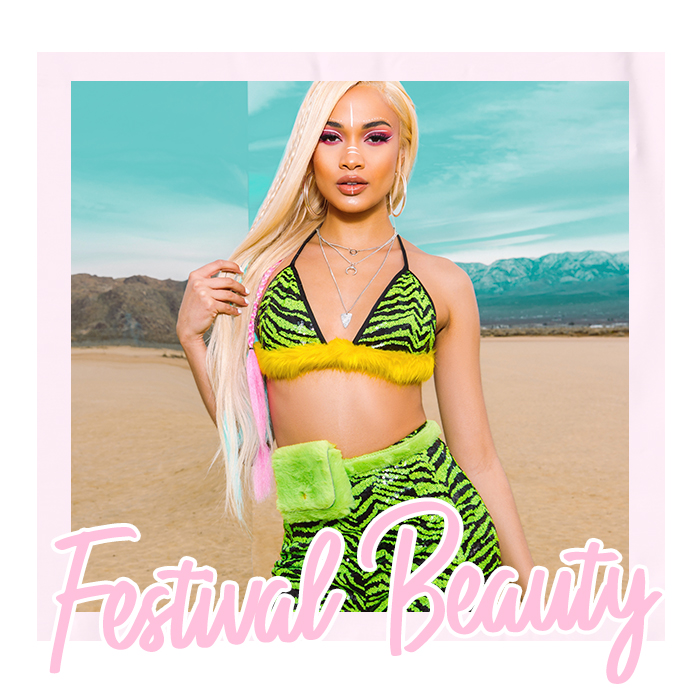 Besides the essential hat and sunnies to hide greasy hair and tired eyes after day three, there's no better festival accessory than a strong beauty look. Unsure which is the best look for you? We've pulled together our favourite beauty looks for every festival style. From way OTT looks to barely-there hints, embrace your inner wild thing with the beauty essentials you need this festival season.
The Beauty Essentials For Festival Season
With The Band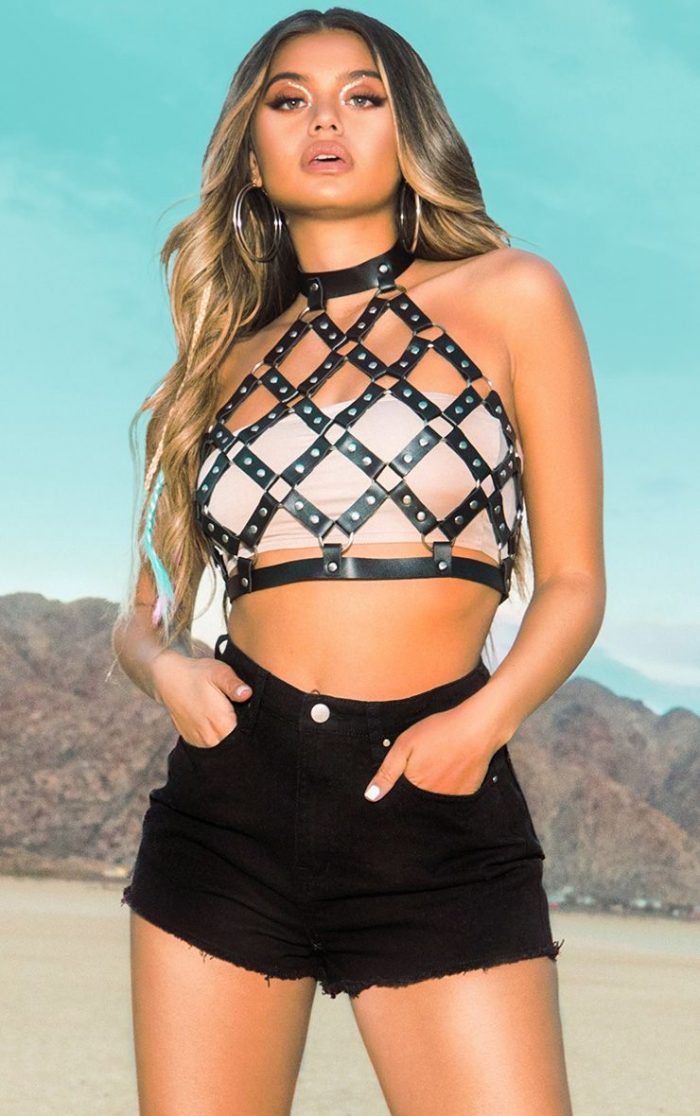 Groupie babes are the queens of and pulling off looking put together after too many lates nights ala Kate Moss. Think messy hair, lashings of mascara and dark smudgy eyes that looks like you slept in last night's makeup (let's face it, you probably did) but are way too cool to care.
what to pack:
Neon Warrior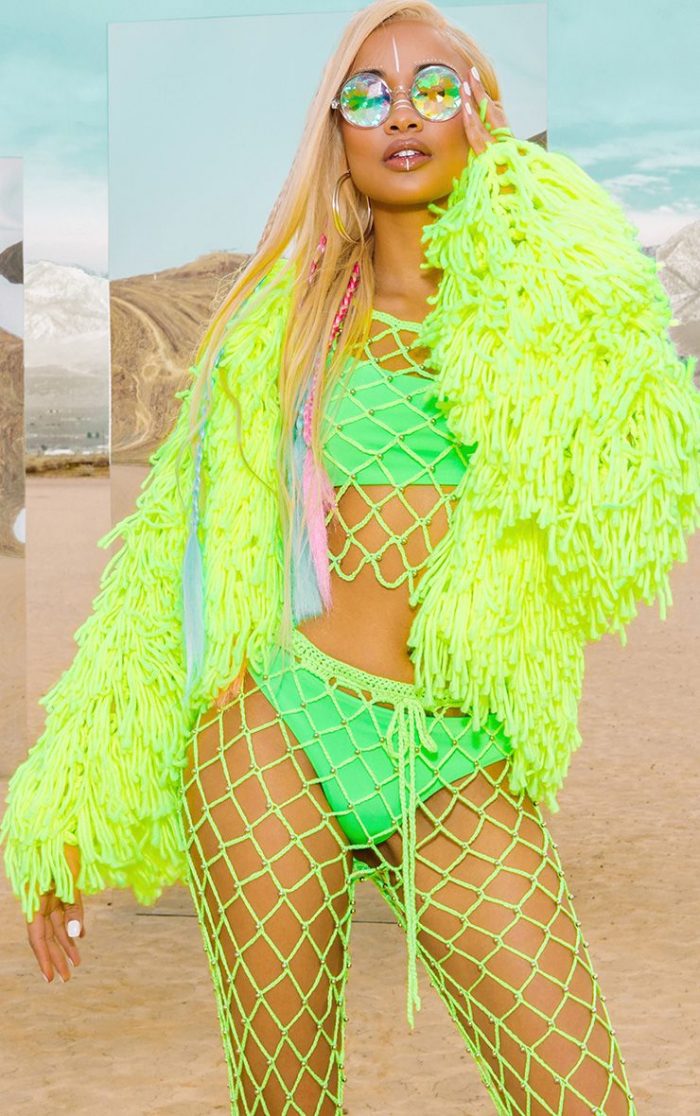 If OTT is your vibe, unleash your inner neon warrior and go hard for festival fever with gemstones and bright shades to get creative with. Tip: Vaseline or eyelash glue will help keep your body gems in place while you dance till the sun comes up.
what to pack:
Disco Queen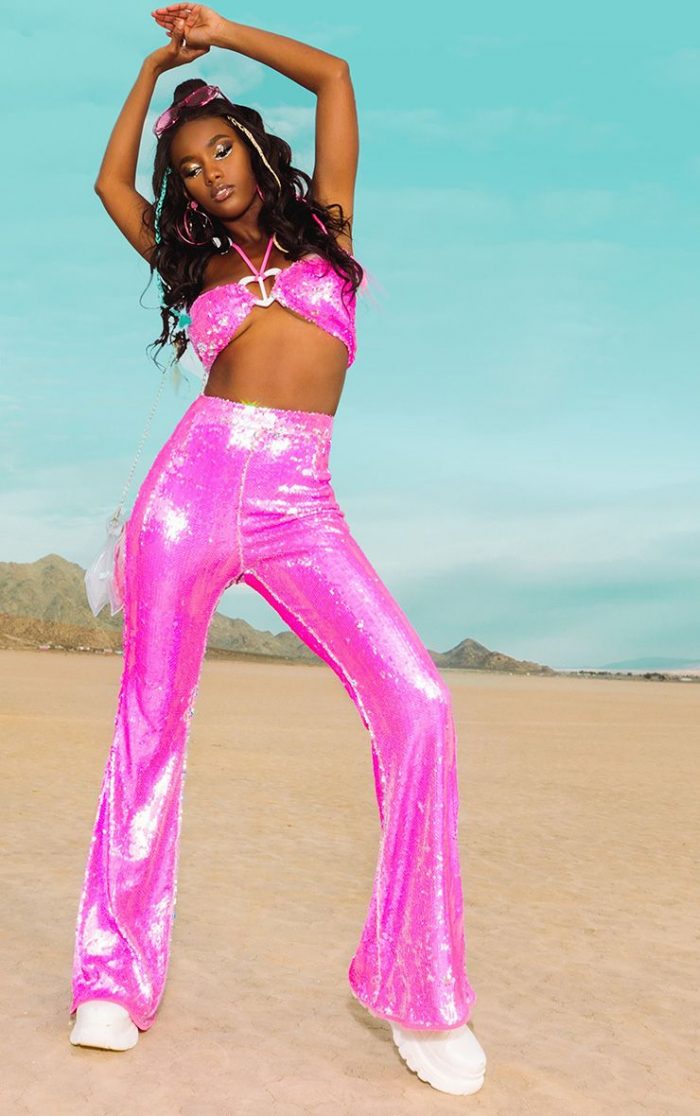 If in doubt, go hard for the glitter. A foolproof festival look that will look just as effective slept in the day after. Plus there's nothing better at hiding those eye bags after a few too many late nights than a face full of face jewels, are we right?
what to pack:
Bohemian Babe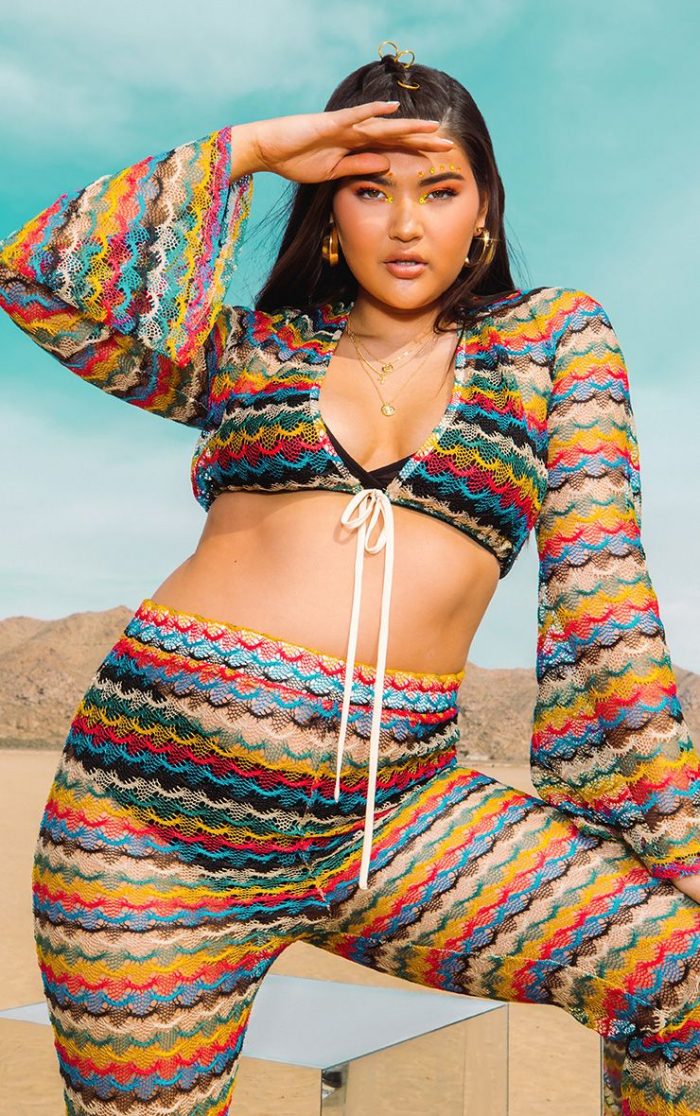 Calling all bohemian babes. Throw it back to the iconic festival days and channel those Woodstock vibes with inspired face stickers to spread some serious peace and love. If you're feeling extra, pack a colorful palette and try your hand at flower painting on your face and body.
what to pack: