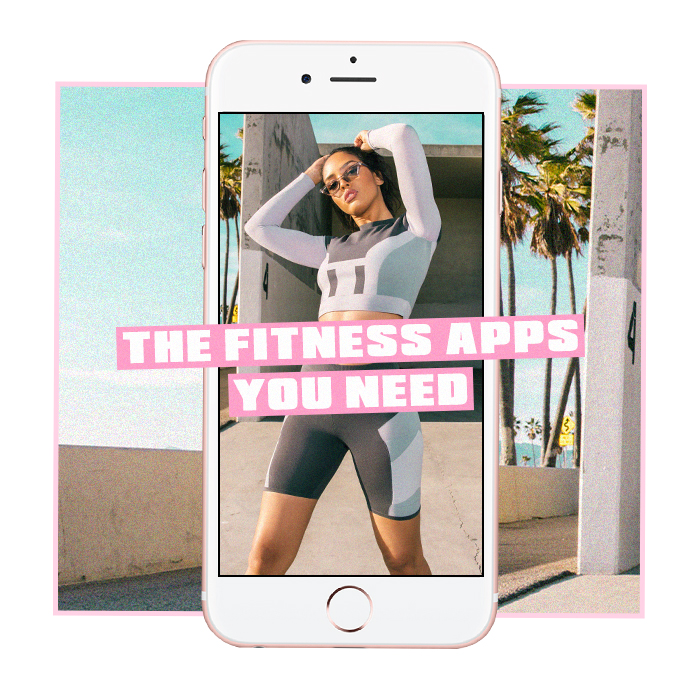 Ever felt like you need something to help keep you on track when it comes to your fitness? Well that's where fitness apps are booming in the industry right now. Not only can they help you track your calorie intake but now they can help you work out anywhere and everywhere! Most fitness apps are free which means you don't need to fork out money on a gym membership you may only use once. It's a win-win situ babe!
The Top 5 Fitness Apps You Need To Download
These are the top 5 fitness apps you need to download!
#1 Workout for Women
This app enables you to select what part of your body you want to focus on, whether that's your abs, booty or legs. It tells you how long the workout takes and how many calories you can expect to burn! With 'how to' videos this app shows you exactly how to perform each exercise. Also it has a choice to enter your weight and also connect to your Apple Health tracker this app can get to know your body within minutes helping to tailor workouts to you!
#2 MyFitnessPal
MyFitnessPal is great when you need a helping hand sticking to a certain calorie intake because it has it all. You can log all your meals, water intake, set goals, log exercise sessions, add progress photos and much more! Again this app is free (thinking about your pockets girls!) which makes this even better. It's easy to use and you can even get your girls on the bandwagon and connect with them for that best friend support.
#3 Fitbit
Now with this app, it does require you to purchase one of the Fitbit tracker watches but I have this and highly recommend. When I first started my own fitness journey (almost 3 years ago now) the watch was a Christmas gift I received and I've used it ever since along with this app! It tracks your steps, weight, menstrual cycle, heart rate, exercise and even your SLEEP! You can also connect with fellow Fitbit members, set challenges throughout the day and if you're competitive you are guaranteed to work hard to beat your opponents. What more motivation could you need? Fitbit also sell body fat scales you can connect to the app too for more insightful results!
#4 One You Couch to 5K
Now for all those girls out there that love a challenge, this one is for you. This app helps you make those changes that matter and gets you up and about! It creates runs for you to complete working up to the big 5k. Within the app you will be given a trainer that helps you by talking to you briefly through your runs. The app even signals a half time bell so you know when its time to head back home! Again, you can track progress, win awards as you move through the stages and even lets you rate how you feel before and after your session hopefully showing how good exercise can really make you feel! 🙂
#5 Sworkit: Ab & Core Workouts
If you don't want a generic fitness app which has everything on and looking for something a little more specific to what you want to focus on then this could be the one for you! So this app is targeted around your abs and core providing 5-60 minute workouts to do from your phone showing calories burned and duration. The app also guides you through video exercises which are first demonstrated by personal trainers so you know how to do it before you go pulling a muscle… not cool.
There you have it, 5 top fitness apps you can download! Let's get fit!