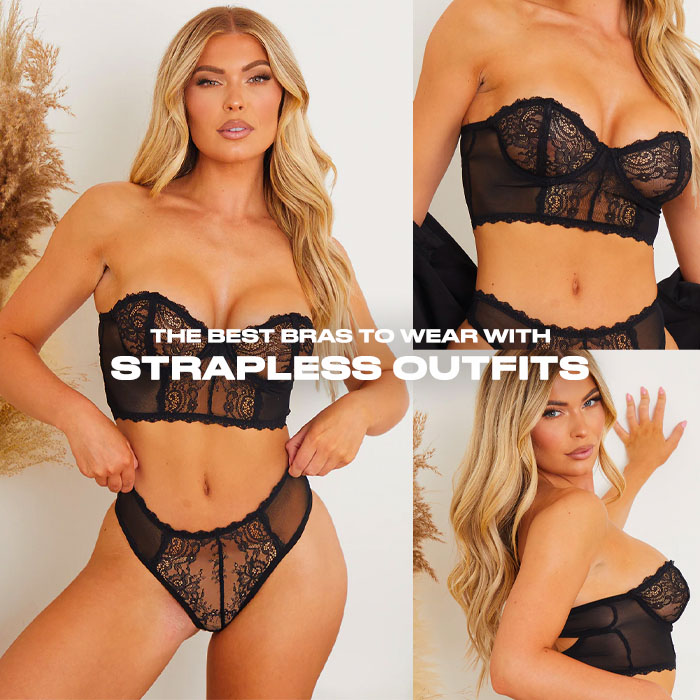 It's shaping up to be a strapless summer!
The Best Bras To Wear With Strapless Outfits
Got the perfect strapless outfit but not sure what bra to wear with it? We've got you covered doll.
Whether you've got the ultimate weekend-worthy strapless jumpsuit or want to wear a cute bardot summer dress, we've got all the strapless bras you need.
Banish any what to wear dilemmas and discover the best bras to wear with strapless outfits here on the PLT blog.
Stick On Winged Black Bra
If you're working a strapless and backless outfit, this stick on winged black bra is a must-have.
Perfect for halterneck or open back outfits, simply use the clear wings to stick on the bra under your outfit of choice for extra support.
Just make sure not to wear for 8+ hours due to the adhesive wings.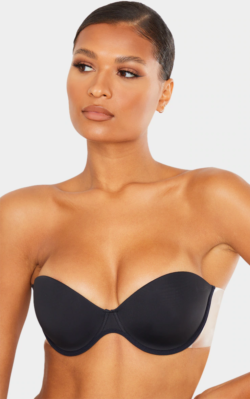 PrettyLittleThing Nude Silicone Push Up Stick On Bra
Elevate your strapless look with this nude silicone push up stick on bra.
Apply the stick on bra and use the lace up detailing to create more of a push up look.
Wear under backless outfits for more support.
Black Lace Strapless Longline Bra
Level up your lingerie with this dreamy black lace strapless longline bra.
The perfect style to wear with strapless dresses or bardot outfits, we are obsessed.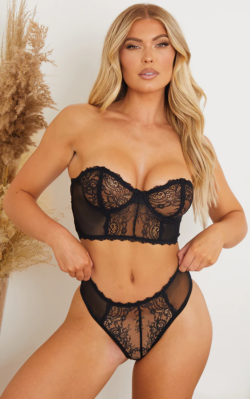 Nude Stick On Winged U Plunge Bra
Plunging necklines your go-to style? We've got you covered.
This stick on winged U plunge bra is a lingerie collection must-have when it comes to plunging necklines and backless styles.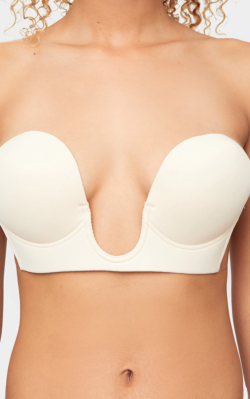 Bye Bra Nude Breast Lift Silk Nipple Cover Cups D to F
Work plunging necklines, backless styles and strapless outfits fuss-free with this must-have breast lift tape from Bye Bra.
Providing the perfect strapless solution whilst still giving lift and support, the Bye Bra nipple covers are a must-have for any strapless outfit.
So, get scrolling through our bandeau outfits collection to find the perfect strapless 'fits.
All about basics?