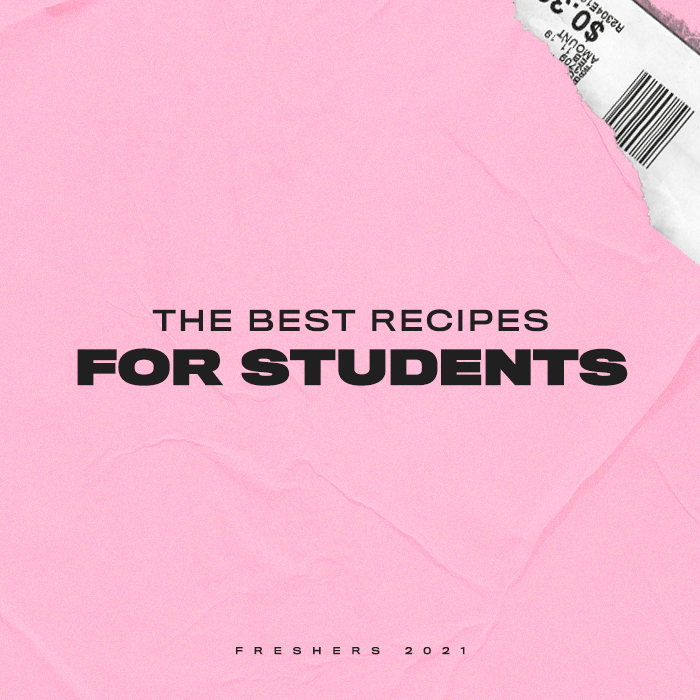 Budget-friendly recipes incoming..
The Best Recipes For Students
Whilst we know that takeaways are always going to be top of your hit-list (especially when hungover), they quickly add up. It probably won't be long until you'll want to save the money you'd be spending on takeout and instead put it towards a new outfit or pre-drinks.
Luckily, we have you covered with these delicious yet easy student recipes, just in time for freshers!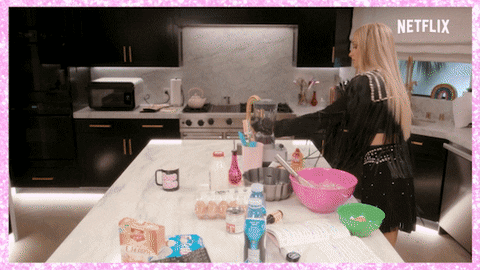 Next Level Macaroni Cheese
What you'll need:
1 tbsp butter
350g spiral or other short pasta
1 garlic clove, finely chopped
1 tsp English mustard powder
3 tbsp plain flour
500ml whole milk
250g vegetarian mature cheddar, grated
50g parmesan (or vegetarian alternative), grated
Heat your oven to 200C/180C fan/gas 6.
Spread the baguette chunks over a baking sheet, drizzle with the melted butter and season. Bake for 6 mins until crisp, then set aside.
Begin by simply boiling your pasta for two minutes less than stated on the pack, then drain.
In a separate pan, melt the butter then add in the garlic and English mustard powder then cook for 1 minute before stirring in the plain flour.
Cook for 1 min more, then gradually whisk in the milk until you have a lump-free sauce.
Simmer for 5 mins, whisking all the time until thickened.
Take off the heat, then stir in the cheddar and half the parmesan.
Stir the pasta and some seasoning into the cheesy sauce.
Tip into a large ovenproof dish, or four individual dishes.
Scatter over the bread and the remaining parmesan, then bake for 20 mins until crisp and golden.
Can be frozen, defrost thoroughly before cooking.
Easy Vegetable & Bean Chilli
What you'll need:
1tbsp olive oil
1 clove garlic , finely chopped
ginger, finely chopped
1 large onion , chopped
2 courgettes, diced
1 red pepper, deseeded and chopped
1 yellow pepper, deseeded and chopped
1tbsp chilli powder
100g red lentils, washed and drained
1tbsp tomato puree
2x cans chopped tomatoes
195g can sweetcorn, drained
420g can butter beans, drained
400g can kidney beans in water, drained
Begin by heating the oil in a large pan. Cook the garlic, ginger, onion, courgettes and peppers for around five minutes until they begin to soften.
Next, add the chilli powder and continue to cook for another minute.
Stir in the lentils, tomato puree, tomatos and 250ml water.
Bring all to the boil and cook for 15-20 minutes.
Finally add in the sweetcorn and beans then simply leave to cook for a futher 10 minutes.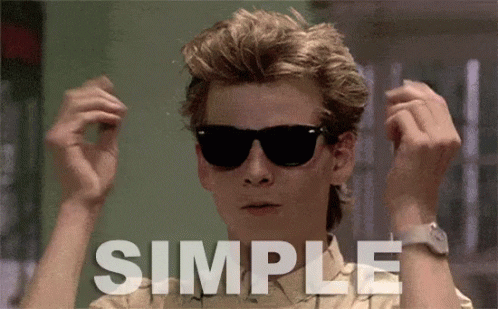 Effortless Halloumi Fries
What you'll need:
170g pot Greek yogurt
1 lemon, zested, then cut into wedges for squeezing
1 tbsp rose harissa
3 tbsp za'atar, plus extra for sprinkling
75g plain flour
2 x 250g blocks halloumi, cut into fries
oil, for frying
handful mint, leaves torn
Start by mixing the yogurt with the lemon zest and some seasoning, then swirl through the harissa so that you have pockets of hot and cool in the dip.
On a plate, stir the za'atar into the flour, then roll the halloumi in the mixture so that it's evenly coated.
Next, heat the oil in a shallow, heavy-bottomed pan or casserole dish until 180C on a cooking thermometer, or a piece of bread browns in 20 secs.
Working in batches, carefully lower the halloumi into the oil and cook for 2 mins until crisp and golden, then drain on kitchen paper.
Finally, sprinkle over the mint and za'atar, and serve with the lemon wedges and the spicy yogurt for dipping.
All recipes via. BBC Good Food.