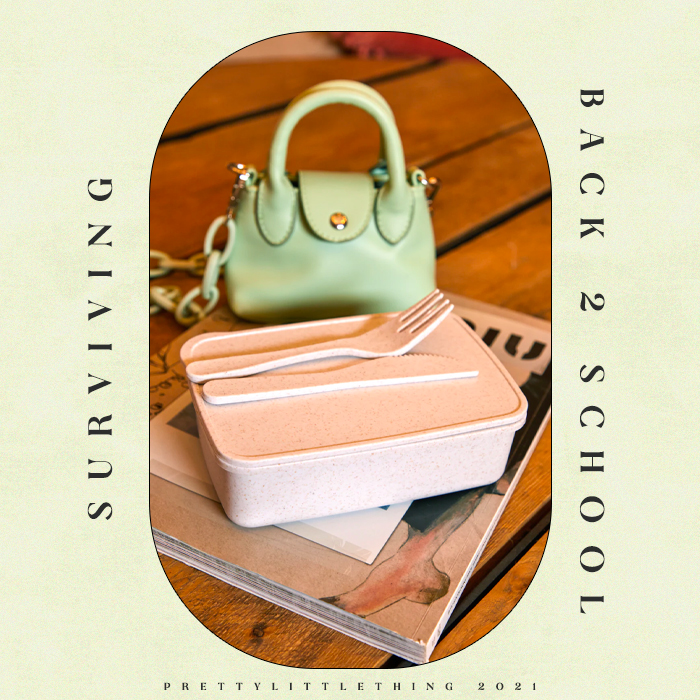 It's time!
How To Survive Heading Back To School
Whether you're heading back to school, college, uni or even work – life after lockdown means things have most definitely changed!
Today we are going to share the ultimate rundown of everything you need to know when it comes to transitioning back to school. From hot desking, to making new friends and of course statement 'fits that will allow you to stand out from the student crowds.
Here at PrettyLittleThing, we have heading back to school covered!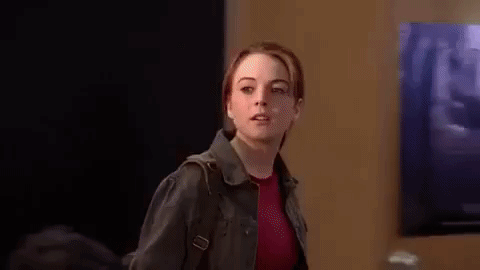 Let's talk hot desking
Post pandemic life means hot desking and working from home has become the new normal.
It could be that your 2021 timetable means you are only in on selected days of the week or that certain lectures are held virtually instead of in person. Either way, we have major tips when it comes to making the new norm work for you!
#1. If working or studying from home actually invest in a good chair. You'll thank yourself later.
#2. Meet your new bestie, the oversized tote bag! Pack it all in and make moving from desk to desk wayyy easier. It could be awhile until we have a permanent desk to add cute paper clips and decor to so for now, simply take the essentials in an oversized bag and ensure you can move everything from class to class quickly.
#3. Reusable travel cup – not only great for the environment but alot of the usual facilities might be limited so always best to have a back up. Especially as those longgggg nights spent in the library are going to be back on the cards in no time at all.
#4. Similar to coffee cups, a reusable lunch box could be a great investment. Let's be honest, you're probably going to need a snack as we've all gotten used to being able to just nip to the kitchen when we need a quick pick me up. It's best to be prepared so pack something that will get you through the day.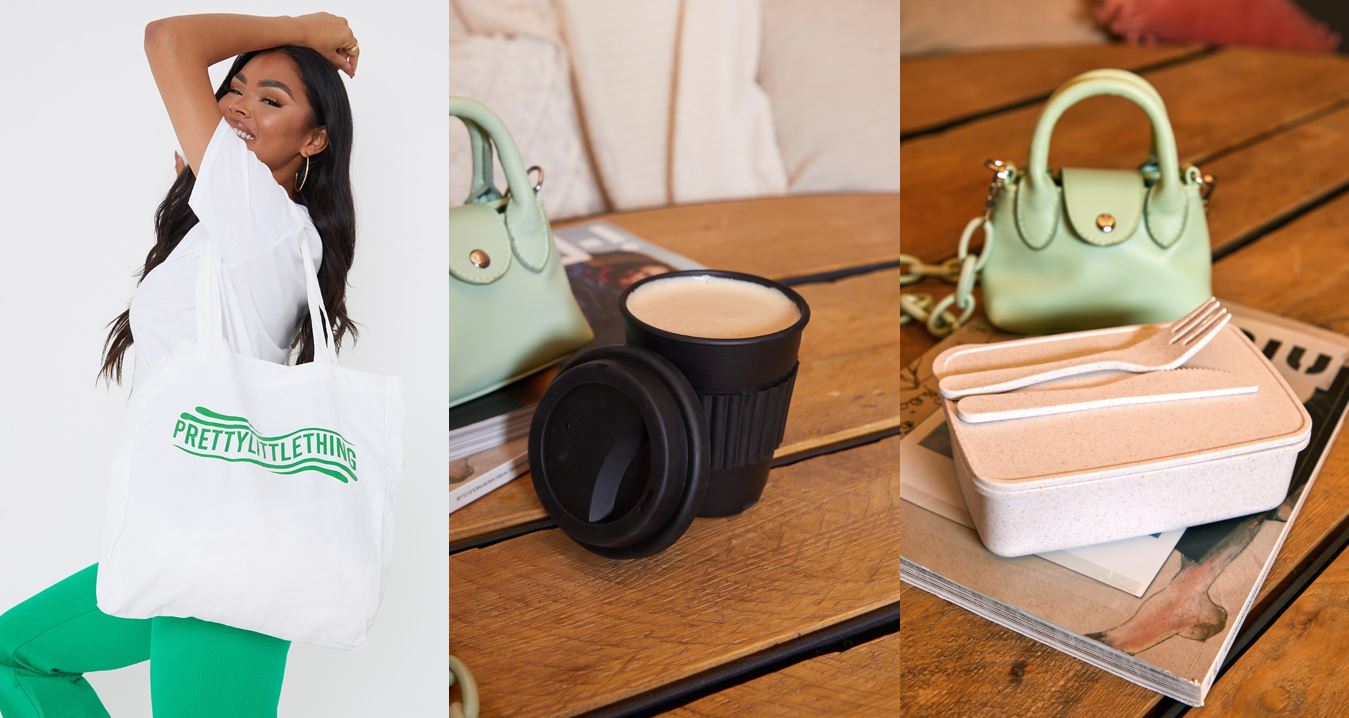 Tote Bag | Travel Cup | Lunch Box
When it comes to meeting new people..
Ok, it might feel slightly overwhelming to be heading back to campus, or maybe the idea of meeting a whole load of new people is making you feel abit worried. Thing is doll, everyone is in the same position! After spending lockdown not being allowed to have those all important interactions – this could be the perfect time to put yourself out there. We caught up recently with student influencer Shannon Spalding who mentioned how she met one of her besties after joining a uni group chat.
#1. Is there any outside of class, such as an activity or club you can join? Anything like this could be an amazing opportunity to meet new people, especially other students who have a similar interest to you!
#2. Take Shannon's advice, see if there are any group chats, Facebook pages etc. for your course or accommodation.
#3. Of course in class is a perfect opportunity to get to know the other students around you. Try to spark conversation when the opportunity is there.
You've got this!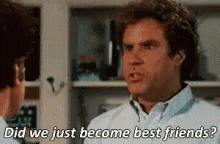 All about the 'fits!
Of course back to school outfits are a major vibe.
Whether you want to dress it up or keep it casual is completely up to you!
Lectures when you CBA
One word.. Tracksuit.
Seriously, a tracksuit will never let you down – no matter how late you're running. Simply throw on and go – you'll still look like you've made an effort (even if you did roll out of bed 10 mins earlier). Wear with your fave trainers or opt for sliders and socks for all the off duty feels.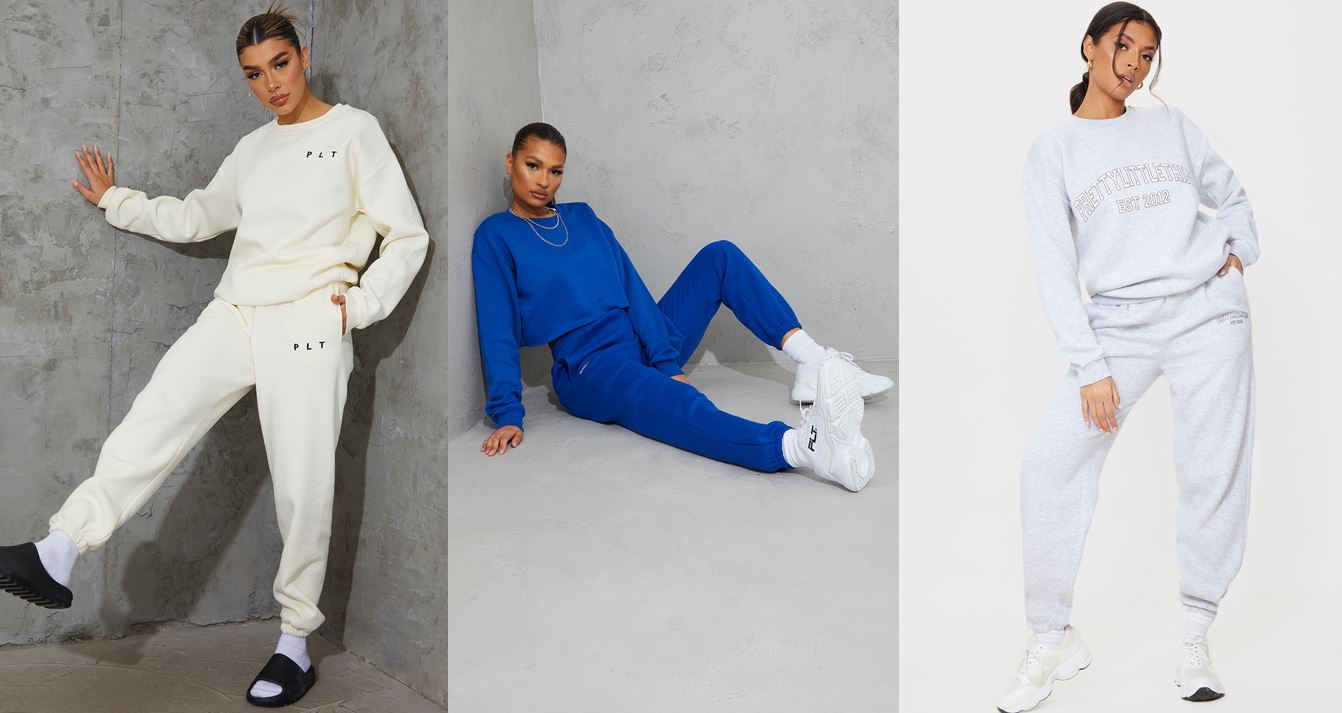 Cream Tracksuit | Blue Tracksuit | Grey Tracksuit
After class drinks
Nothing too dressy as you'll need your look to take you from AM to PM. Why not go for your fave jeans and a chic body suit? Level up your look with a leather jacket and statement jewellery.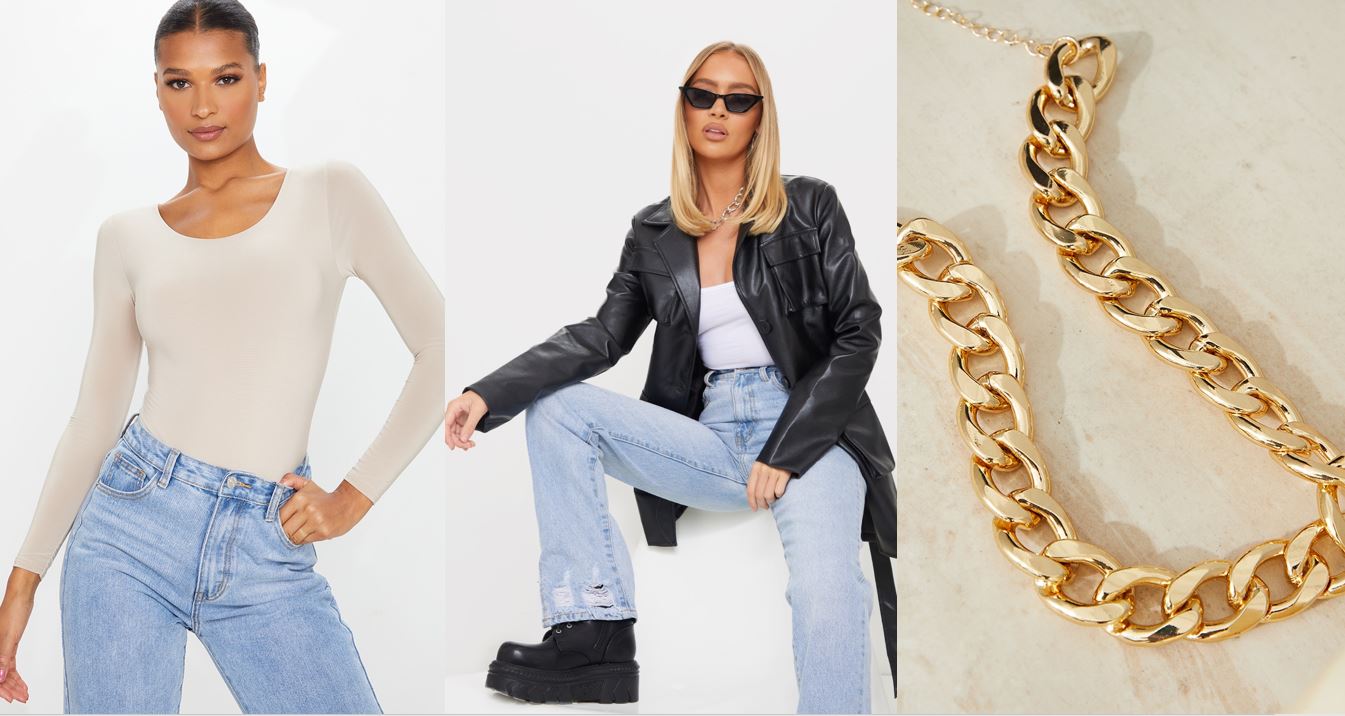 Stone Bodysuit | Faux Leather Jacket | Chunky Gold Necklace
Out out vibes
Something you can wear wither flats, mules or chunky trainers with is going to be your go-to for a night out look. Why not throw on a oversized blazer with bodycon dress? Or, take the stress out of outfit preppin' with a co-ord.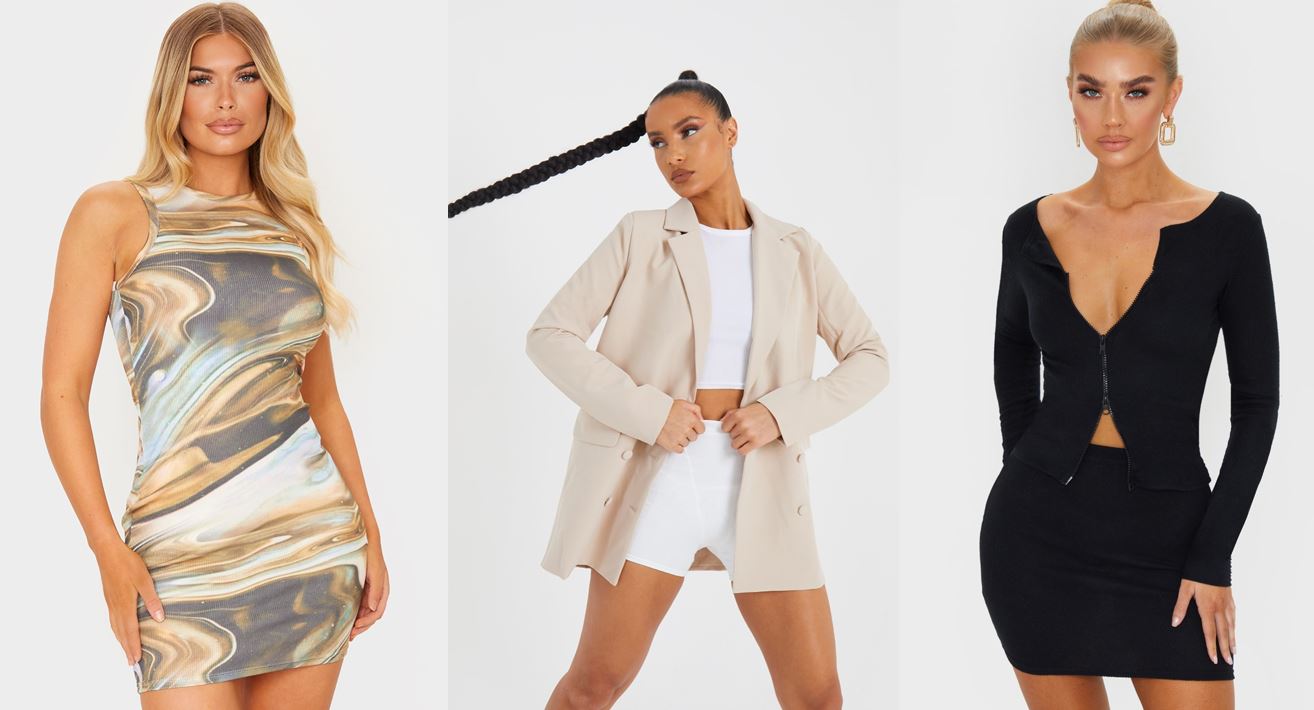 Marble Bodycon Dress | Stone Blazer | Black Co-ord Top | Black Co-ord Skirt
Study days
From loungewear for the library to PJ's for at home – it's completely up to you. Comfort comes first for those long study sessions, so get snug and know that all your hard work will pay off!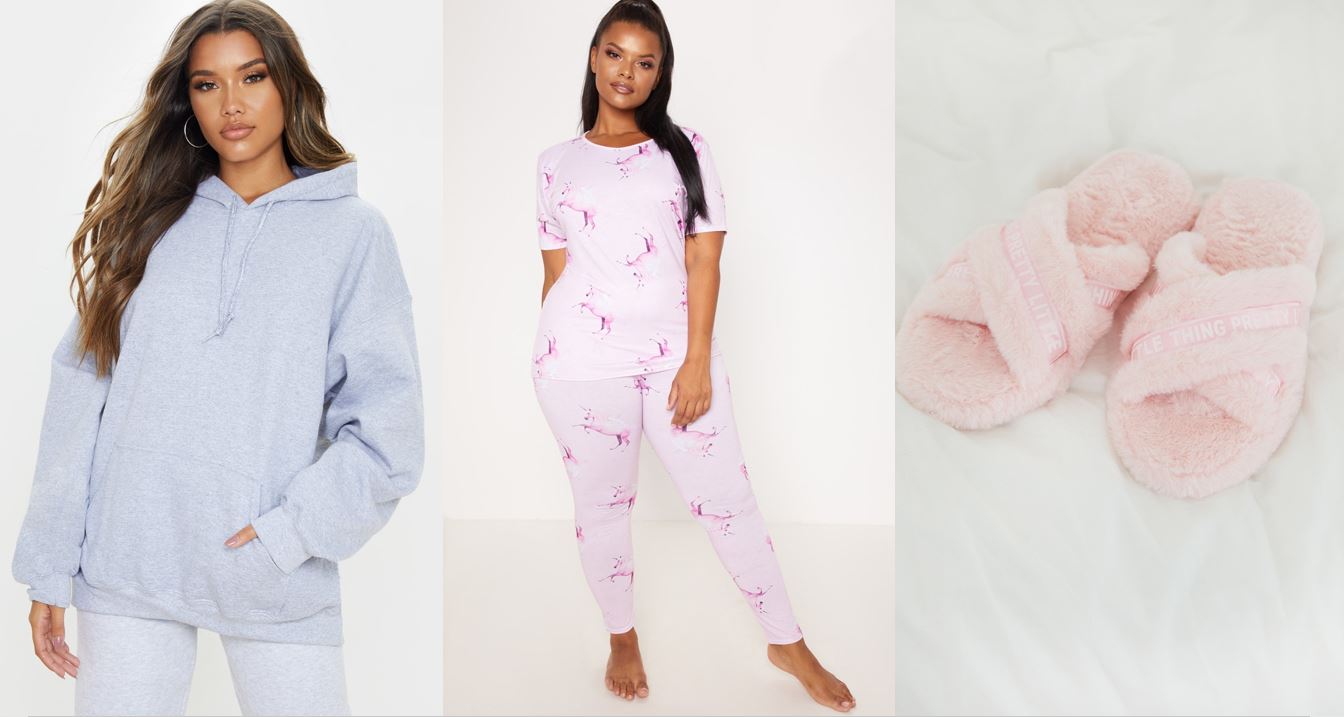 Oversized Grey Hoodie | PrettyLittleThing Unicorn PJ's | Pink Slippers
Still stock up on the sanitizer
It's always good to have on-hand just incase you do want to top up on the sanitizer throughout the day.
Opt for a cute clip on or just a travel size to pop in your pocket!
Don't forget, we offer student discount meaning you can bag your PrettyLittleThing pieces for less!
Learn more here.