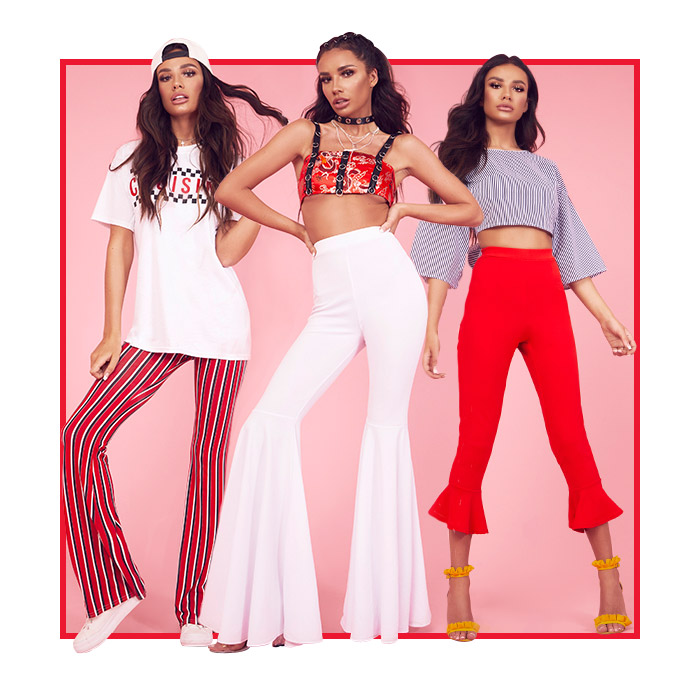 Forget what you thought you knew. Flares ain't just for jeans and this season we've been feeling them.totally appropes for everything from workwear to Sunday brunch with the besties, to going "out" out. However you wanna dress them up, this is one trend from this season we'll be taking into the next.
The Flare Trend Edit
From flared sleeves to pants, here's how you should be wearing the trend with these statement pieces.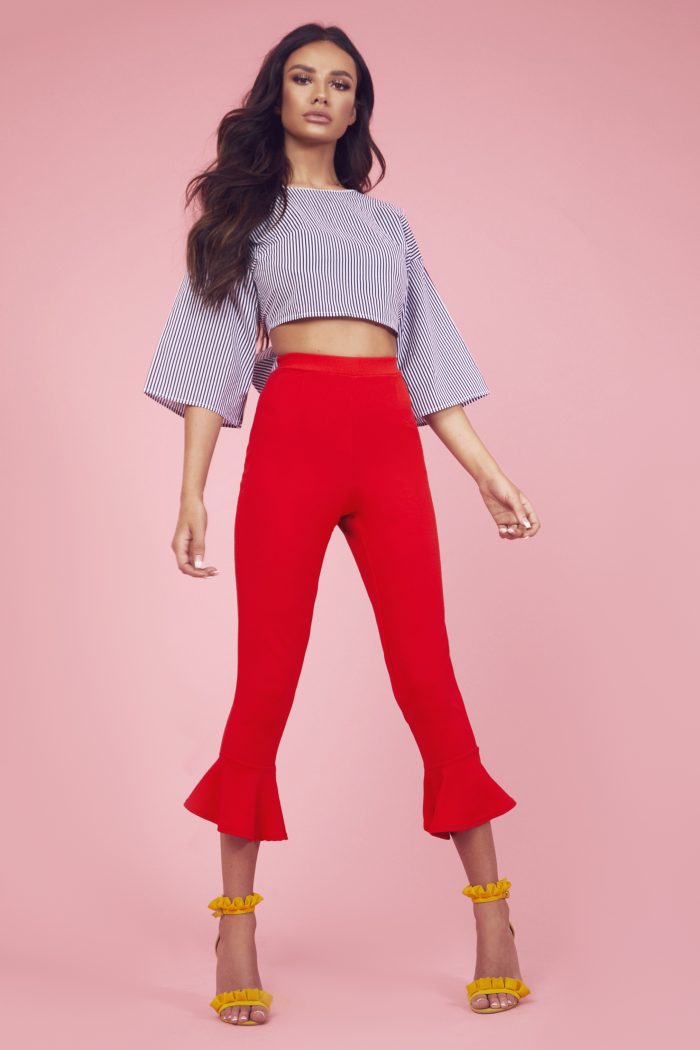 Want to buy into the trend but feeling the more subtle rather than statement look? These red flare hem trousers are the more wearable and fresh update on the trend you're looking for. Plus the cropped length and mini kick flare fit is super flattering giving them even major bonus points.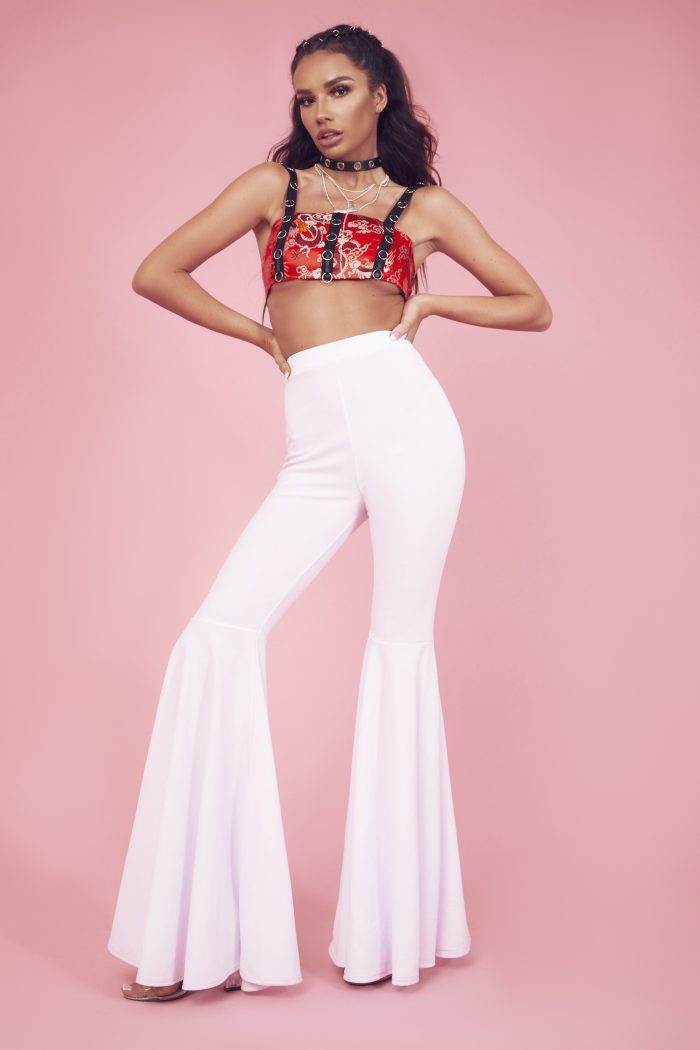 Up the ante on the flare trend with these white extreme flared trousers. The ultra wide leg may not be for the fashion faint hearted but trousers allowing for this much movement just need to be taken "out" out to up those dancefloor credentials. You'll almost feel like the real life dancing lady emoji.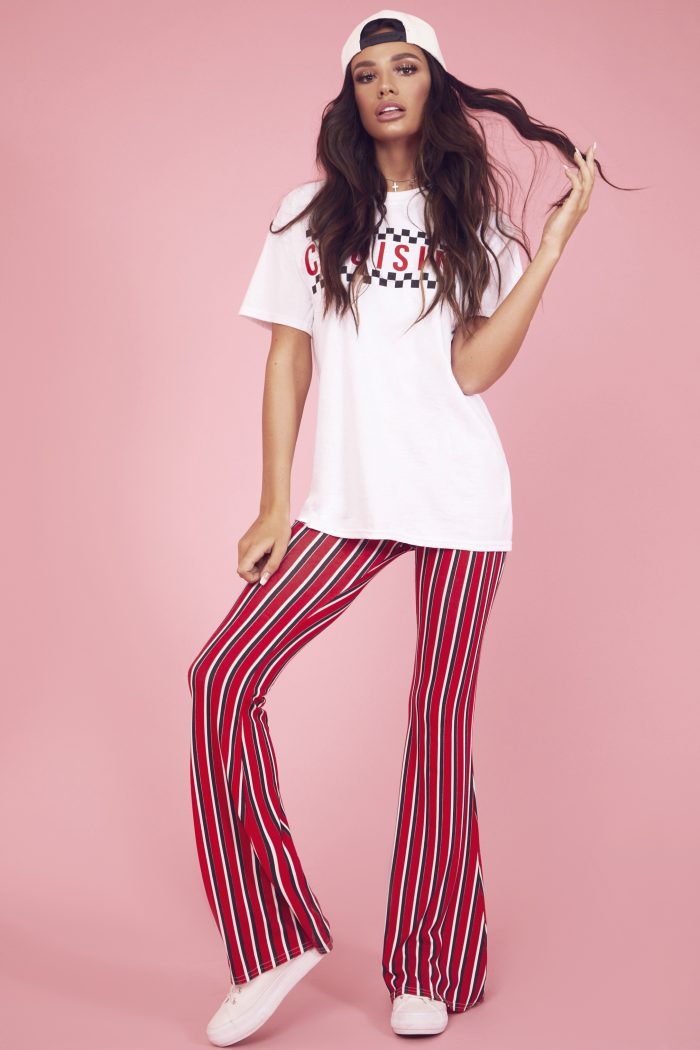 Looking for a more laid back take on the trend? Opt for a long flared pant in a soft jersey fabric and team with an easy to wear oversized tee for a relaxed look your fave scandi blogger would be proud of. These jersey vertical stripe trousers would look boss both owning you 9-5 and for casual weekend hangs.