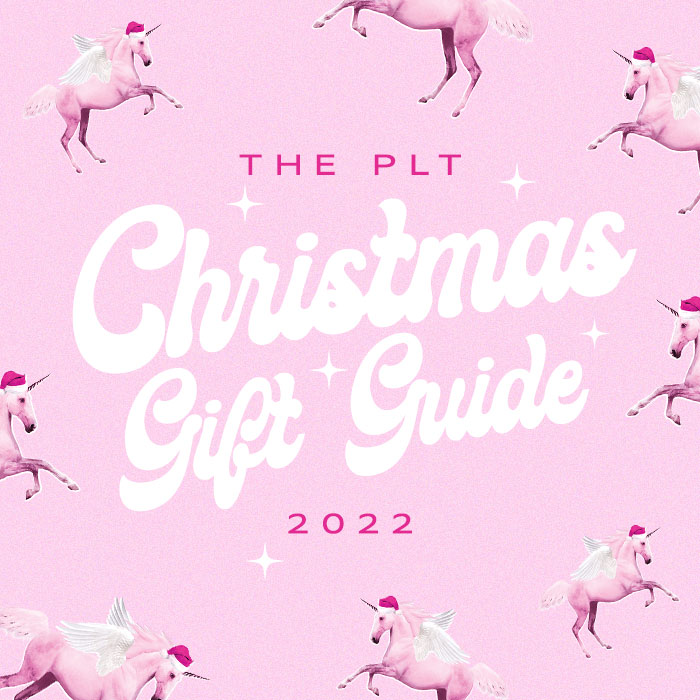 Welcome to the PLT Gift Guide For Christmas 2022.
Today we'll be sharing must-have Christmas gifts for everyone on your list!
From office Secret Santa to gifting your family and BFF's.
No matter your budget, here at PrettyLittleThing we'll have a Christmas present to suit.
So, let's get started!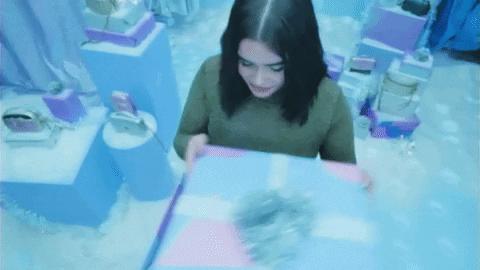 First up, Secret Santa. If you've never took part before then you'll definitely be asking yourself what's Secret Santa?
Essentially you are assigned a person (at random) to buy a Christmas gift for.
Secret Santa is often played when there is a bigger group of people to buy for such as offices, at uni or in larger friendship groups.
Cute right?
How is Secret Santa played?
Include everyone's name into a draw (this could be written on pieces of paper and pulled out of a hat or done online).
Let everyone know who is buying for who (any generator websites used will automatically email each person who they are buying for).
Be sure to set a budget that works for everyone and decide on a gift-giving date.
Where to get Secret Santa gifts?
Obv we've got you covered! Shop all PLT approved Secret Santa presents here.
How much do you spend on Secret Santa?
The majority of Secret Santa's will be between £10 – £20, perfect for if you want to gift a few small items or one bigger gift.
PRETTYLITTLETHING Liquid Matte Lip Kit Coffee
Makeup Revolution Ultimate Lights Shadow Palette Feathered Pinks
The Skincare Bible: Your No-nonsense Guide To Great Skin
PRETTYLITTLETHING 7 Piece Pink Face & Eye Brush Set
What should I get my friend for Secret Santa?
If doing Secret Santa with your besties you might set aside a bit more budget.
Olaplex Ultimate Essentials Set
PRETTYLITTLETHING Green Satin Merry Christmas Embroidered PJ Gifting Set
Beauty Works Magical Minis Gift Set (Worth £47)
Now to get ticking off the rest of your Christmas list…
Christmas Gift Ideas For Best Friend
What is the best thing to give your BFF? Apart from your friendship of course…
If you know your bestie has being eyeing up something in particular, why not treat them to it?
Take a look over Black Friday weekend to see if you can get the gift at a discounted price.
You can shop all PLT Pink Friday deals here.
Best Beauty Best Friend Gift
Self-care gifting will never go unnoticed!
Maybe your bestie loves a certain brand? Check out if there are any Christmas gift sets from their faves.
Iconic London We Glow Again Gift Set (Worth £123)
Pixi Botanical Collagen Beauty In A Bag
Beauty Works x Molly-Mae Haircare Gift Set (Worth £80)
Christmas Gift Ideas For The Whole Fam
Whether you're in need of stocking fillers that will most definitely sleigh, matching Christmas pyjamas or a new knit for your loved ones.
These PLT pieces are not to be missed. Festive vibes only!
The Grinch x Revolution The Grinch Who Stole Christmas Gift Set
PRETTYLITTLETHING Red Brushed Check Contrast Piping Button Down Pj Set
PRETTYLITTLETHING Red Kidswear Brushed Check Contrast Piping Pj Set
Mocha Brushed Oversized Check Jumper
Christmas Presents For Your Furry Friend
Now, it wouldn't be Christmas if your pooch wasn't rocking a cute Christmas jumper come the big day, would it?
Treat them to more than just snacks this year with all things PLT Pet. Cute as can be!
Christmas Tree Knitted Dog Jumper
For The Homeware Lover In Your Life
This ones for the homebodies!
It's officially snug season so what better to gift your fave home lover than dreamy home accessories?
Be sure to check out the PLT Home Fragrance Advent too – perfect to count down to Christmas in style!
PRETTYLITTLETHING Home Fragrances 12 Day Advent Calendar
Stone Pretzel Twist Vase | Set Of 2 Abstract Round Face Vases
A fail safe homeware option is of course, a festive candle.
But, what candle smells like Christmas?
Not only do these PLT candles bring the aesthetic but with chocolate, cinnamon spice and gingerbread scents – they are a must for all Christmas candle lovers. We won't judge if you treat yourself to one too!
PLT No.6 Cocoa Candle | PLT No.7 Sweet Cinnamon Candle
If wanting to try a range of scents at once, opt for this Yankee Candle set.
8 seasonal scents – we're obsessed.
Multi Yankee Candle Home Inspirations Christmas Set Of 8 Votives
Shop all home fragrance here and homeware here.
Best Christmas Gifts For Her In 2022
This ones for you boyfriends who have zero idea! We've done the hard work for you.
You're welcome.
Beauty Works Blow Dry & Style (Worth £200)
Filter By Molly Mae Tanning Drops
Beige Seam Detail Zip Through Track Top & Beige Seam Detail Straight Leg Joggers
Still stuck on ideas? Truth is, you can never go wrong with Christmas gift sets…
We also sell men's gift sets making PLT your one stop Christmas shop!
L'Oreal Paris Beauty like a Boss Ultimate Skincare and Makeup Essentials Set
L'Oreal Men Expert Magnesium Defence Sensitive Skin Gift Set for Men
This Works Sleep Club Gift Set (Worth £30)
Prefer to let them choose?
Gift them a PrettyLittleThing gift card this festive season!
Shop the PLT Christmas Shop here.
In need of a next level Christmas party outfit?