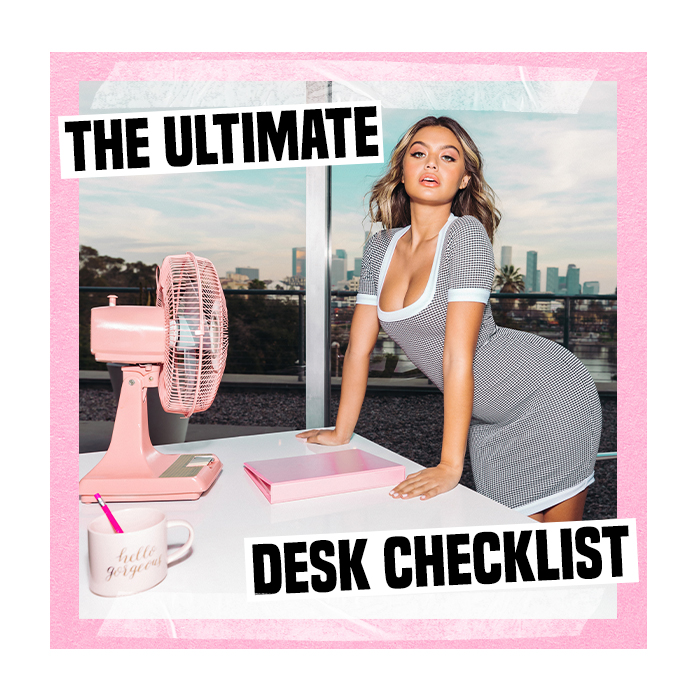 Being sat in the same seat for 40+ hours a week can be tedious and dull. Spicing up your space can make those super dull 40 hours a little more enjoyable.
The Ultimate Desk Checklist
This blog contains an essential checklist for having the best desk in the office. Keeping your desk tight, tidy and cute is important for your own SANITY and productivity.
Go Green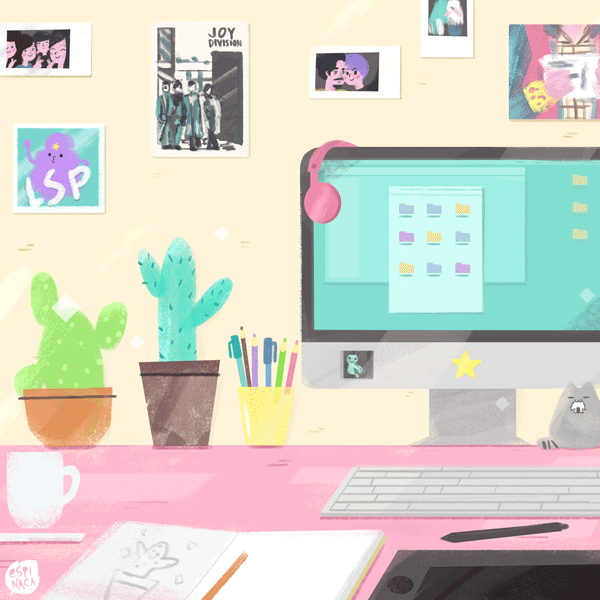 Give your desk some life with an Instamgrammable desk plant. The most common desk plant has got to be the cactus. Perfect for both aesthetics & low maintenance, a great little perk for your desk.
Write Right

Keeping your stationery cute can make taking notes ACTUALLY a little more exciting and productive. We've got the cutest range of stationery from notepads, to pens and cases right here making slaying as the boss babe you are even easier.
Stay Hydrated In Style
Upgrade your mug from the standard white boring classic with something a little more unique. Keep it on lockdown though, when everyone else in the office clocks on your mug they're going to want it for themselves.
Comfort Is Key
Sitting in the same seat all day isn't super ideal when it comes to comfort and posture. Why not add a pop of colour and sass to your desk chair with this super cute cushion.
The Right Music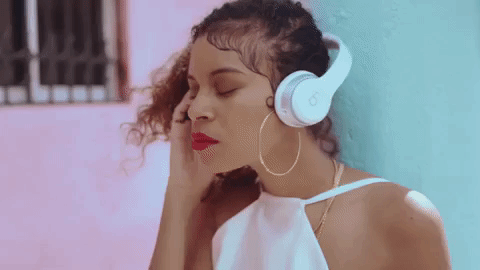 Keep it fresh. When your colleagues are getting on your nerves, and you need to power through some work, do it listening to the most killer playlist going. Plug in and get those shoulders shimmying to the PLT Playlist.