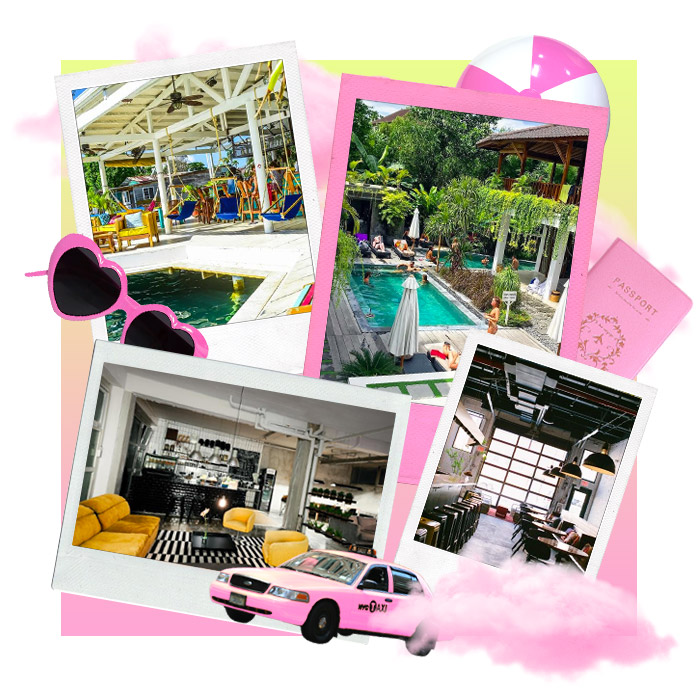 Got that holiday fever? There is nothing better than stepping out of reality and exploring new places. We totally get how expensive they can be, and if you're spending your hard earned dollar then you need it to be lit.
Unreal Hostels For Budget Travelling
Here's where we help: we have got 6 dreamy hostels that are totally affordable, more luxury than most hotels and can help you capture those CRAY Instagram moments.
Hostels For City Breaks
City breaks – the perfect getaway to slip away from reality for just a few days, soak up the cultural vibes in these concrete jungles and to use up those last few holidays you have at work. City breaks are the perfect way to split up your year, and can still be glam on a budget with these dreamy hostels:
New York City – The Local
The Local is a modern sleek hostel and in a killer location, with prices starting from £35 per night. This dreamy hostel offers a rooftop terrace with the ultimate skyline view and got us written all over it.
Berlin – The Wallyard
This boutique style hostel is Instagram GOALS! We love the modern interior, the beautiful building and the extremely affordable price of £24 per night! Wow, Berlin we're coming.
Prague – Czech Inn
Czech Inn is a stylish, friendly and cultural little hub. The hostel accommodates for travelers, couples, and groups starting from a small price of £35 per night. Consider all your wishes granted when you stay in this luxury hostel on your vacay!
Hostels For Tropical Climes
These hostels and locations are truly a piece of paradise at a totally affordable rate. Be prepared for fresh beaches, cray hostels, and on-point views. We're warning you, you might not be able to control yourself after seeing these:
Bali – The Farm Hostel
Whatever you're after on your vacay – The Farm in Bali has got it. Your morning's strong coffee, to comfortable beds, to a cray pool – it is simply unreal. Meet fellow travelers, take part in their yoga classes, or simply to soak in the rays – The Farm has it all.
Cambodia – Mad Monkey Hostel Koh Rong Samloem
If your searching for the perfect Island experience, then look no further. Mad monkey has a private beach, killer views and is your own little paradise. With prices starting from £20 per night this is the perfect paradise getaway.
Panama – Selina Bocas del Toro
This beachfront gaff is the perfect place to literally dive into the Caribbean life. Absorb the Caribbean vibes on Selina's dreamy water deck and soak up Panama's culture. With prices starting from £23 there's really no other option is there.