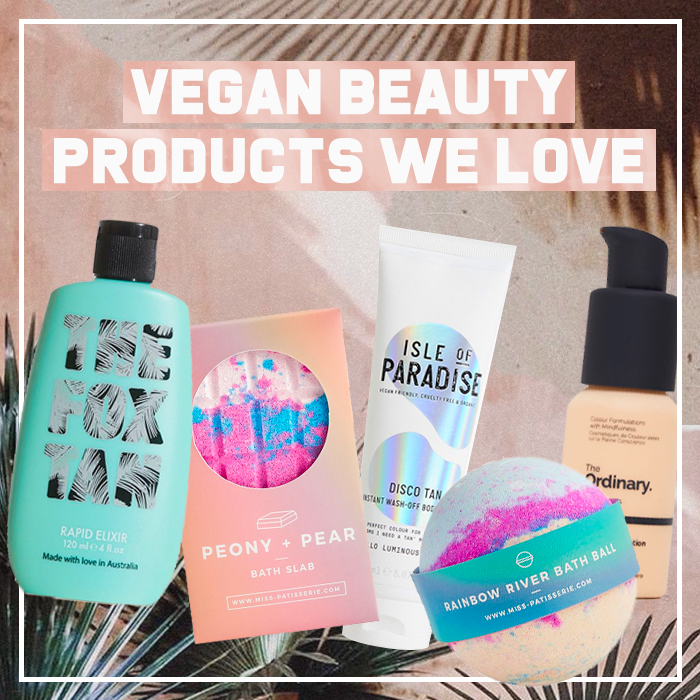 Let's not joke around here… Veganuary is HARD.
If your love of cheese is just too much to give up (girl, we feel ya) then take a smaller step by making your beauty regimen cruelty free.
Take a look at our fave beauty brands that are flying the vegan flag.
Vegan Beauty Products We Love
Makeup
Going vegan is no longer about just what you eat, it's what's in your makeup bag too. These products are kinder to nature and are totally animal-friendly, so what's not to love? Brands such as Morphe, Wet n Wild and Barry M all pride themselves on the fact they're 'green' and we're totally here for it. 2020 is all about being kinder to yourself AND others, so start by filling your makeup bag with lots of new vegan goodies.
Nails
If you can't afford a mani this time of year (because who can?!) then we've got a much cheaper and friendlier alternative. The weather might be dull but that doesn't mean your nails should be too. Our green queens, Nails Inc and Barry M, have your nail needs covered this season. Take some time out for some much needed self care after a hectic party season and jazz up your nails in these must have shades. CUTE.
Skincare
This year is all about clear, healthy skin so make sure you start as you mean to go on with products from The Ordinary. Whether you're just looking for a simple moisturiser or you want to help combat troublesome blemishes, The Ordinary really does have something for everyone. This budget-friendly and animal-friendly brand are leading the way with affordable, cruelty free skincare that ACTUALLY works.
Tanning
If you're a tan-aholic or if your party season tan has faded and you're feeling pasty, then we've got loads of vegan tans to restore your radiance that'll have you feelin' yourself again in no time. The likes of Bondi Sands, Isle Of Paradise, The Fox Tan and SOSU will all leave you feelin' a million dollars WITHOUT the guilt. So slap on that tan and go and work on being your best self girl because everything's better with a tan.
Drink water, eat your veggies and be kind to all x