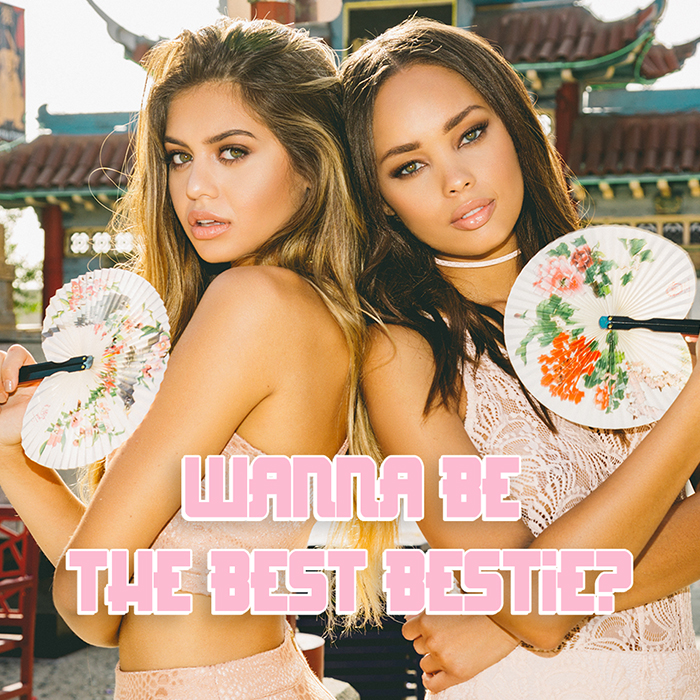 Win rewards for yourself and your BFF's by spreading the word to your squad and hooking us up with new besties. Sound good? Let us give you the low down.
We'll give you a unique link to share with your besties. Get social and share it on Facebook, Twitter, email etc. Any bestie you get to click your unique link will get gifted with a treat of 25% off their next order. Don't worry you'll get one too. You'll get £10 to spend off purchases over £40 for every friend you successfully introduce. Introduce 5 friends, and we'll treat you to a £20 bonus!
Here's how it works in 5 easy steps.
Step #1 Sign Up
Sign up with your deets. Don't sweat it, this is quick and painless.
Step #2 Link Up
Look out for your unique link coming your way.
Step #3 Round Up The Squad
Gather your best gals and share your unique link around like its going out of fashion. The more besties you get to click and order your PLT purchases through the link the more rewards you'll earn.
Step #4 Wait For It
Sit back and watch your rewards rack up as our squad gets bigger.
Step 5# <3 <3 <3
That's it. Money off for you, your besties and a whole lotta good karma from us for sharing the love.
You game? Get Started
Images sourced from: Pinterest