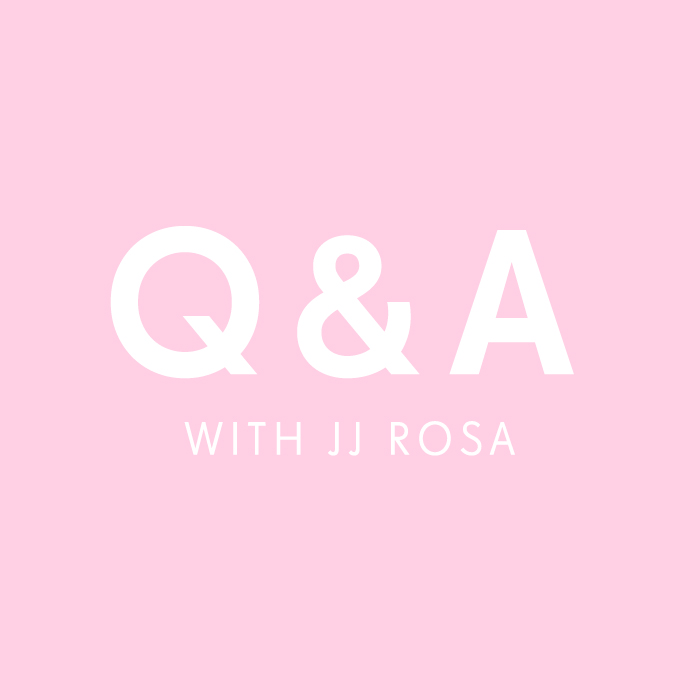 We catch up with up and coming singer/songwriter JJ Rosa about all things music, style and festivals.
Tell us about yourself?
I'm a singer, song-writer and musician (I play electric guitar and keys). I've been performing live with a band for years and writing songs since I was about 7! I absolutely love what I do and don't believe I was destined to do anything else, but the music industry has it's tedious battles and it's absolutely not an easy road in any way, shape or form! But I believe in what I do so I'm really determined to make it work.
What inspires your music?
Personal experiences, or experiences of those close to me. Generally anything that effects me emotionally will trigger an idea for a good song meaning or melody.
Best gig you ever played?
This is a tricky one too! We've actually had a few great gigs over the past few years. We opened the stage at The Calling Festival (Stevie Wonder headlined!) that was an incredible opportunity! Then last year we played The Big Top (2nd to main stage) at The Isle of Wight Festival where we had a packed out tent! But I reckon one of my top favs has to be our show at Le Singe in Switzerland, we had a sold out show and 5 encores, that was a really special gig!
What gets you in the festival spirit?
That's a tricky one because there's a ton of great tunes that when I hear them get me all giddy and generally feelin' those festival vibes! If I had to choose one on the spot I'd probably go for (and this is because I've seen them perform live a few times!) Rudimental and 'Waiting all Night', which of course features Ella Eyre on the record. The energy when they perform this live is incredible so now when I hear it I think of festival season.
What was your inspo for your festival look? Do you have a celeb muse etc?
I haven't really got a celeb muse to be honest, if I see a look I like then i generally just pinch the idea and mix it with my own, I like experimenting really. My festival look generally consists of my bright gold Hunter wellies (I was so chuffed when I discovered those bad boys last year!), shorts (because it's easier to wipe mud off your skin than fabric) or epic Lycra pants if we're talking stage wise, sexy crop tops, loads of jewellery (generally gold, all about the bling me…) and something waterproof reluctantly thrown over the top, but preferably not dog walker chic!
Where are we most likely to find you hanging out at festival?
Depends if we're talking rain or shine! Back stage artist VIP areas can be pretty nice (the free drinks help!) but generally I like finding the quirkiest looking little bars or tents!
Who would you like to collaborate with?
It was Prince but unfortunately that's now sadly not ever going to be a possibility, so I'd say Lenny Kravitz (because I think he's amazing!) or more recent artists, a guy called Gallant from the US, he's got an amazing voice! I'd love to collab with him for sure.
If you were a diva, what would be on your dressing room list of requirements?
Puppies (an assortment would be nice!), salted caramel chocolate, a masseuse and a steam room! (Not all at the same time though, could get messy!)
What are your must-have festival essentials to pack?
Definitely antiseptic gel, extra loo roll, face wipes, Vaseline, alcha seltzer and antihistamines! (Too sensible and boring?) Ok- face paints! There we go, now we're talkin!
Describe your typical festival style?
I used to go for 'out there' but now I'm closer to anything goes, not fully though, I still like to have my 'crazy' festival vibes going! I think I learnt that you need a nice balance of crazy and practical though! That's the dream combo if you can make it work.
What gets you ready to perform? What psyches you up?
Practicing harmonies in the dressing room with the band, havin' a little G&T to spruce me in to action and seeing the crowd (if there is one!!)
What's the one thing you couldn't live without at a festival?
Definitely Vaseline or lipstick, my lips dry up like the desert!
Have you had any gig mishaps or disasters?
I've nearly fallen off my amplifier a few times but up 'til now (touch wood!) nothing major!
Best act you ever saw live?
I saw Prodigy last year and thought they were amazing but I've also seen Red Hot Chili Peppers live a few times and they have always been brilliant!
Tell us a typical day for you at a festival?
It depends on whether we're talking the day of our gig or the day after, both very different vibes! Day of we generally deal with lots of moving equipment and instruments in and out of vehicles and on to stages, attempting not to over talk so I don't knacker my voice out before performing, band 'talks' etc.. The day after is usually all about dealing with a vile hangover and desperately searching for water and my alcha seltzer tablets!
Dream festival to attend?
Either Benicassim in Barcelona or Coachella in the US.
Best gig memory/story? Good or bad.
I performed at London's 02 Indigo last year as part of the Michael Jackson tribute show and as I was introduced on to stage my guitar completely cut out and wasn't working at all. One of the other singers had accidentally stood on a cable and yanked it out of my pedal effects board! It was a really scary moment because as I was singing the first verse and chorus of Dirty Diana I had to change my guitar lead, it was a nightmare but I got through it (just!) and managed to fully perform the rest of the tune in the end, phew!
Dream musician to see live – dead or alive?
Prince for sure! I was meant to see him perform last year but he cancelled a bunch of his dates and I was absolutely gutted! Something told me then that I was probably not going to get the opportunity to see him and I was right! So gutted!
Tell us a secret about yourself?
I don't keep secrets… Haha… Ok that's rubbish I know so I'll go with something that I haven't told many people… I am a vegetarian (actually pescetarian) but every time my fella cooks a roast chicken I become super tempted to try some! The smell is amazing!
Fave means of festival social media? Eg snapchat, insta etc
It used to be Instagram but I'm obsessed with Snapchat now, it's amazing!!
What's on the agenda for you for the rest of 2016?
Up 'til now, 2016 has been all about finishing our songs (past and present), working on those productions and building up our studio. Once festival season ends we'll be concentrating on a release and building up our social media and fanbase really.
Follow JJ Rosa on Instagram: @jjrosaofficial