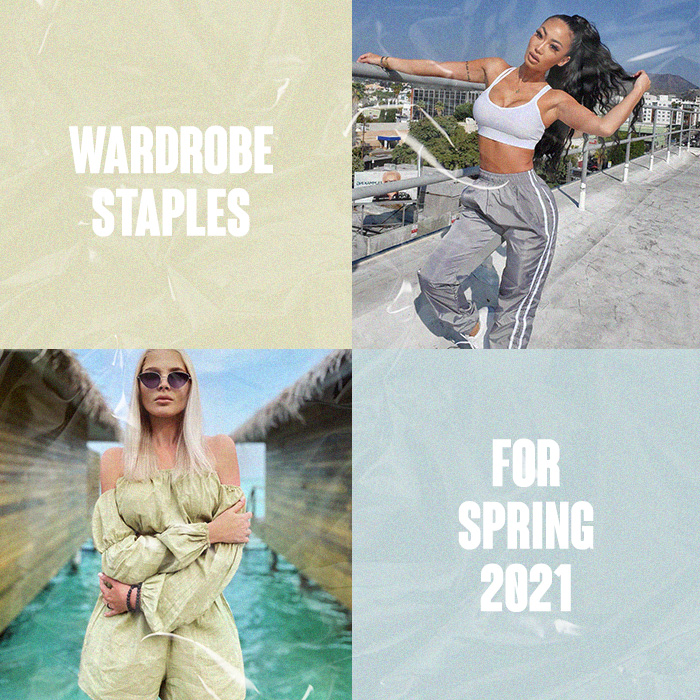 Spring is just around the corner and we're here for it. It's time to ditch those joggers you're oh-so attached to and replace them with some spring style staples.
Wardrobe Staples For Spring 2021
We're giving you the low-down on the hottest trends coming spring 2021.
Sage Green
This trend has been picking up speed as we approach the end of winter and it ain't going nowhere. Sage green is going to be everywhere this season from sage green bags to add a pop of colour to your OOTD to head-to-toe sage green co-ords that make a statement. Check out this Sage Green Ribbed Bodycon Dress with zip detail. Pair with box-fresh trainers for the perfect casual but cute spring look.
Sage Green Ribbed Contour Detail Zip Neck Bodycon Dress
Corsets
Corsets are making an even bigger comeback this year and we've got all the must-have corsets for you at PLT. Style pastel coloured corsets with some mom jeans or denim shorts on those sunnier days. Or layer a corset over an oversized shirt dress and show off that shape. This blue renaissance print satin corset is everything we're loving right now.
Blue Renaissance Print Satin Boned Curved Hem Corset
Tinted Sunglasses
Don't forget your sunnies. Tinted sunglasses are officially in. From orange tinted aviators to chunky square sunglasses with blue lenses, we've got the tinted sunglasses you need. Peep these orange hexagon sunglasses, perfect for adding a pop of colour to any outfit this spring.
Orange Hexagon Retro Sunglasses
Socks & Sandals
We can't believe we're saying it either but socks and sandals are the latest trend coming in hot this spring. We've seen it on all the celebs and let's be real, if Kendall wears socks and sandals, we wear socks and sandals. Pair these black leather double strap mule sandals with some basic white ankle socks to get the look this spring.
Black Real Leather Velcro Double Strap Mule Sandals