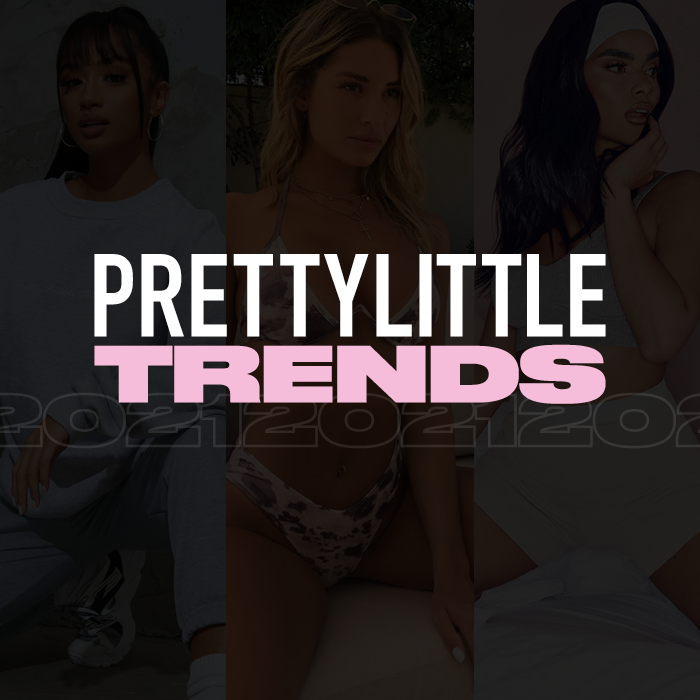 The Pretty Little Trends Report
2020/21 and the rise of loungewear
We don't rely on the runways of fashion weeks anymore to define trends, thanks to Instagram, TikTok and influencers people are creating trends and amplifying them. Using definitive search data from PLT and the wider industry over the past year, we compiled the trends of 2020, the emerging trends of 2021 and the throwbacks coming back into fashion.
2020's Hottest Trends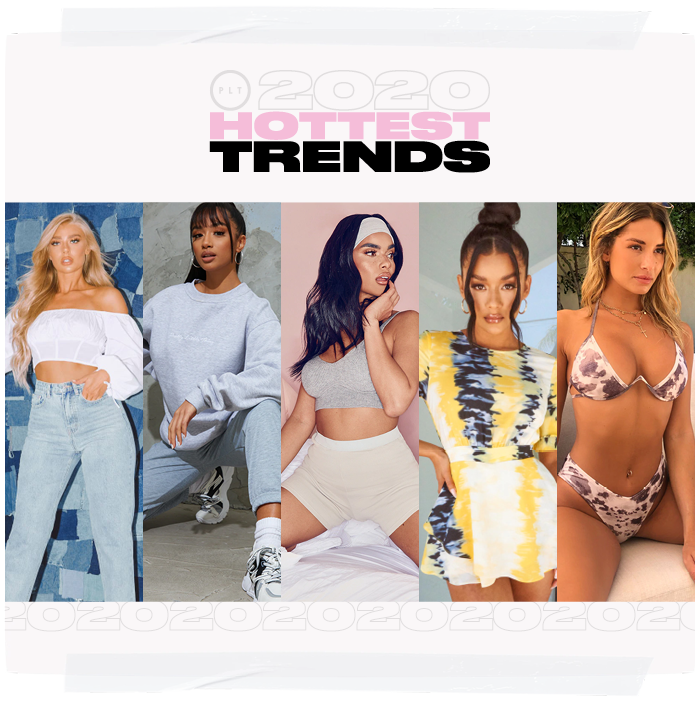 Dust off the denim
As you'd expect, jeans were not as popular in 2020 as we all got cosy at home. Between June and October searches for jeans and denim were down more than 50% than the previous year.
But as the second lockdown hit in November, winter rolled in with split hems and a 70's flared jeans trend which brought a 115% increase in searches across the PLT site for denim.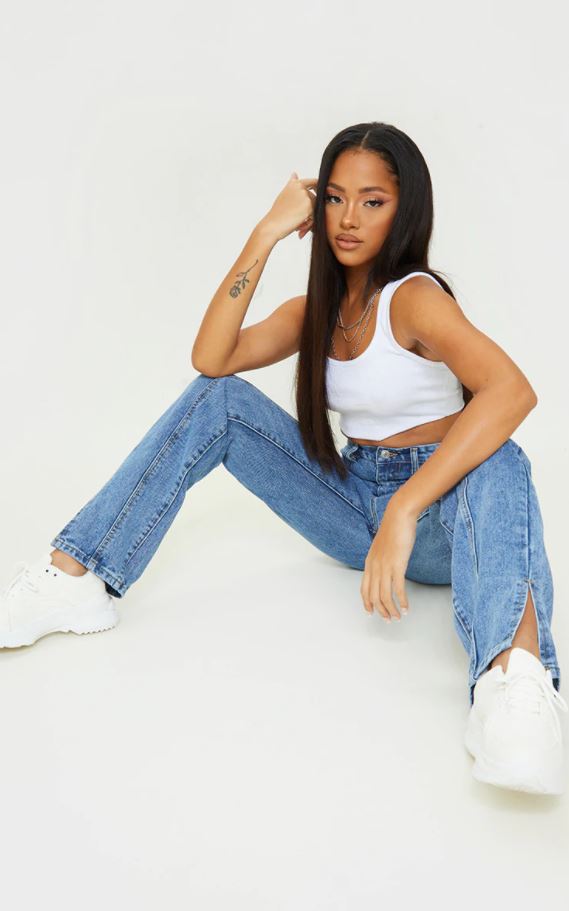 Jog on
Loungewear ruled 2020 with searches on the PLT website for joggers, overtaking leggings by 100%. With just a casual 822% increase in searches on prettylittlething.com from 2019 joggers are the most searched for product of 2020.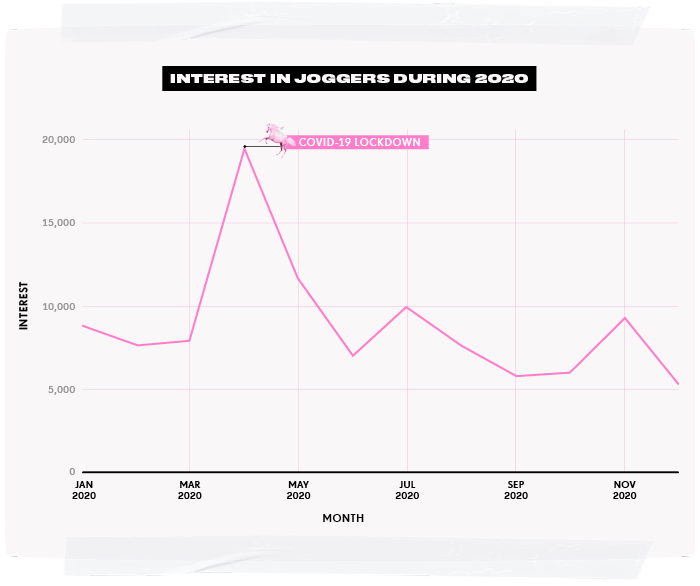 The pandemic greatly affecting our jogger needs with steep inclines paralleling the first lockdown at the end of March into April and November.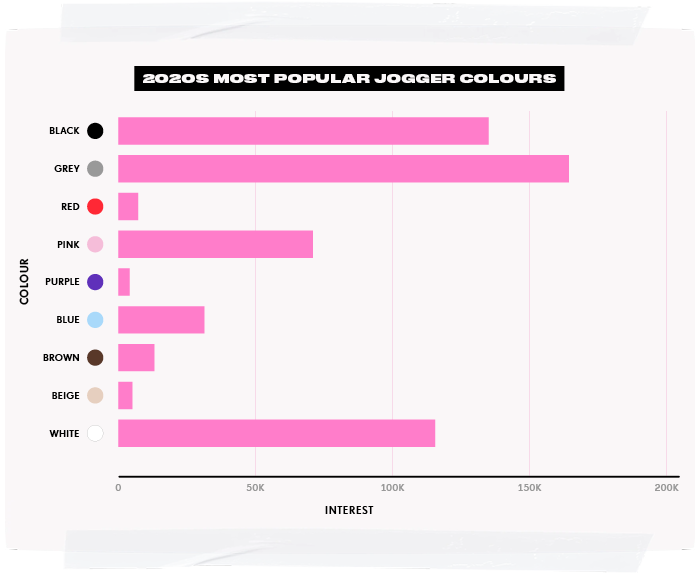 Grey joggers topped the charts with 132% increase in searches, proving the grey trend isn't just for the guys. Closely followed by black, white and pink.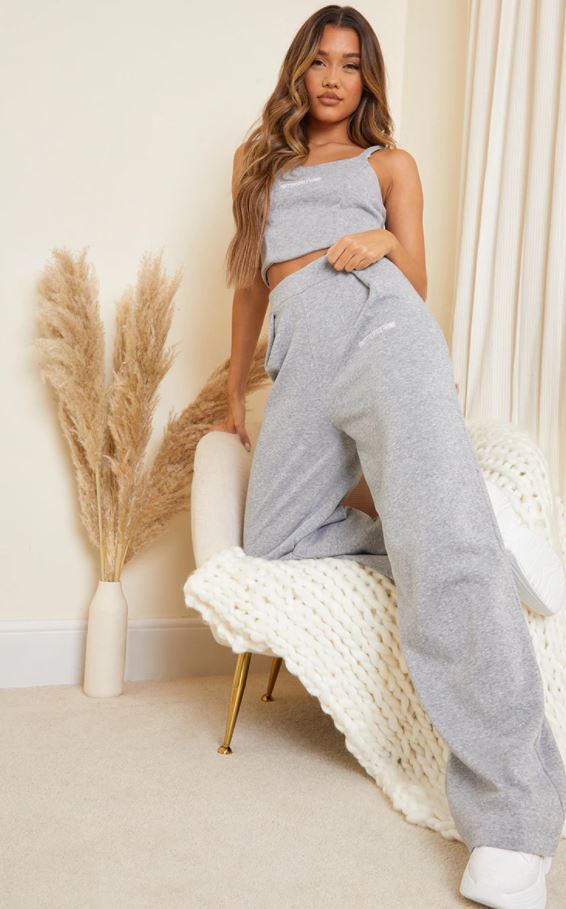 Cycling Shorts
The summer staple for chub rub and lounging essential, cycle shorts were BIG in May and June with nearly 217% increase in searches across PLT. The perfect quarantine accompaniment being practical and comfy, cycle shorts transition perfectly from the sofa to your government-sanctioned one walk a day.
From Princess Diana to Kim Kardashian West and Hailey Beiber – it's clear cycling shorts are a wardrobe staple.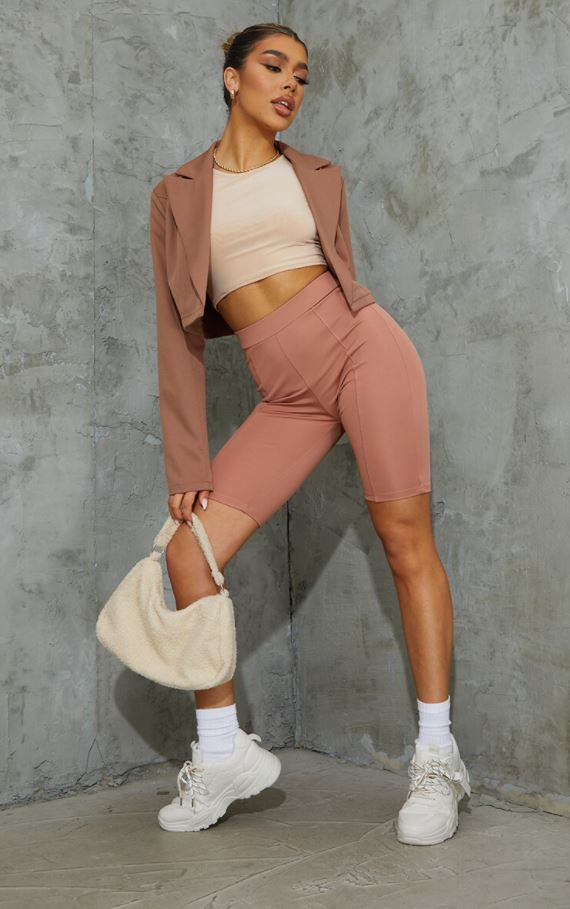 Tie dye
A hit of nostalgia saw a summer of tie dye, from runways to living rooms. With searches for tie dye on PLT up by 356% in May and June 2020, the colour pop and PMA vibes of tie dye make it the perfect print for a world in need of a pick up.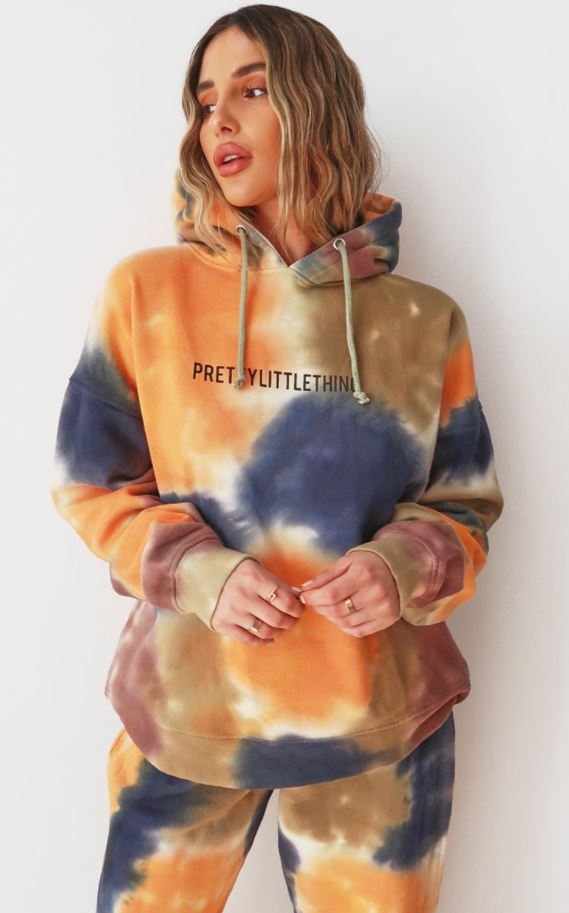 Cow print
The animal print trend of 2020 was cow print, with search interest on the PLT site up 119% since 2019 for chic western style.
Up there with zebra and leopard print for complete 90's realness, will animal print continue into 2021?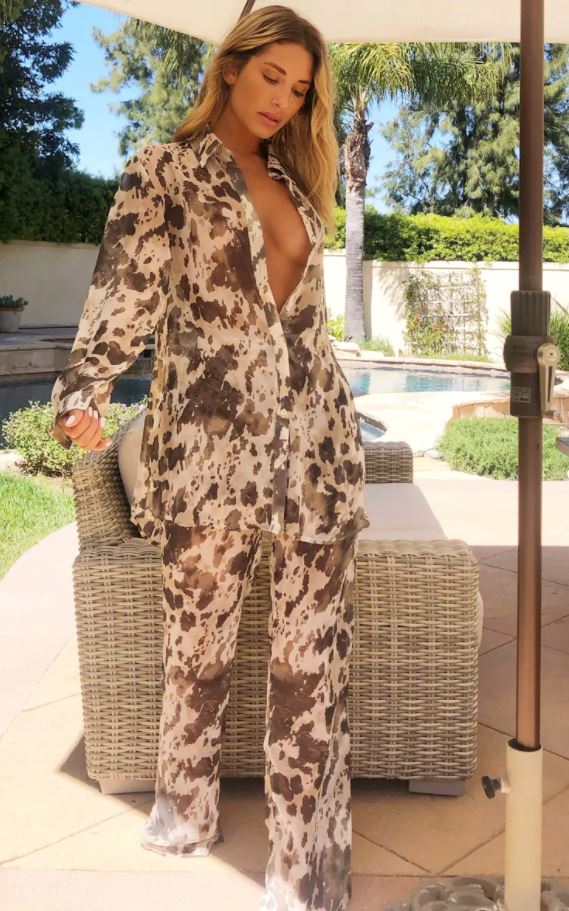 On the up!
Products with the biggest search increases on PLT year on year.
Tie Dye
Does it come as any surprise that tie dye is on the up? With an 87,000% increase on the hunt for tie dye joggers on PLT and 11,000% increase for tie dye hoodies – the lockdown look is here to stay. Brightening your days with popping prints and beautiful colourways.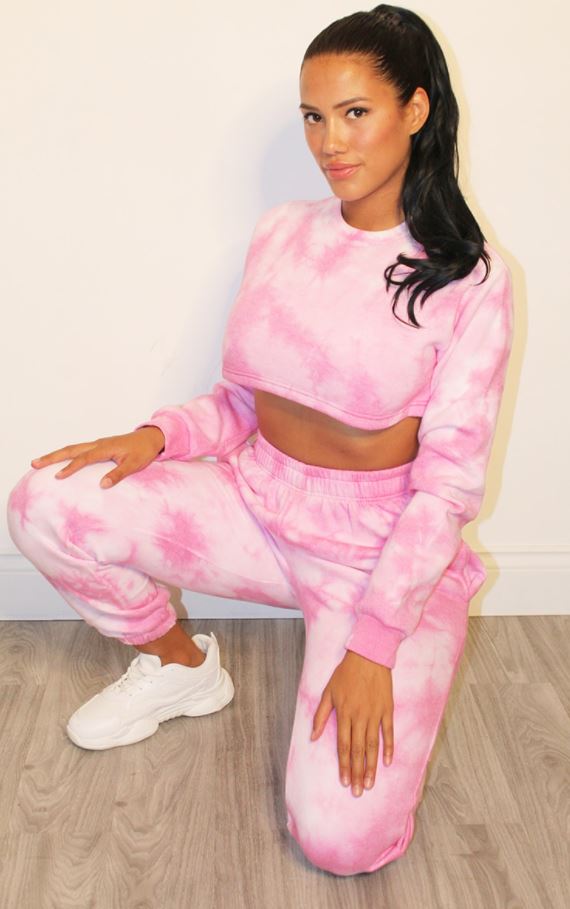 Knitted Vests
Knitted vests are massively popular too. They saw a 30,000% increase thanks to the layering trend that took over autumn and winter, with nerdy chic styling videos taking over Insta and TikTok.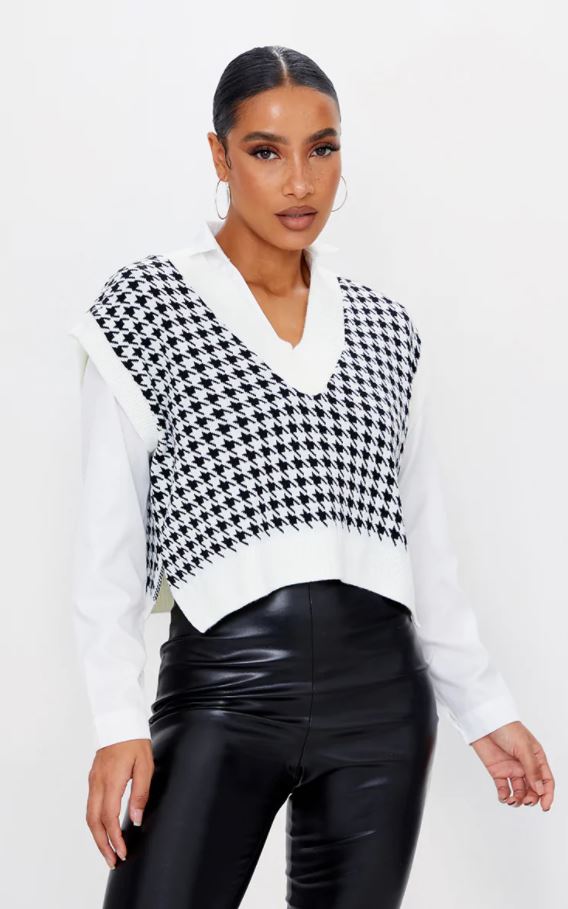 Shacket
Levelling up layers with a shacket was a firm favourite in 2020, with a 6,000% increase in searches for the trend on prettylittlething.com. A shacket looks like a shirt but layers and keeps you warm like a jacket, making it a wardrobe essential carrying on into 2021.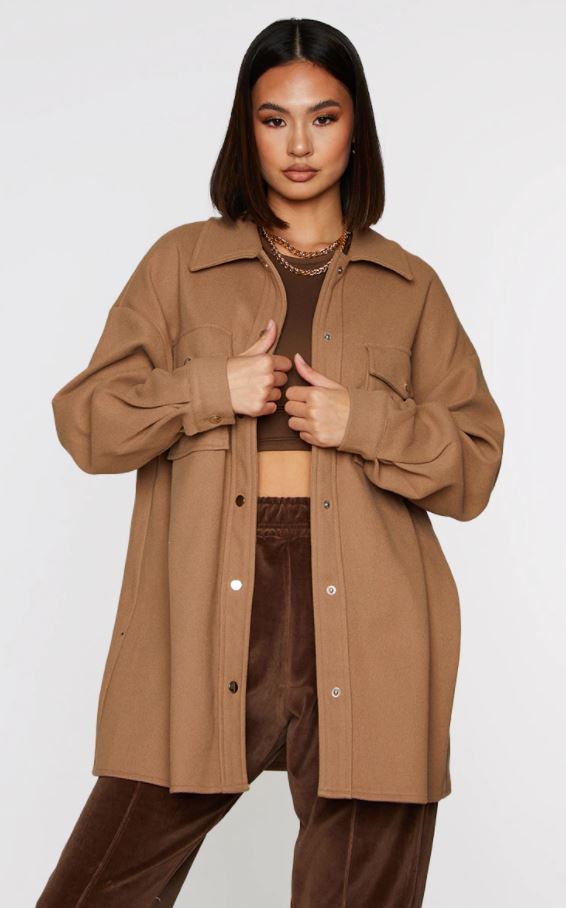 Going down
Products with the biggest search declines on PLT year on year
Neon
A massive 72% decrease in searches across PLT for neon means the summer splash is done with, this and the decline of nightlife over the past year.
Neon we are sure we will see you again. Hopefully it's poolside.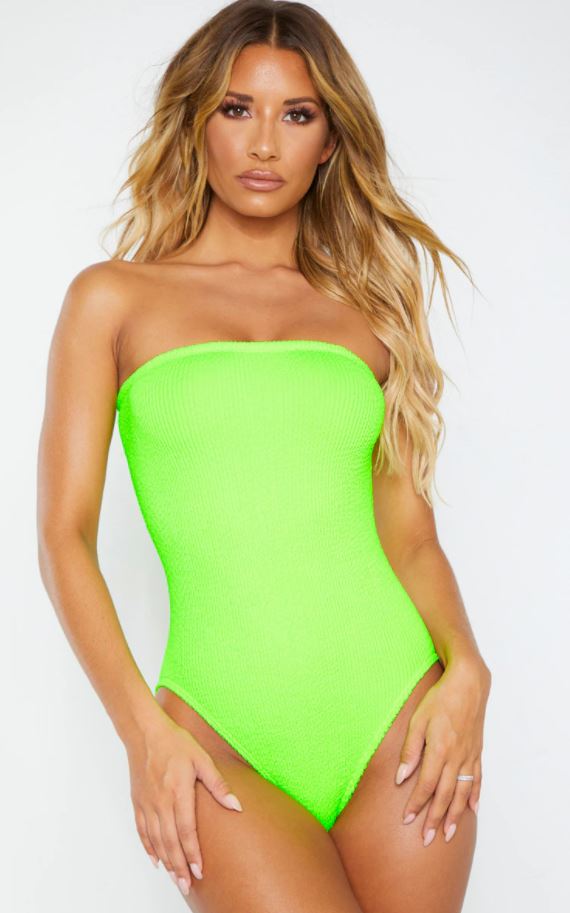 Sequins
Similarly to neon, sequins lost out in 2020 with a decline of 69% in searches. An essential party accessory, sequins were missed in 2020 whilst we locked down. But as sequins hit that disco seventies trend, could we see them come back?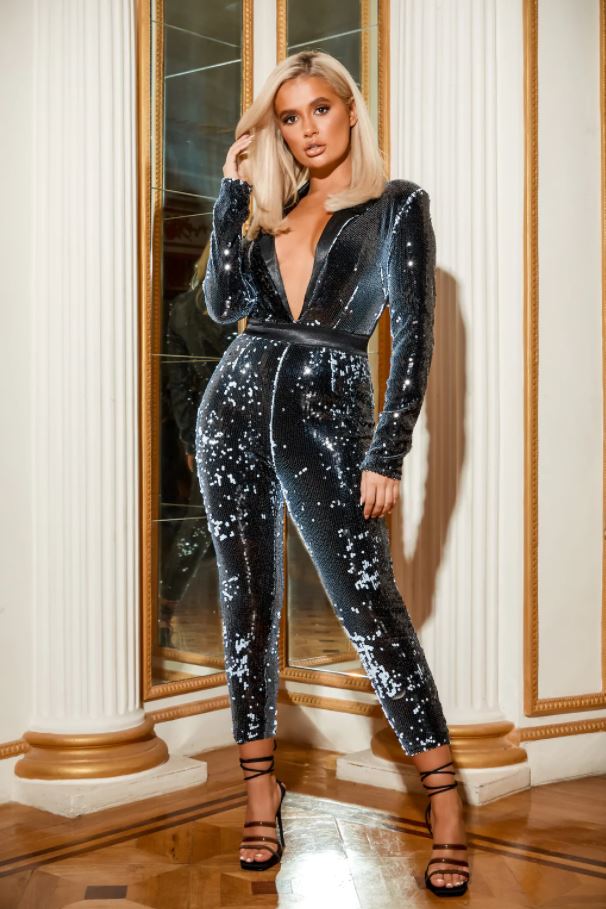 Camo 
Girls we are not hiding, with camo seeing a 64% decline in searches throughout 2020.
However, with tonal camo and prints on the rise for spring 2021 we could see a sleek take on the print hitting our wardrobes this year.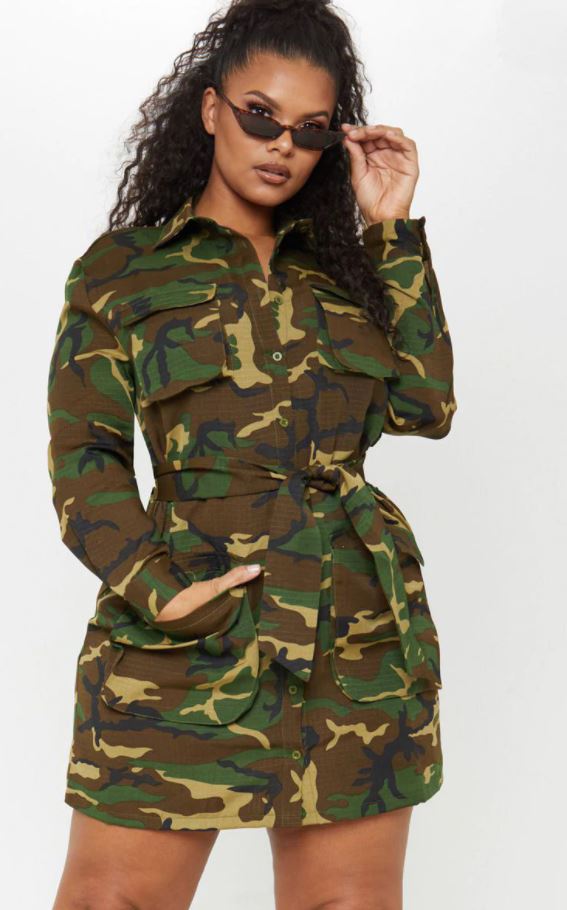 2020's most fashionable celebs
We know what you were looking for on PLT, but who were the big style inspiring celebs in 2020? We looked at Google trends data for celebrity style steals to find out 2020's most fashionable stars.
Harry Styles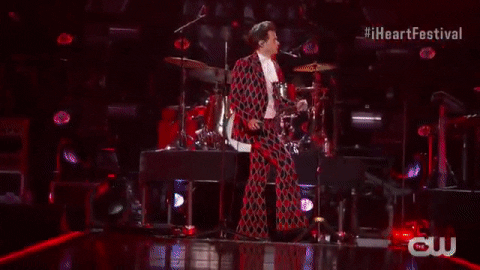 From a suit-gown on the cover of Vogue to pussy bow blouses and the famous knitted cardigan which saw people trying to recreate their own over lockdown, Harry Styles is a fashion pioneer. With 26,950 searches in 2020 he is a true inspiration when it comes to self expression.
Kate Middleton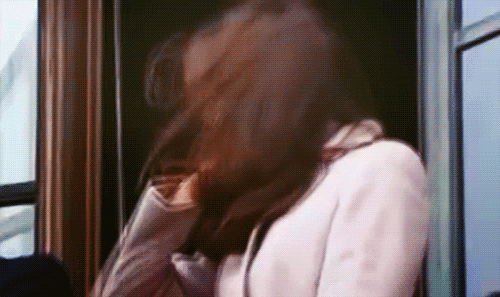 "The Kate effect" is common, seeing a surge in sales in clothes, brand and dupes whenever the Duchess is photographed out and about. With 18,860 searches for her style steals in 2020, her taste for designer and high street has a huge impact on fashion trends.
Ariana Grande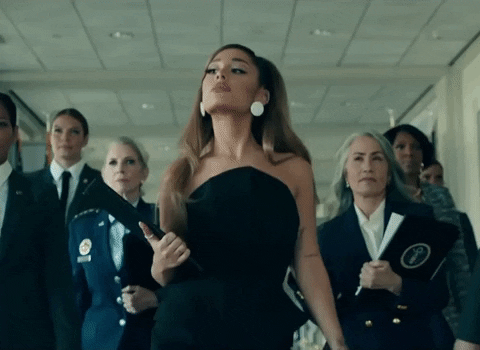 8,840 searches for stealing Ariana Grande's style in 2020 have resulted in an influx of oversized sweatshirts, thigh high boots and chunky sneakers. You may also have an uncontrollable urge to order a hair piece for the ultimate ponytail.
Meghan Markle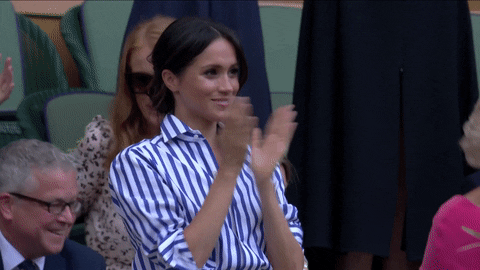 Meghan Markle's incredible 2020 looks were also thanks to an impeccable combination of designer high street. Be it in person or virtual events, Markle brought 8,100 searches for her style with incredible pops of colour and that textured brown outfit that has us all swooning.
We cannot wait to see her maternity looks.
Zayn Malik
More boy band roots that have led to epic fashion vibes with Zayn Malik. Known for killer jackets and unusual silhouettes, Malik is the king of classic style that utilises iconic designers and timeless pieces.
With 6,230 searches for Zayn and style steals, he's one to keep an eye on.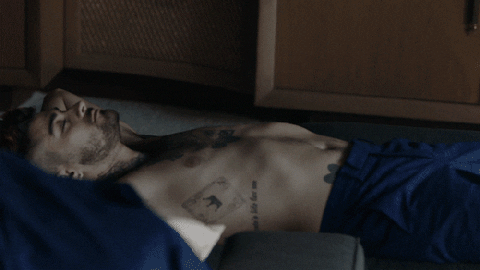 Drake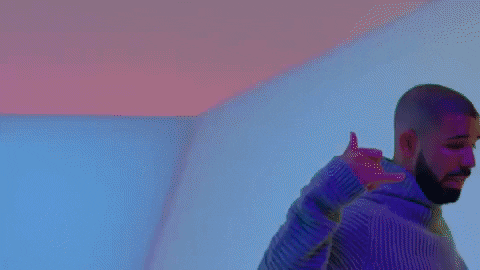 Drake has been stepping up his fashion game from clean cut blazers and white on white to unusual jackets and flashy kicks. With 2,720 searches to steal his style whether it's rare, vintage or his own OVOs clothing line.
2021's rising stars
But who are the new fashion influencers on the block? We looked at the celebs with the highest style search increases over the past three months to find the rising stars we will be getting our inspo from in 2021.
Charli D'amelio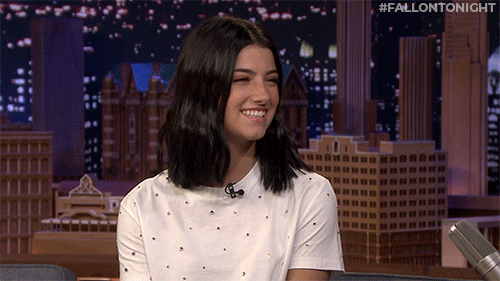 Having rocketed into the spotlight over the past 18 months, Carli D'amelio is a TikTok legend as well as one of the app's highest earners. With an 80% increase in searches from 2020, Charli's authenticity and passion is only going to increase, and we cannot wait to see how her style grows with it.
Olivia Wilde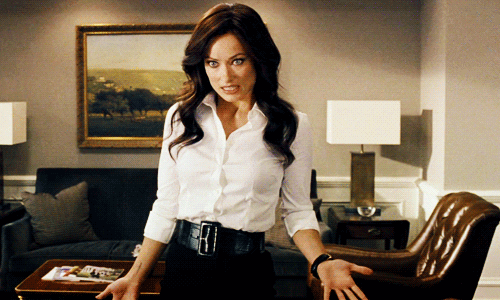 After directing Booksmart we have been OBSESSED with what Oliva Wilde would direct next. Don't Worry Darling has just finished filming and stars Florence Pugh and her new bae Harry Styles. Searches for Olivia have increased by 48% already in 2021 and with one of the sharpest wardrobes we've seen, we'll be keeping an eye on her.
Rege-Jean Page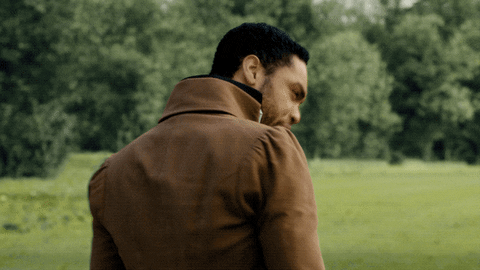 We're all about that big duke energy with Rege-Jean Page at the moment. From making us swoon on Bridgerton to that white tee and blazer combo on SNL that still screamed leading man, his style steals are up 50% with 99,030 searches.
Noah Beck
Dating Charli D'amelio's sister Dixie, Noah Beck is also a TikTok star. The app took the University of Portland soccer player to 25.3 million followers, living in a TikTok collaborator mansion and on the way to becoming a model, actor and entrepreneur. With a 20% increase in searches this year we are sure Noah Beck will be making waves in fashion.
Noah Centino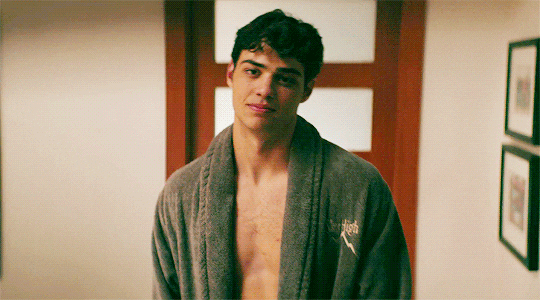 Known as Peter in the All The Boys Netflix films, Noah Centino is set to be the new He-Man as well as in a film about the latest Gamestop stock. Noah is rumoured to be dating PLT hun Stassie Karanikolaou, which has certainly increased his style rep with a 20% increase in searches.
Kat Dennings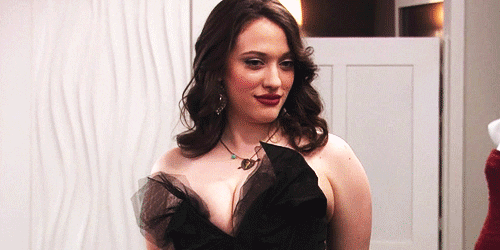 Thanks to Wandavision, Darcey Lewis aka Kat Dennings is gracing our screens every Friday. Searches for Kat Dennings style have increased 24% over the past few months, with her sassy sense of humour, beanies and unreal range of lipstick giving us everything!
Phoebe Dynevor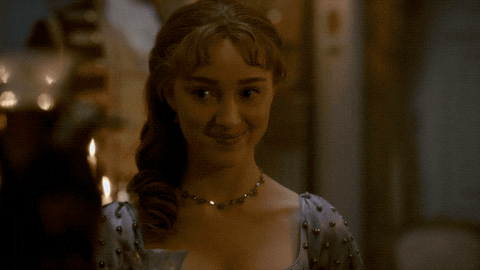 Thanks to Bridgerton everyone is watching what Phoebe Dynevor is wearing. From matching loungewear to street chic jumpsuits, the 50% increase in searches for Dynevor's style is no surprise as she takes magazine covers by storm.
Timothee Chalamet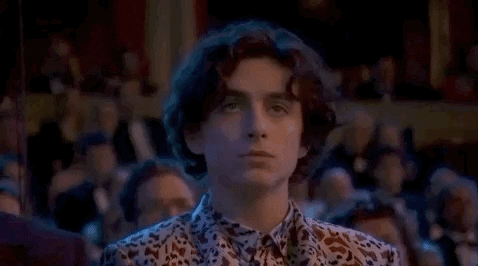 Oozing cool, Timothee Chalamet of Call Me By Your Name, Little Women and Lady Bird fame has seen a 12% increase in fashion searches over the past few months. Looking sharp in his recent NFL ad as Edward Scissorhands son has only proved his cool, adding to unisex shoes and the epic block colour trend.
Phoebe Waller-Bridge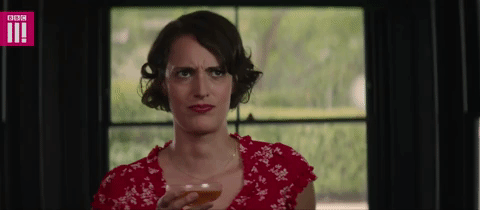 Is there anything Phoebe Waller-Bridge cannot do? Actor, writer, producer and now Edinburgh Fringe President is taking over the world, with a 10% increase in style searches too. From rocking a sparkly number in Harry Styles. Treat People With Kindness to an upcoming remake of Mr + Mrs Smith alongside Donald Glover screams fashion. We cannot wait to see these two together outside of the Star Wars universe.
Jin BTS aka Kim Seok-jin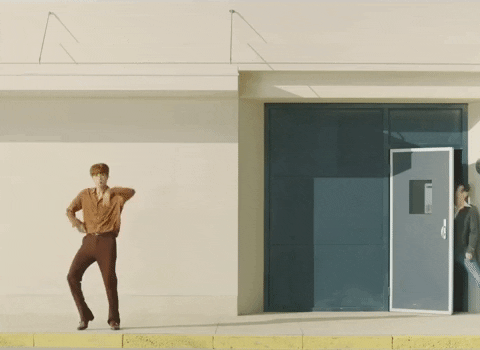 Member of iconic boy band BTS, Jin doesn't just have the BTS ARMY swooning after him. A 20% increase in style searches show just how obsessed the world is with him, his love of pastel colours and cosy fabrics alongside tailored looks.
Trending 2021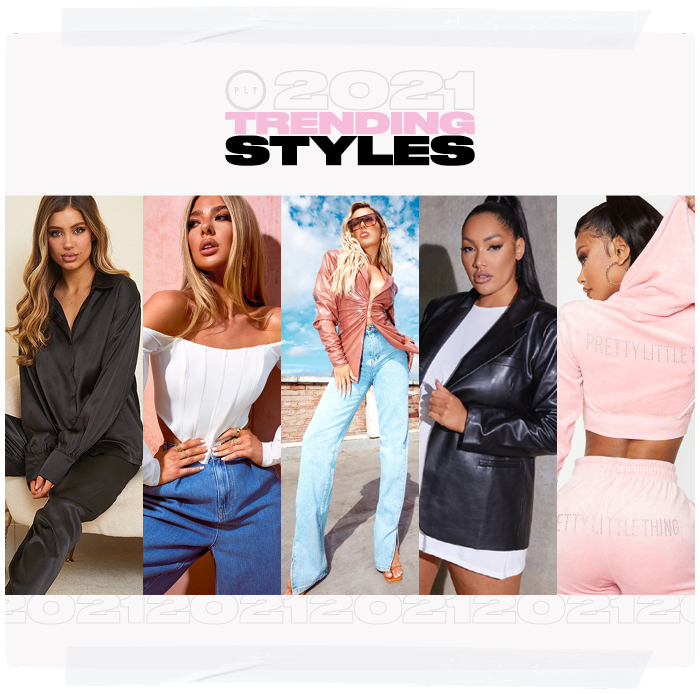 But what about 2021? We looked at search trends across our site from the past two months to find out the fashion trends you want to see this year.
Sleepwear
We are all about adding a bit of luxe to our loungewear, with internal searches on PLT for satin pyjamas up 281% alongside silk pyjamas up by 508%. We're always up for a boujee bedtime, especially when it comes to rolling around in satin pyjamas in the freshest bedding.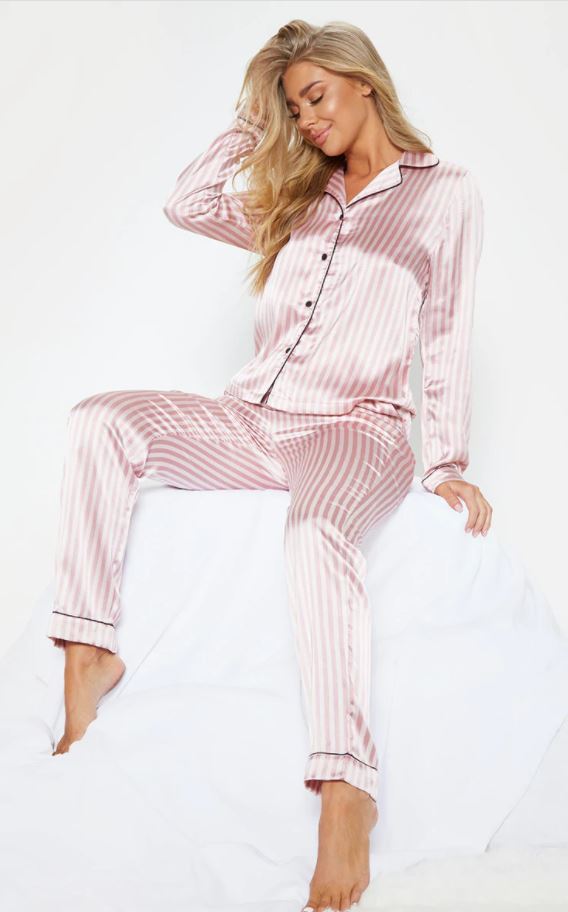 Corsets
Corsets but make it 2021.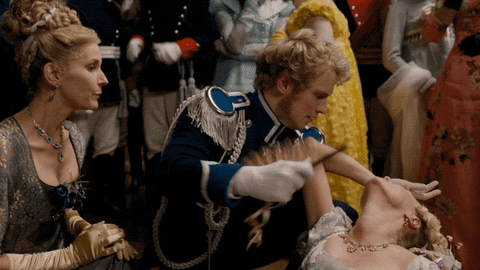 Thanks to Bridgerton and an 89% increase in searches for corsets on PLT this January, Marie Antoinette vibes are taking over fashion but with a 2021 twist. Styling corsets over denim or flowing fabrics for hard lines with a femme edge.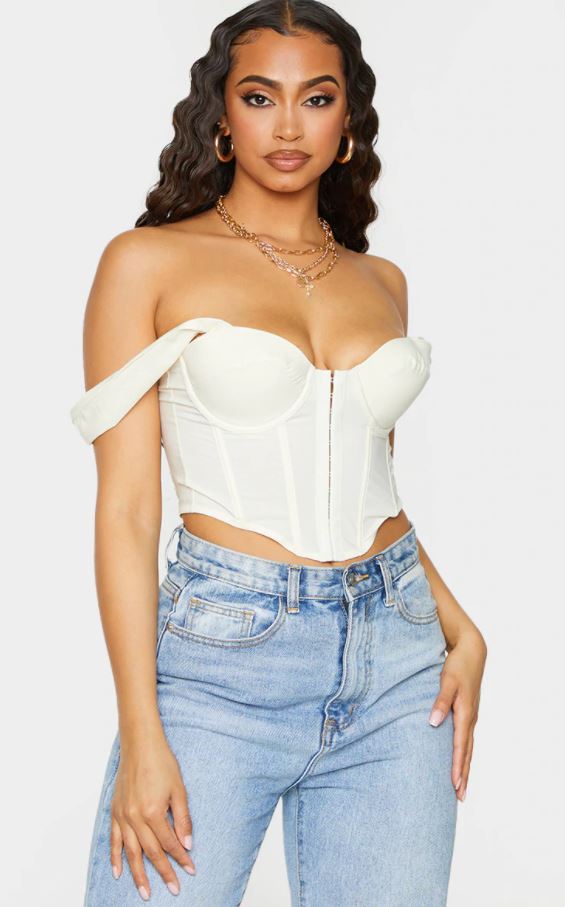 Split Hem
Ready to flaunt a cheeky bit of ankle? Split hems are here!
With searches across PLT for split hem leggings up 4415% and split hem jeans up 220% – we can thank Posh Spice for this beautiful trend.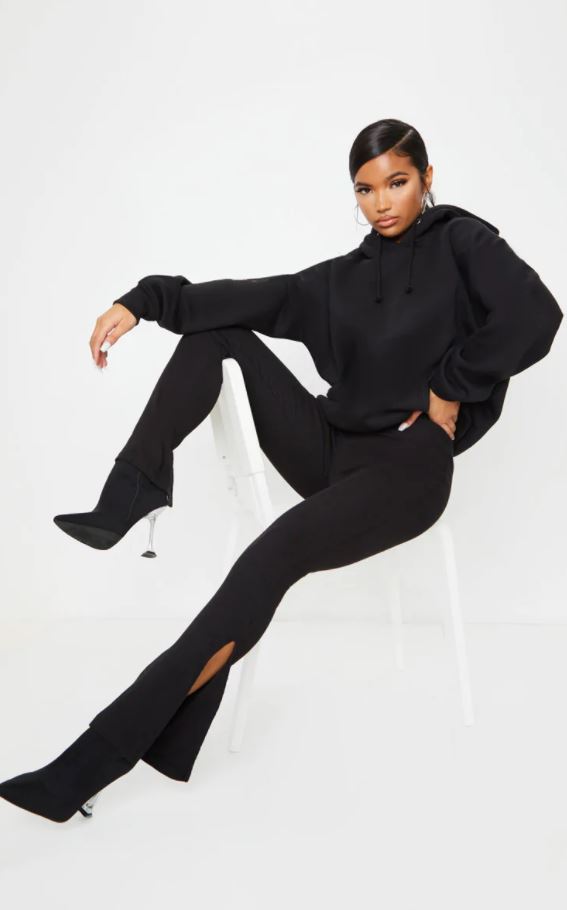 Leather Blazer
Another 90's hit, the leather blazer is back and we love it! A wardrobe essential that easily moves from day to night and casual to glam. With a 708% increase in searches on PLT we have got you covered with a range of faux leather blazers for countless looks.
Not only are leather blazers back, but brown and chocolate are the most popular colours with brown searches up 628% on PLT.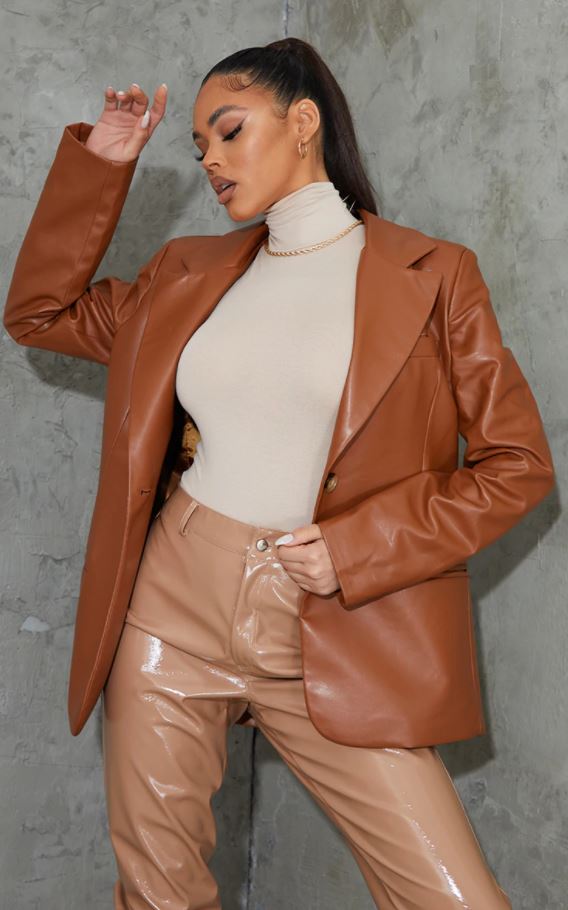 Velour
Thanks to lockdown, nostalgia and the need to be comfy, velour tracksuits are back. Kim K brought back the trend with help from velour tracksuit queen Paris Hilton, and we saw a 602% increase in searches across PLT.
Your wish is our command, embellished for IT girl and absolute Juicy Couture vibes.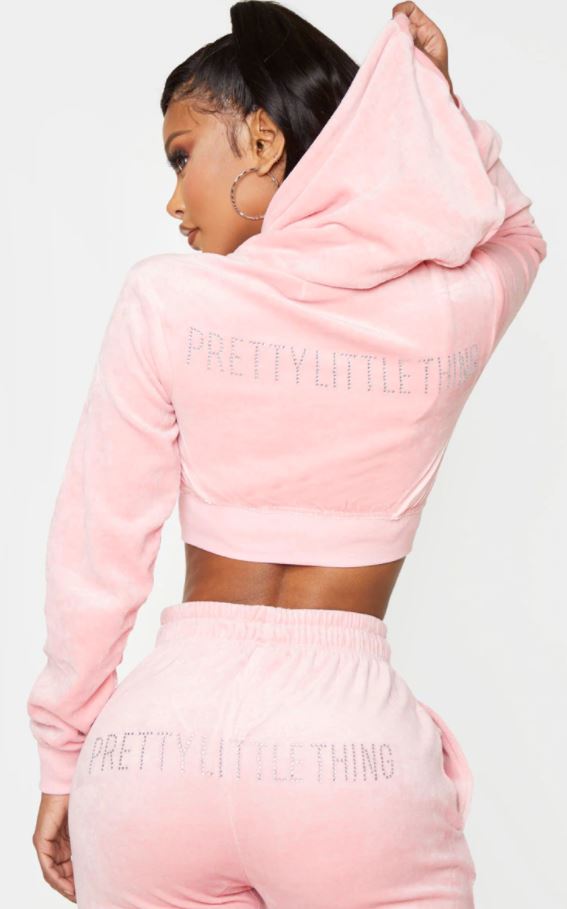 Denim
Life is much more casual at the moment and so are our jeans. Searches for baggy jeans are up 620% and flares have seen a 120% increase as comfort becomes a key part of trends.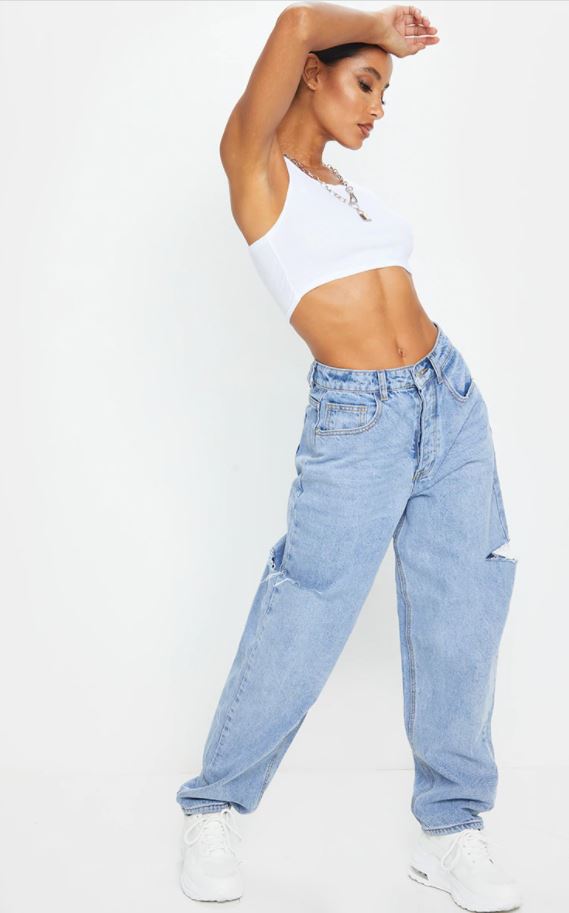 Ribbed Leggings
TikTok has brought the butt hugging ribbed leggings back in fashion. With searches up 315% in 2021 this trend is all about accentuating what you've got.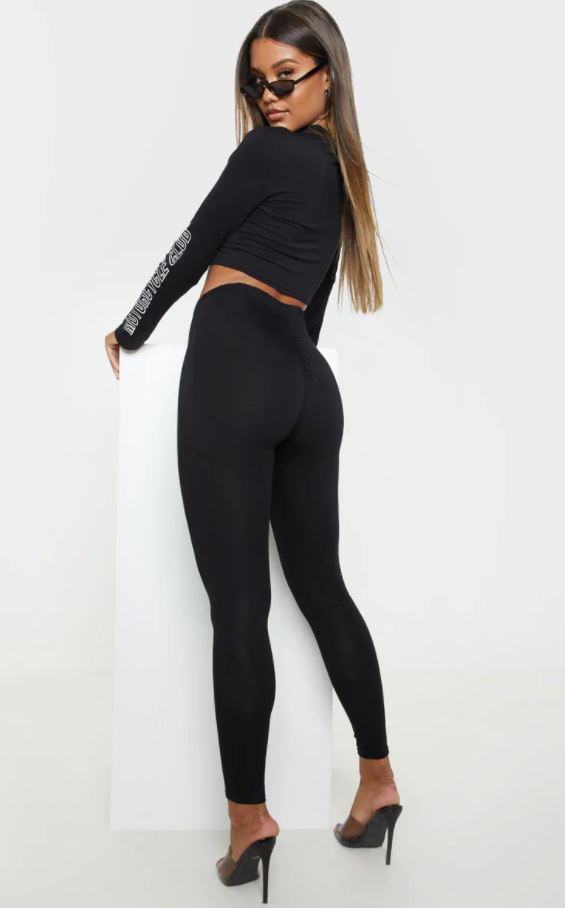 Biggest comebacks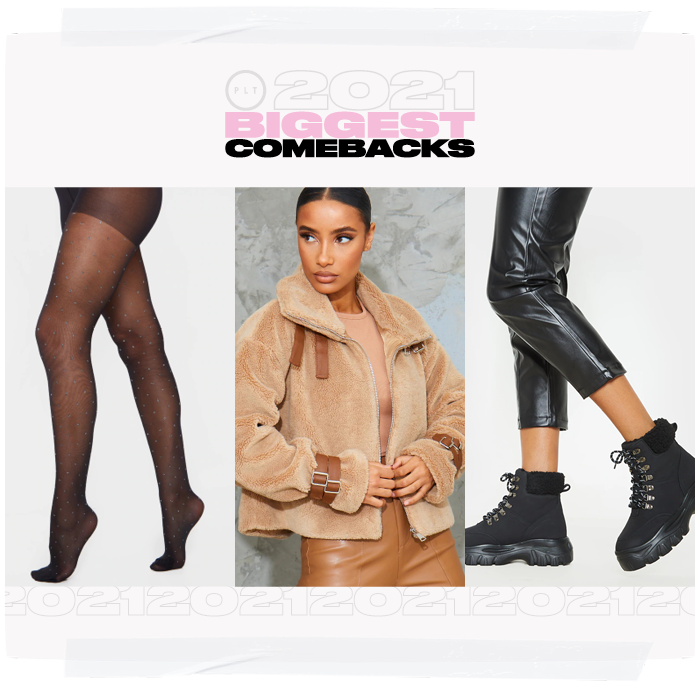 We found the products with the biggest increase in demand on PLT for the ultimate 2021 comebacks.
Shearling Trim
Faux shearling trim is the throwback that doesn't stop giving. The retro trend coming back round for 2021 pushes the 70's resurgence with cosy but chic faux shearling shackets. As well as the iconic American air force-esq shearling trim jackets that have become a staple in every wardrobe.
Glitter Tights
When did we all get together and decide to start a girl band?
Glitter tights have seen a 1588% increase in searches across PLT thanks to the rise in luxe tights, and we are living for it.
Furry Boots
Apparently, it's 2008 and Flo Rida has got us all wanting the boots with the fur, causing a 1025% increase in searches for furry boots on prettylittlething.com.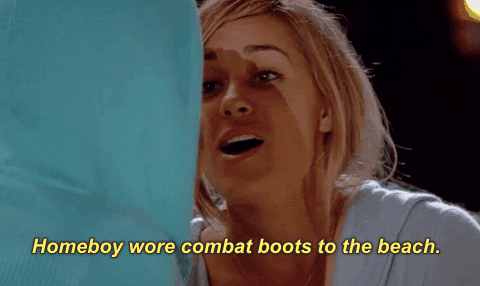 Notable Mentions
All about resurgence, early noughties brands are seeing a comeback. Y2K, living on as Ed Hardy has seen a 556% increase in searches, alongside Von Dutch with 235% and Juicy Couture with 308% across PLT. The iconic brands leading the revival, bedazzled and ready to take their clothes high end.
Crossing the decades, leg warmers and arm warmers have also seen an increase in searches on our site after being spotted at New York and Paris fashion week. Leg warmers saw an increase of 517% searches on site and arms got a massive 650%.
Iconic boots have also made a big comeback with the increase of Moon Boots up 50% on-site alongside Ugg boots and a 1008% increase in searches on PLT. It's pretty much like wearing slippers outside, but just like crocs – you either love them or hate them.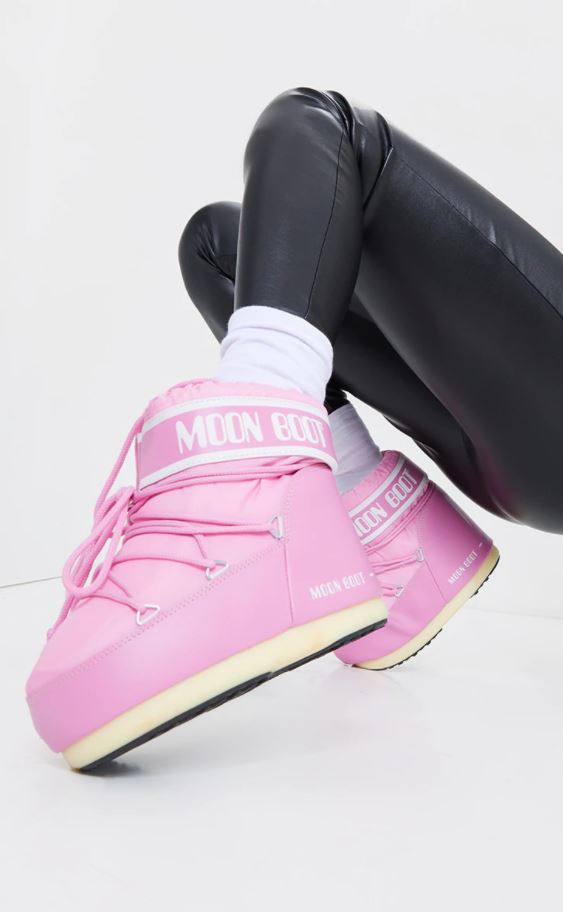 What trends are you rating for 2021 or are you sticking to loungewear?