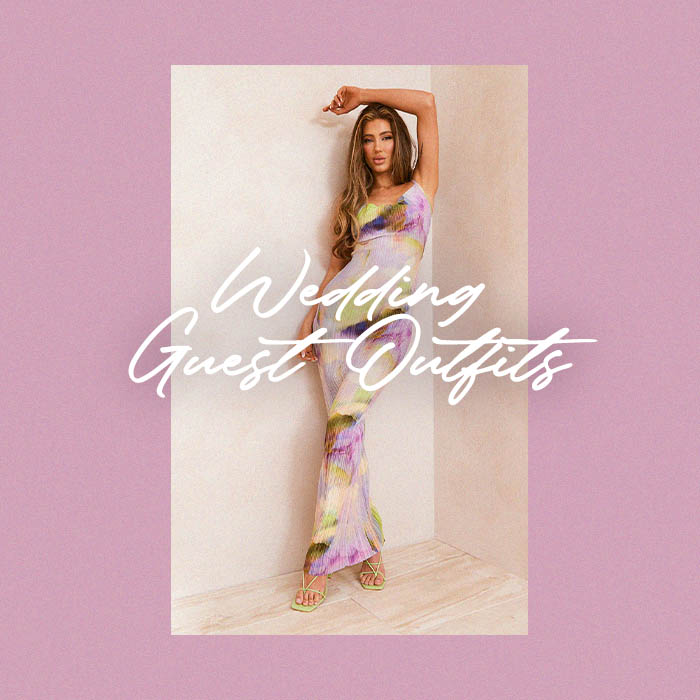 It's spring wedding season so of course we have your wedding guest outfits sorted.
We've rounded up the most searched questions and have done the hard work for you – this is what to wear for a wedding 2023.
What should a female guest wear to a wedding?
First off, this is mainly personal preference. You'll want to include your individual style and make sure you feel comfortable in your outfit.
A wedding guest outfit that will take you from PM plans to midnight dancing will be perfect!
Whilst there are endless wedding guest outfit options, the most popular pieces tend to be dresses, co-ords and jumpsuits.
What is a good outfit to wear to a wedding?
As mentioned above, the most popular wedding outfits tend to be dresses, co-ords and jumpsuits however you can switch up your wedding guest look depending on your style. Oversized blazer styled with tailored trousers, maybe you're all about a corset top and trending wide leg trousers… With so many outfit options you're going to want to be bagging yourself a spot on endless wedding guestlists.
Let's start with dresses, what are appropriate dresses to wear to a wedding?
White is off the wish list, obviously.
However that won't limit your options when it comes to dresses for wedding guests.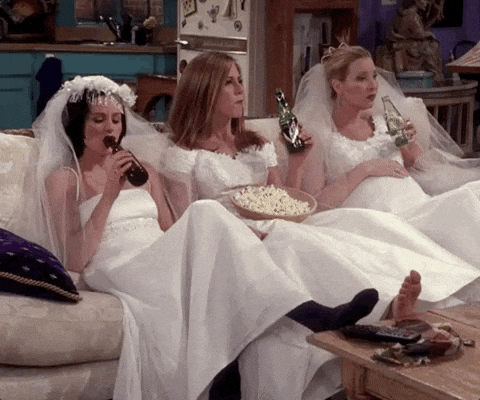 What's the best dress to wear to a wedding?
As you're going to be wearing the dress all day, something you feel your best self in is essential.
Whether that be a floaty floral maxi, a next level occasion dress or a figure flattering bodycon, the choice is yours.
Here are our top five picks when it comes to the best wedding guest dresses.
Trending plisse or statement textures are such a look when it comes to the perfect dress for a wedding.
Spring ready!
Pastel satin, need we say more?
Say I do to frills and lace finishes. Simply dreamy!
Unsure exactly what are occasion dresses?
An occasion dress is essentially a dress you'd wear for a special occasion, this covers occasion wear too.
The occasion could be anything from a birthday party to a christening, race day or you guessed it, a wedding.
Here at PLT we have a whole collection of occasion dresses and occasion wear to choose from meaning shopping for dresses to wear to a wedding should feel effortless.
Whether you want to shop by style, size, or fit – we'll have a look to love.
Here are some of the most popular PLT picks onsite right now!
Pastels Please
Forever Florals 
New In Tonals
Is it ok to wear a black dress to a wedding?
Or even a black outfit in general?
Although this used to be seen as a no go, in recent years wearing black to a wedding has become more and more popular.
Just ensure the wedding dress code doesn't advise against black, if not then you're good to go!
The key is how you style your black dress, try to mix and match your accessories and keep them complimentary.
We're thinking corsages, satin fabrics, lace up heels and cute clutch bags.
What makes a dress a midi?
Any length dress from two inches below the knee to just above the ankle will class as a midi dress.
Are midi dresses flattering?
A midi dress is seriously a major must-have in your wardrobe. Not only are they timeless but extremely figure flattering.
Style with a chic heel and mini bag for a easy yet wedding guest worthy look.
Don't forget you can go super bold with your midi dresses or keep them more muted for a effortless vibe.
With staples you can switch your accessories meaning you can rewear and restyle the dress easily.
What does bodycon dress mean?
 The term stands for a figure-hugging, form-fitting dress.
A bodycon dress is perfect if you want to show off your figure due to it's tight fitting structure.
Here are three bodycon dresses we're loving on site ATM as well as tips on how to style them.
Can I wear a dressy jumpsuit to a wedding?
Absolute yes! In fact, completely forget the question of is it ok to wear a jumpsuit to a wedding? A jumpsuit is perfect for a wedding.
Here are our top five PLT picks of jumpsuits for weddings.
Can you wear a boho dress to a wedding?
Sure thing! In fact a boho dress is perfect for a spring wedding.
Florals, flared sleeves and a hint of crochet – a spring wedding outfit must!
Here are three boho dresses that should be on your PLT wish list if you're loving the boho look.
If still in need of outfit inspo for wedding guest outfits, here's five looks (that are not dresses or jumpsuits) which you can style up easily!
Finally, when looking at the most searched questions around wedding dresses, one of the most popular actually is – who pays for the bridesmaid dresses?
A tricky question, we know. Maybe your bestie has asked you to be her bridesmaid but not confirmed the cost, or who is actually paying for it. Maybe it's a family member?
It could in fact be you're the bride-to-be and are completely unsure?
Generally speaking, in the US bridesmaids are usually expected to pay for their own bridesmaid dress whereas in the UK it's more common for the bride to do so.
This will however of course, depend of the brides budget and if able to cover the costs.
Shopping for bridesmaid dresses? We got you.
So, that's a wrap! Wedding guest dressing officially confirmed for 2023.
Prep to party in style, say cheers to the happy couple and make for a day to remember.
Enjoy!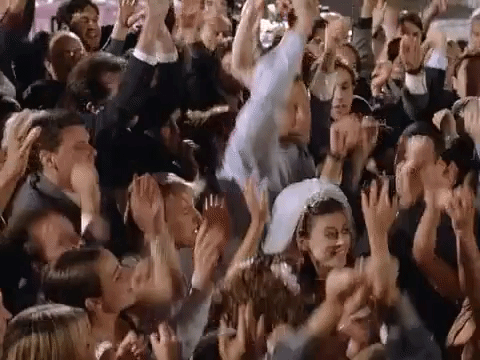 Loved one expecting? This baby homeware is not to be missed!