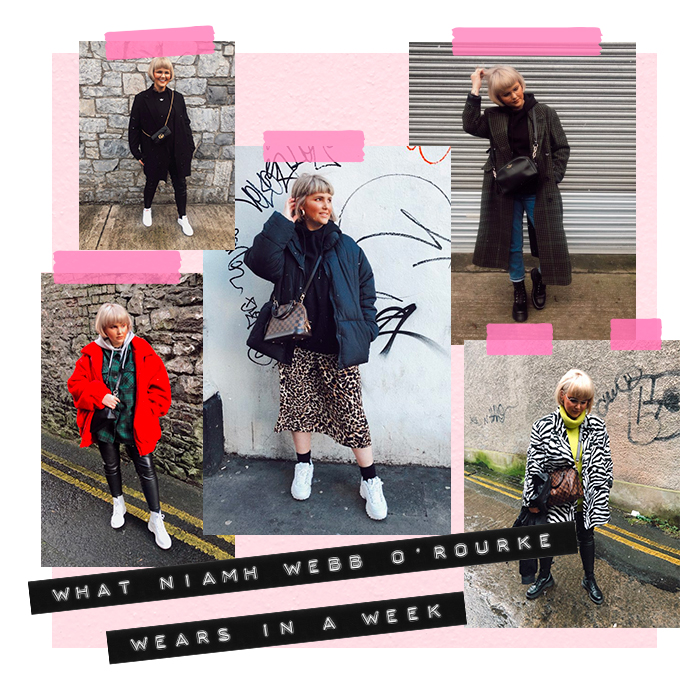 Living your best life always feels so much easier when you're feeling good in yourself are we right? Locking down a foolproof #OOTD for your working week can help. We caught up with babe Niamh Webb to take us through what she wears in a week. Your week in outfits inspiration starts right here.
What Niamh Webb Wears In A Week
Day 1 // Monday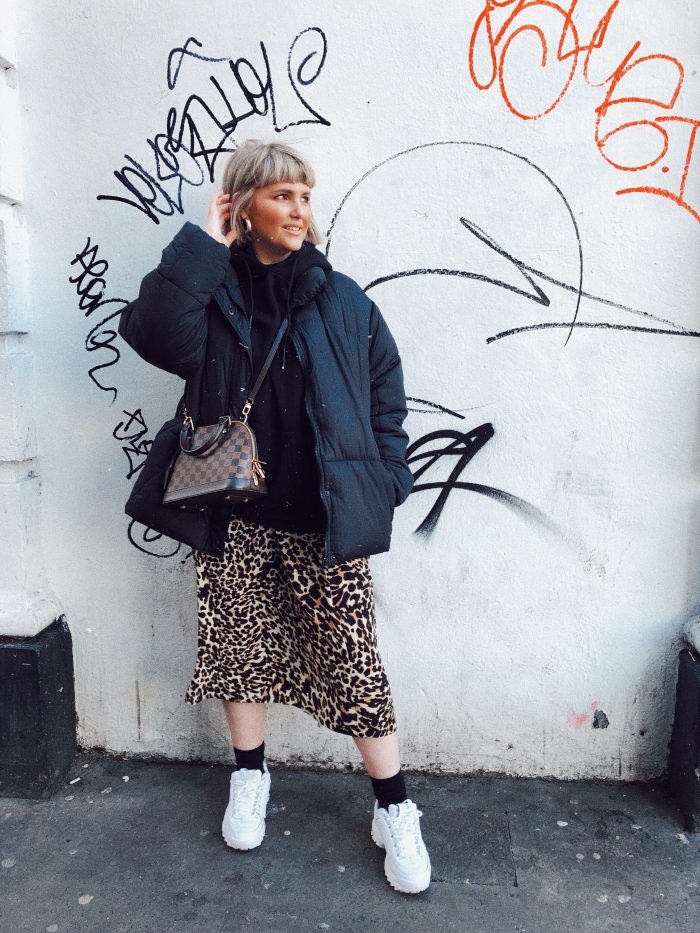 Monday is always the day I am either put together completely or else look like I have just rolled out of bed. But I can't be the only one who is like that, can I? my trusty reliable leopard print skirt is the perfect piece to pull any look together, so while that is completely glam the rest of me is full of comfort for a busy Monday back to work. I am never too far away from my Fila trainers so this look is me to a T.
Shop Niamh's look:
Day 2 // Tuesday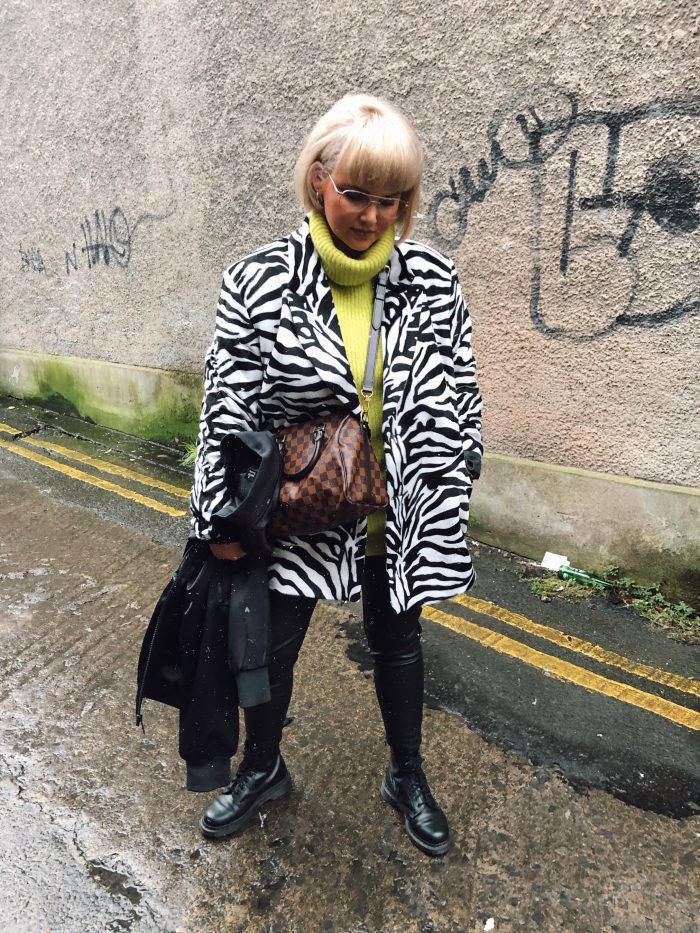 During the week, I do tend to jazz up my looks and this zebra print blazer is the definition of that. Neon and monochrome are two huge trends this season so pairing them together is just the ideal combination. Keeping everything else simple to let the top half of the outfit do the talking is key to making sure nothing is over the top.
Shop Niamh's look:
Day 3 // Wednesday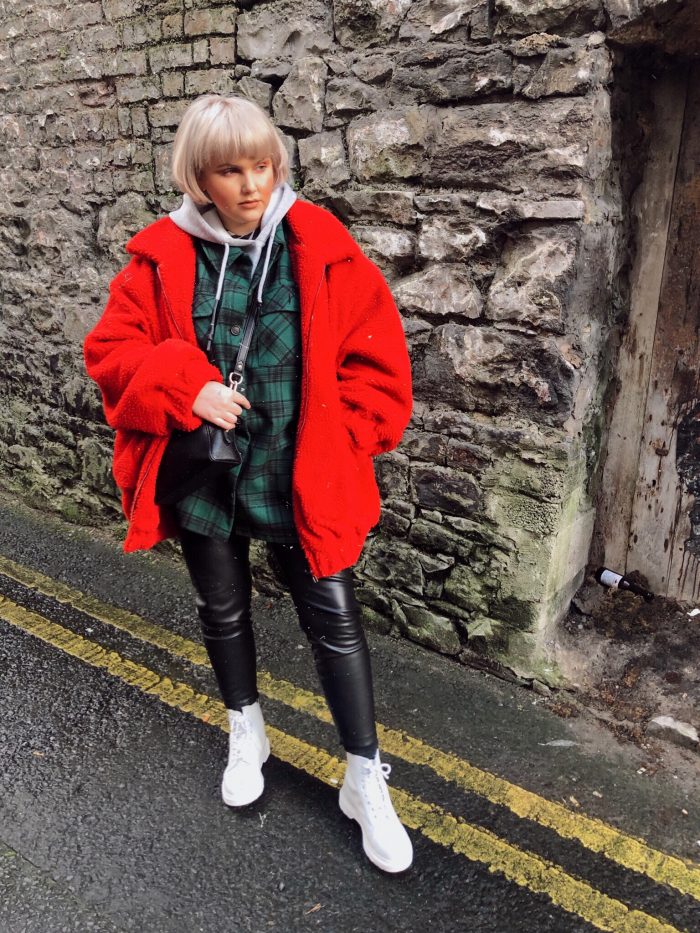 This look is the definition of a hump day outfit where comfort is key. Nothing is worse than the midweek working hump so being comfortable while sitting at my desk all day is a must. I literally have this borg jacket in a few different colours because it is the comfiest thing I own. Pairing it with an oversized shirt and hoodie create a very street style-esque look. Nothing else would complete this look like my white Dr.Martens – which may also be the greatest pair of shoes I own, I have to say.
Shop Niamh's look:
Day 4 // Thursday
Thursdays always tend to be a day on the run for me with work so being stylish and professional with a hint of comfort is a must. A pair of mom jeans and Docs are always my go to, and throwing a well-cut oversized jacket just adds some edge to the look. Simple colour tones to keep it a low key but effortlessly cool look.
Shop Niamh's look:
Day 5 // Friday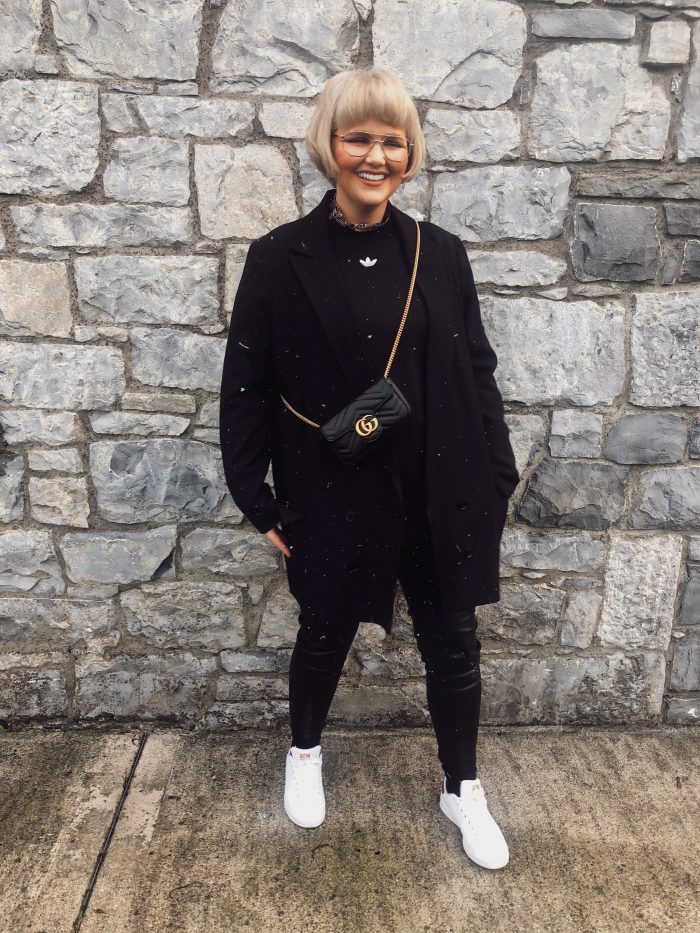 TGIF is always my Friday motto – am I right? Preparing for a fun weekend ahead is always key to my Friday looks. Today I'm keeping things very much sports luxe whilst adding a professional edge is a must for me.
Shop Niamh's look:
Wanna see more from Niamh? Keep up with here