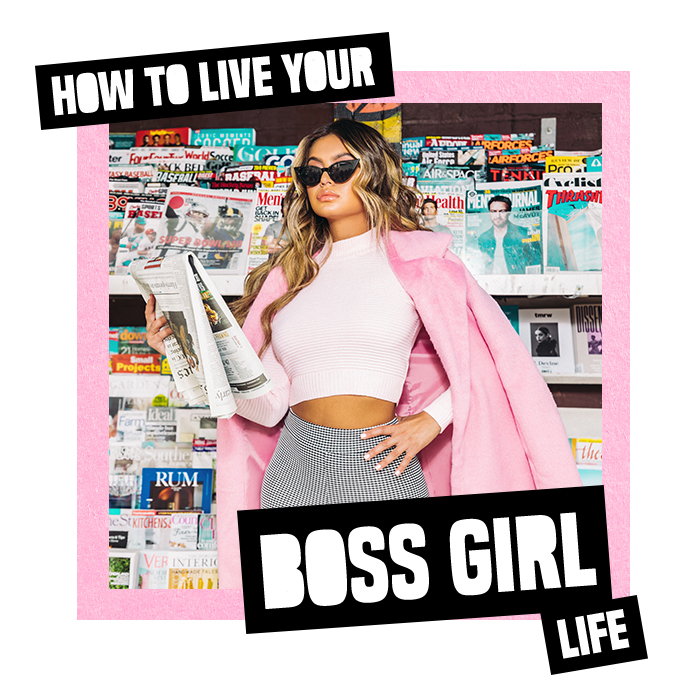 Hey you, need a little Boss girl motivation?
We're all about GIRL POWER here at PLT, but we know it's not always easy.
Dealing with body shaming, gender inequality, BOYS and social media is just a brief introduction to all the sh*t girls are enduring.
The last thing you need is to deal with the mean girl at work or school. Regina George is so 2000 and late.
How To Live Your Boss Girl Life
Here's our guide on how to boss your work life as a classy and mature chick!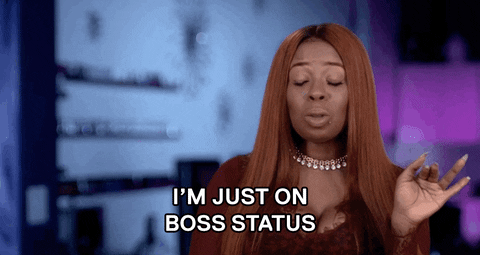 How To Live Your Boss Girl Life
#1 Speak Up
It's important to define what you want to achieve and what you will and won't accept.
It's easy to fall into the trap of being passive-aggressive when things aren't going your way.
However, the best way around this is to really think about what you are wanting to achieve and then express it clearly and calmy. Showing real maturity.
Being intimidated or worried about this is natural but it's only when you're out of your comfort zone that you really grow in confidence. Plus you'll feel so much better if you air out what you really think.
Obviously, this needs to be work-related. Don't tell your boss you hate her frumpy dress and she needs to get on PLT. Chill girl.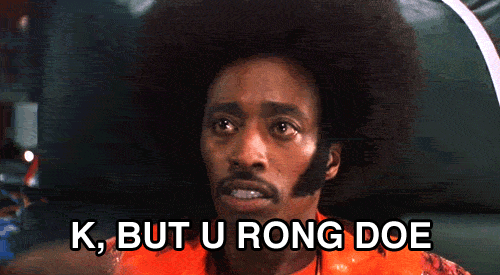 #2 Dress To Impress
There's no denying that when we look good we feel good.
Make sure you put in the effort to dress in a way you feel comfortable but powerful.
We all have days when we want to put on something huge that covers us up so that we can hide at our desk.
But it's important to make an effort and trust us you will feel so much better for it.
Go slay.
Just don't wear the dress below. Say that in your own head, not with your clothes.
#3 Respect & Lift Up
Everyone is in the daily struggle.
You don't know what someone is going through behind the scenes and even though some people you may not immediately warm too doesn't mean you should disregard them.
A boss girl will ensure everyone feels welcome, included and take an interest in them.
You don't need to trample on anyone else to get to where to you're going. There's space for everyone at the top if you work hard enough.
Kindness and consideration are qualities that speak for themselves.
Be better and do better.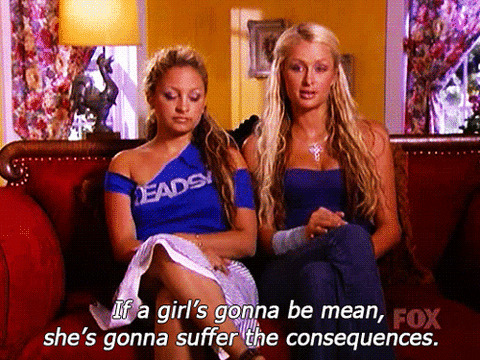 #4 Future Focus
It's easy to fall into a trap of being stuck in our cycle of failures and not achieving what we should have achieved.
We are in competition with no one but ourselves.
Remind yourself that in good time you will achieve what you need to but make sure you set achievable and realistic goals to help you get there.
Letting go of that baggage will help you remain in the present and focus on what you need to. Whether it's that promotion, pay rise, new job or anything else.
#5 Get Balanced
It's easy to get caught up working hard to achieve your dreams but don't neglect other areas of your life.
Nurture your relationships and take part in experiences that will shape you and help you grow.
This balance will make you happier and perform better at work. As well as making you more well rounded and interesting.
Remember, a boss girl can have it all. 
A short guide on how to balance below: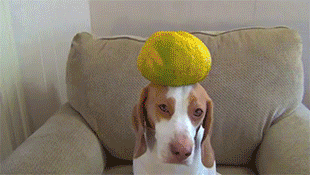 #6 Be You
Don't confuse being a boss-girl for being a robot.
A confident person will be honest, upfront and share their vulnerabilities and understand their flaws, as well as focusing on their strengths.
You don't have to have control over everything and you'll make mistakes like everyone does.
The important thing about being a boss is how you deal with them. Own up, rectify them and move on and learn the lesson. That's the real boss way.
Go forth and boss up your life! We know you'll smash it.
x