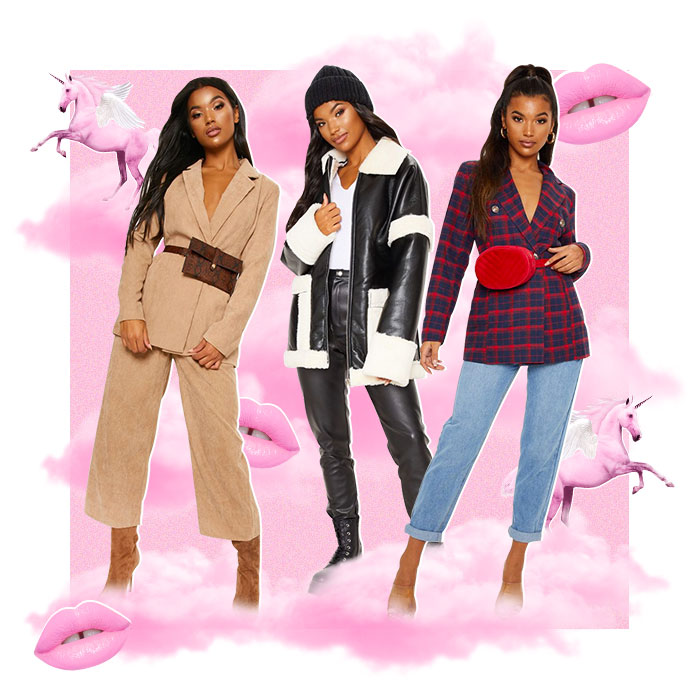 With Winter approaching, PLT staff are massively stocking up on the winter warmers! From deluxe knitwear to the chunkiest of chunky boots, we are all about getting WRAPPED UP!
What PLT Staff Are Buying This Week
Below we have broken down the ultimate pieces all the PLT Doll's are fighting for. The theme is winter warmers – it is getting hella cold and we need to keep looking cool yet cozy.
Black Faux Fur Trim Oversized Jacket
A leather jacket is the total classic and NEVER going to get old.
The perfect jacket for this winter jacket as it will keep you warm with the fur lining and keep totally on trend with the leather look!
Keeping your night out looks dressy and yet not being freezing can be tough.
Suits and jumpsuits are the PERFECT way to get away with this! Keep looking killer and glam this winter with all of our PLT Suit's.
Black Patent Chunky Cleated Boot
The ultimate go-to shoe of the Winter season – the staple black boot.
These boots are unreal with all outfits! You can dress them up or down and they even give you a few extra inches!
Throughout the winter period, everyone tends to lean towards darker colours.
The perfect way to add colour to your winter look is with a statement scarf and us PLT girls are totally vibing on Autumn fave, Mustard at the moment.