As the May bank holiday approaches, we're dreaming of good times, fun times and long weekend.
Get ready for it with our must-do bank holiday hit list.
Whether you're spending it with the fam or friends, this list is sure to help you celebrate and enjoy the relief of a three-day weekend with ease.
Get inspired with our roundup of what to do this bank holiday, whatever the social group of choice you're hanging with.
If you're spending it with friends: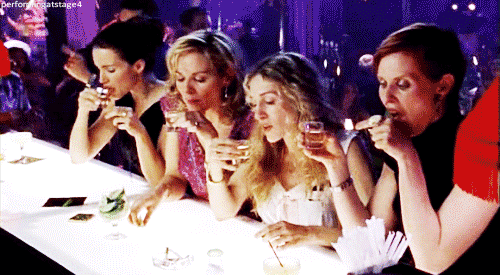 Day: Prosecco Picnic.
Pack all picnic essentials and plenty of prosecco. Get all the squad together and head down to your local park for a cheap and cheerful day.
Keep the tone chilled with the tunes playing or amp up the fun and play a drunken game of rounders.
Night: Rooftop Party.
It's not officially a bank holiday till you've spent an evening getting boozy on a rooftop bar – shades on and cocktail in hand.
If you're on a budget go for one cocktail and don't forget to get a picture of you with the sparkling skyline in the background.
If you're spending it with bae:
Day: Romantic day trip.
Take a break from your modern relationship and keep things traditionally romantic.
Whether you want to go for a punt tour along the Cambridge river, for a coastal walk in Dorset or a boat trip in the Lake District, keep romance the theme.
Night: Dinner date.
Being in a relationship you're obviously no stranger to going for a meal with bae.
Switch things up and go to that new fancy restaurant everyone is going on about. Go that extra mile, visit a new city and spend the night there.
If you're spending it with the fam:
Day: Beach day.
Get ready to bask in the British heat. The bank holiday heat is perfect for a last minute trip to the seaside with your fam.
Whether you're looking for a secluded spot or a busy beach, do your research to find the perfect stretch of sand for you
Night: Game night.
Get all your family together at yours for a good old-fashioned game night. From Articulate to Pictionary and Charades, there are plenty of games to keep you occupied all night.
Go all out and get into character to host a murder mystery night.