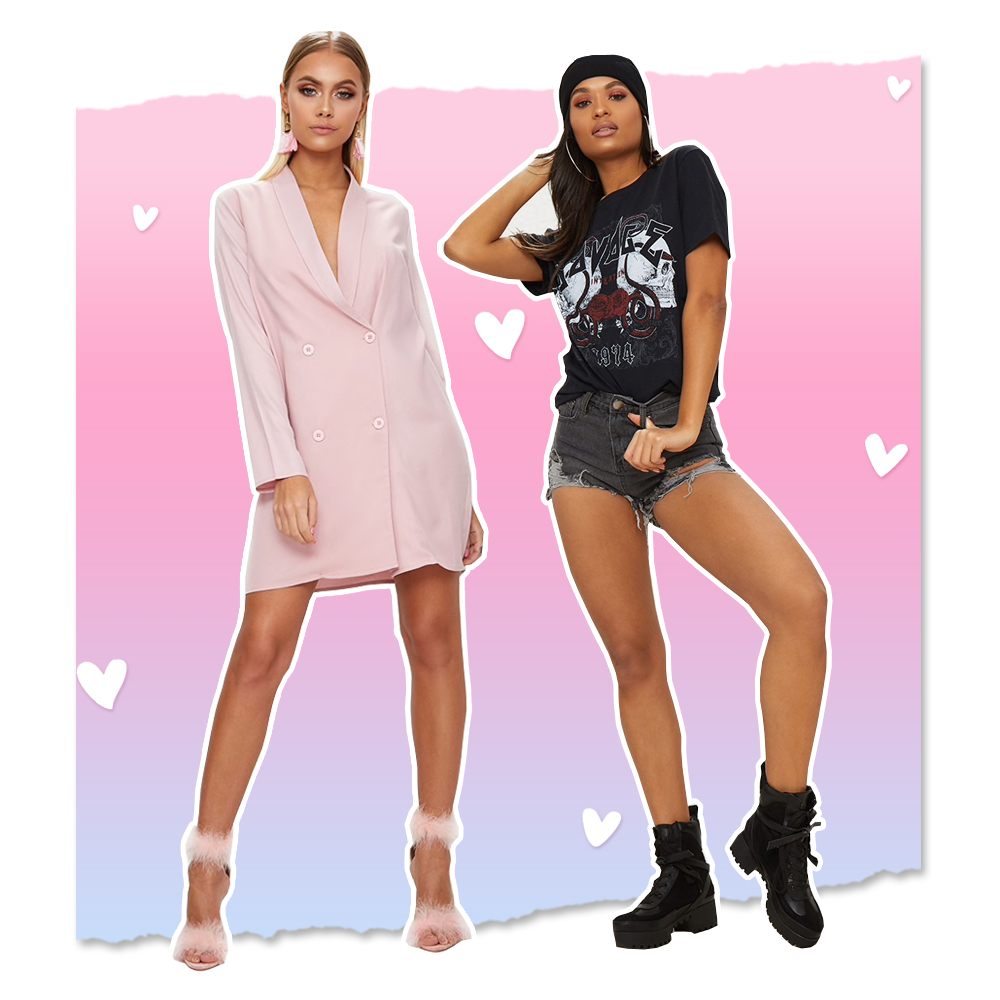 So your crush dropped into your DM's and you're totally syked that they've asked you on a date. As if a first date with a new bae isn't stressful enough, you then get the drama of sourcing a killer outfit to make sure you're dressed to impress on every possible occasion. So we are here to ditch those woes and dish out some major inspo to take your date day/night confidence up a notch.
What To Wear On A First Date
First impressions count so let's make yours 10/10. Here's our roundup of what to wear on a first date.
#1 Causal Meal
Food and a new bae? We ain't talking anything fancy here so I would stick to the good old 'Jeans and a nice top' combo. A simple bodysuit, jeans and heels is both flattering and practical and requires little effort at all. We're thinking ripped detail jeans, with a white bodysuit (to show of your tan OBV) and simple strap heels that you won't fall head over heels in… Literally.
#2 Outdoor Adventure
There's no better way to show your crush your wild side than to head into the outdoors. Theme park, Dog Walk, Hiking? You name it. This means you can ditch any ideas of alcohol and get to know each other. You gotta show them you still mean business, so a killer outfit is obviously on the cards. Keep it casual with a pair of leggings, a crop top, chunky trainers and a denim jacket. This look is practical and cool AF. It will show them that you don't need to glam to look THIS good.
#3 Coffee Break
Last minute plans to meet up on your lunch break? No bother. A casual slip-on dress does as it says on the tin, slip it on and go. You still wanna impress so why not rock a polka dot dress? This way you can show your sassy side whilst keeping it sweet. This tea dress is the perfect pick, it's feminine, its cute and it's everything you need to drink your caramel latte (with two extra shots) in. To take this look up a level, style it with a baker boy, a biker jacket and ankle boots.
#4 Wine & Dine
This is where you get to be OTT. Remember to keep it classy and don't show off too much skin at these early stages. No plunging neckline or extreme splits, just enough drama to keep them guessing. Nothing screams sophistication more than a blazer dress right? It's the best of both worlds, it's formal and it's flirty. Style it with strappy heels and statement earrings and you'll be ticking all the boxes.
#5 Crowd Pleaser
If you're into the same music as your new date and you're hitting a gig to see your fave band, the possibilities for a fire outfit are endless. Show off your cool side with a pair of denim shorts and a slogan tee, finish the look with ankle boots and big hoops and you have an impressing look without putting in any effort at all.