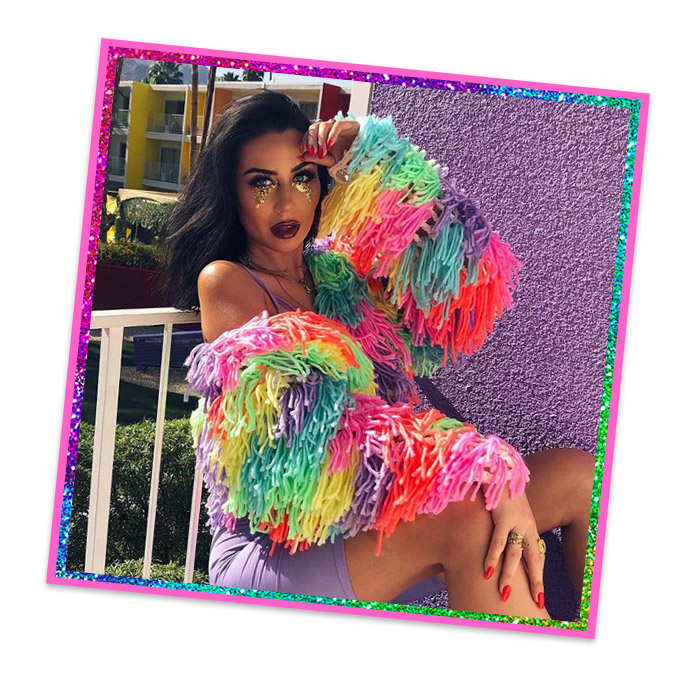 Meet mega British babe and beauty guru CC Clarke.
The self-confessed makeup junkie is the one you should be following on Instagram right now to get your dose of all your beauty and style needs.
Talking Festival Season With CC Clarke
We caught up with her to talk all things festival, how she brings the party and why the bandana is the essential accessory you need for festival season when it comes to mixing up your style.
What's your typical festival style?
My festival style is always something that stands out and doesn't fit in. A cross between glitter fairy and ghetto fabulous, lots of gold, biker boots, a bandana and pop of colour!
Are you more beach, city or field festival?
Can I be all 3 please?! OK, ok if I had to choose I would say city!
Where are we likely to find you hanging out at a festival?
I'll be where the party is at! Where the drinks are at! and where the best company is! Whether that means backstage, at the bar, VIP or even the gals toilets LOL!
What are your must-have festival essentials to take with you to make sure you're always looking best dressed?
Lipstick, a sick statement jacket, killer biker boots, a bodysuit you can style up for day and night, and I've got to smell good with perfume always.
Do you have any beauty/hair hacks to keep you looking fresh even if you're not feeling it?
Wear a bandana – hides the grease after a few too many days of not washing your hair and looks bad ass!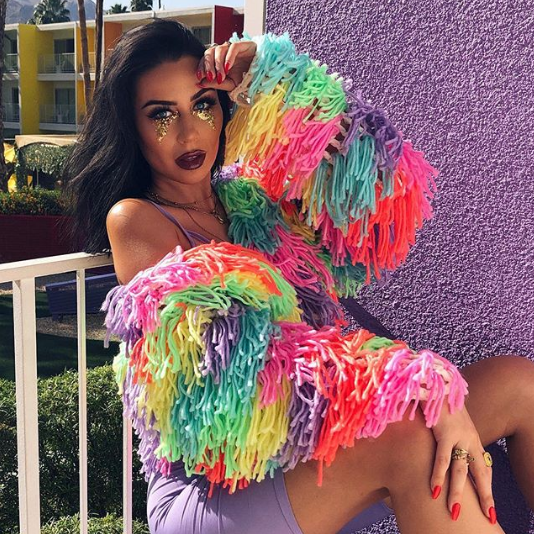 Can you tell us 3 festival do's and 3 festival don'ts?
Do – Take pictures early on (trust me, times goes fast and drinks make things blurry later).
Do – Make new friends when you lose yours. It's so fun!
Do – Glitter yourself up until your heart is content! From your hair and makeup to your outfit.
Don't – Play it safe with your outfits. The time to dress up is now.
Don't – Be afraid to dance like no one is watching.
Don't – Forget a backpack or a cute crossbody that you don't need to hold! It's all about hands-free dancing.
What's your favourite festival accessory to elevate any outfit?
A pair of killer shades. They also help to hide those tired eyes.
What's the one thing you couldn't live without at a festival?
I'm gonna have to say money! Those drinks def don't pay for themselves you know lol.
Best festival hangover cure?
As many Bloody Marys as it takes! They work every time.
What's your dream festival line-up?
Destiny's Child, Drake, Michael Jackson, Jay Z, Prince, Rihanna, Cardi B, Kanye West!