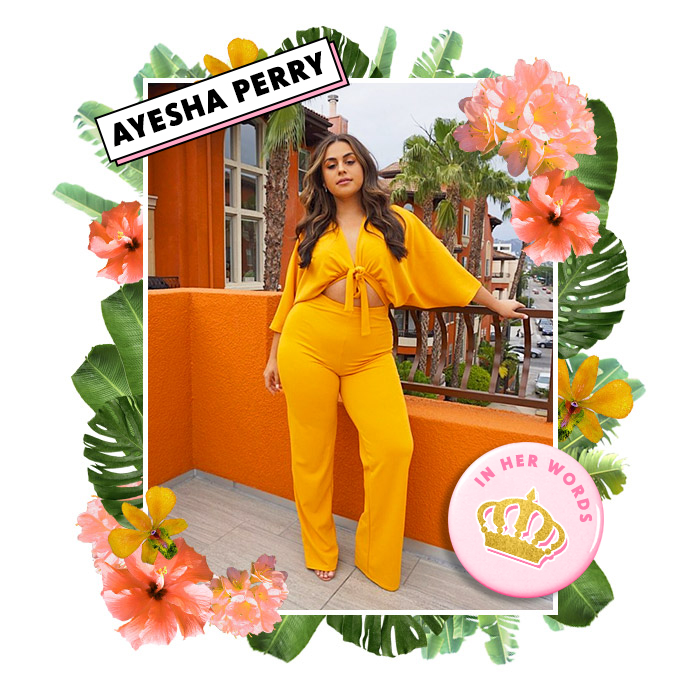 Our girl Ayesha Perry talks all things spring must-haves to get you and your wardrobe clued up with what you should be wearing this season. This model mega babe boasts looking "stylist at any size". Read In Her Words below.
Ayesha Perry Talks Spring/Summer Must-Haves
Ladies, I've partnered up with PrettyLittleThing to bring you my top MUST HAVE styles for this spring and summer. I believe you can look fabulous at any size, so let's make sure summer 2018 is one full of memories in the cutest outfits.
#1 Yellow
For me, yellow screams SUMMER! There are so many cute shades from bright yellow right to a mustard tone, it looks perfect with a bronzed glow on your vacation. You can either add gold statement pieces like earrings, rings and necklaces. You can rock a full jumpsuit like I did to set the tone for summer! Colors that go with yellow – Red, Teal, Gold, White.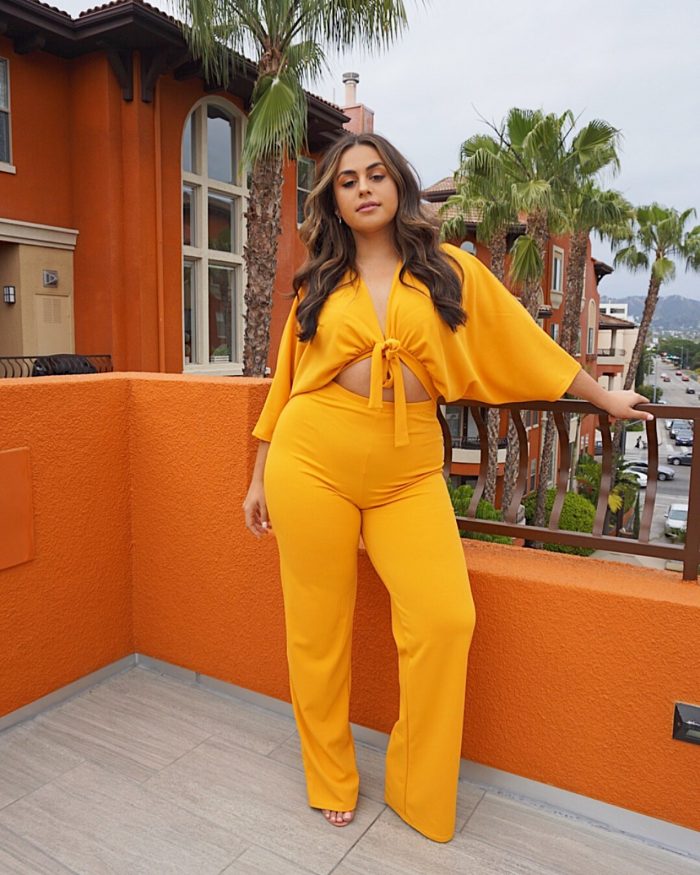 #2 Swimwear
Now this is may seem like an obvious must have, but finding your perfect swimwear isn't as easy as it seems. PrettyLittleThing has the cutest bikinis for all shapes and sizes this summer. I picked this particular two piece because the bottoms are cut perfectly for curvier women. The band is also slightly thicker so it doesn't cut into my hips. The top is also supportive but not too much coverage allowing me to feel sexy and comfortable whilst enjoying some time at the pool.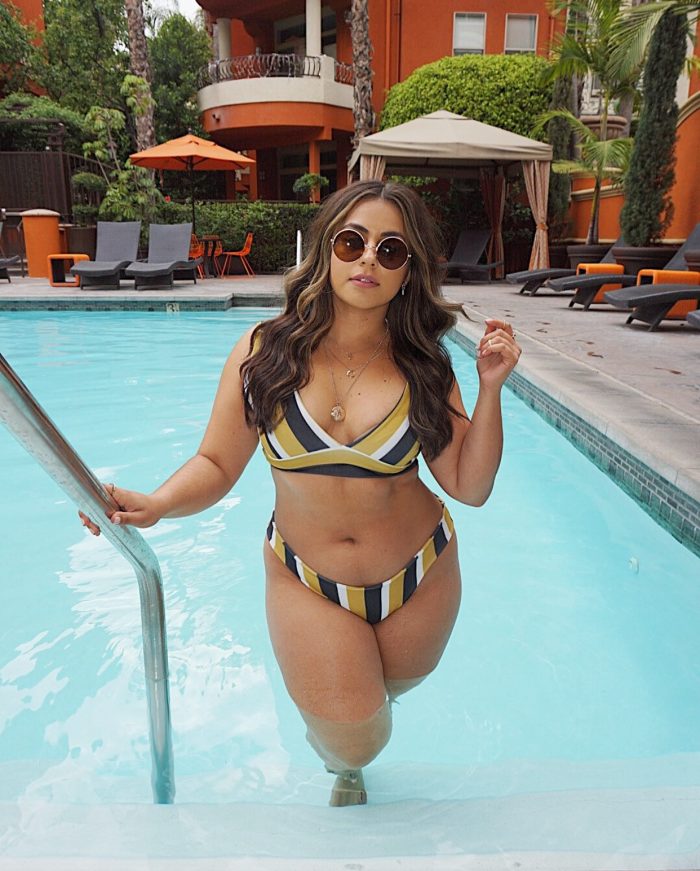 #3 A Statement Dress
Now there are dresses and there are SHOW STOPPERS. Having that dress that has the whole room shook is a must this spring/summer. This dress is mesh, but it has built-in underwear to cover up your lady parts. I believe you don't have to be stick thin to make a statement with your pieces. So let's go for it ladies, let's feel confident and fabulous in that dress you never thought you could wear.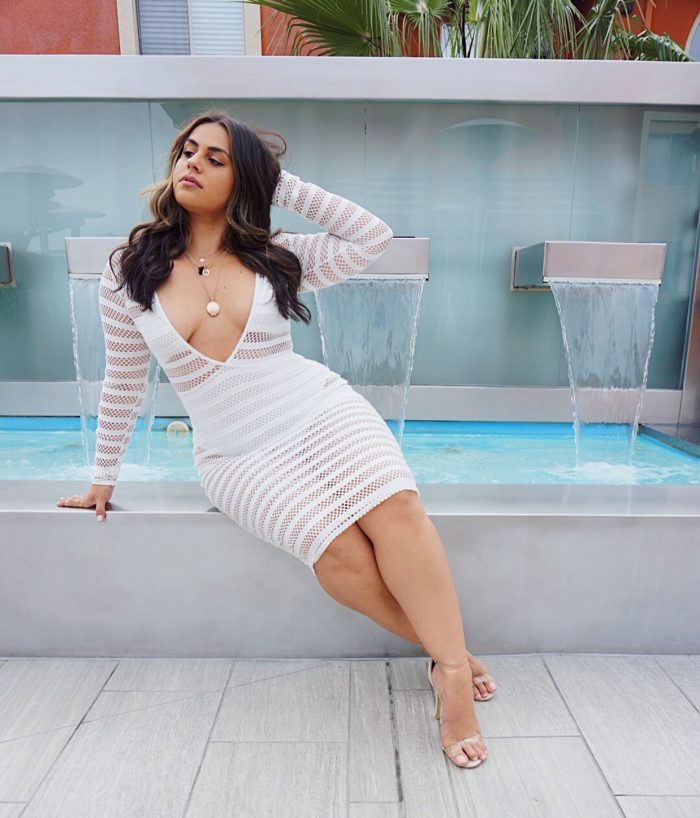 #4 Athleisurewear
For me, traveling is something I love to do during the summer. With my busy schedule, I'm always looking for comfortable outfits to wear that I can switch up after the flight and head to meetings etc. This set is not only form fitting, the material is so soft and has a good stretch so it will hug your curves. This outfit is perfect for a flight with some sneakers and a sweater. Once you get to your destination, pop on a pair of heels add some cute accessories and BAM you're ready to go.