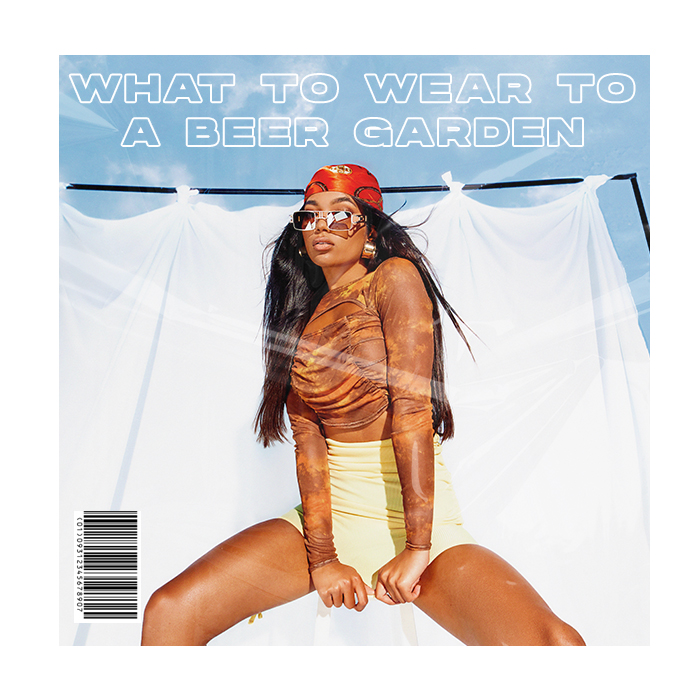 It's official; the announcement has been made, the group chat has no doubt been going off and plans between you and your besties are well and truly on the horizon ahead of the weekend's long anticipated reopening of certain pubs and bars within the UK.
What To Wear To A Beer Garden
With the end of lockdown seemingly in sight, here's our round up of the outfits we're currently loving when it comes to what to wear to a beer garden.
Jeans And A Nice Top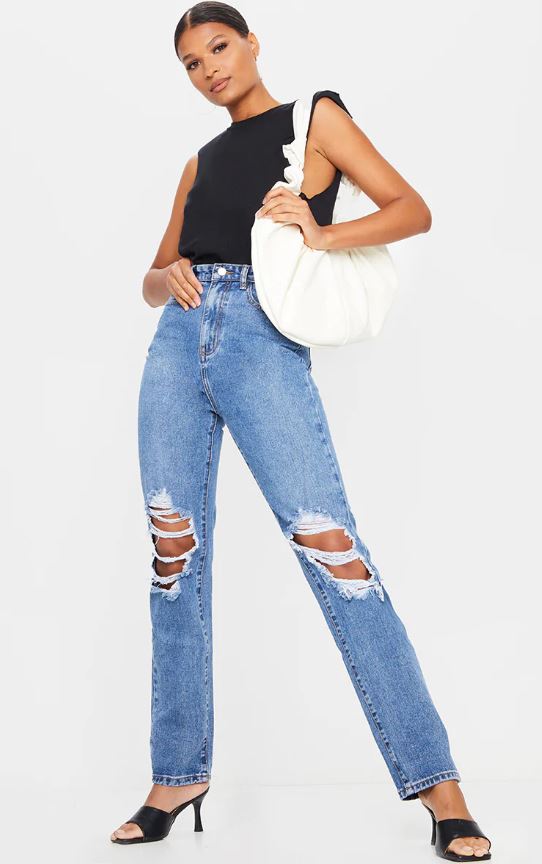 The official go-to outfit to solve all of those "I dont know what to wear" dilemmas, a very worthy beer garden outfit would be none other than the "jeans and a nice top". Look effortlessly cool and like you didn't need to try too hard for the debut back into your social life with this semi simple look of a basic tee tucked into your fave high waisted straight leg jeans. Dress up the 'fit with some premium looking accessories. The slip on mules and leather look semi circle bag are this season's must-have add ons.
Shop the look:
Sunshine Permitting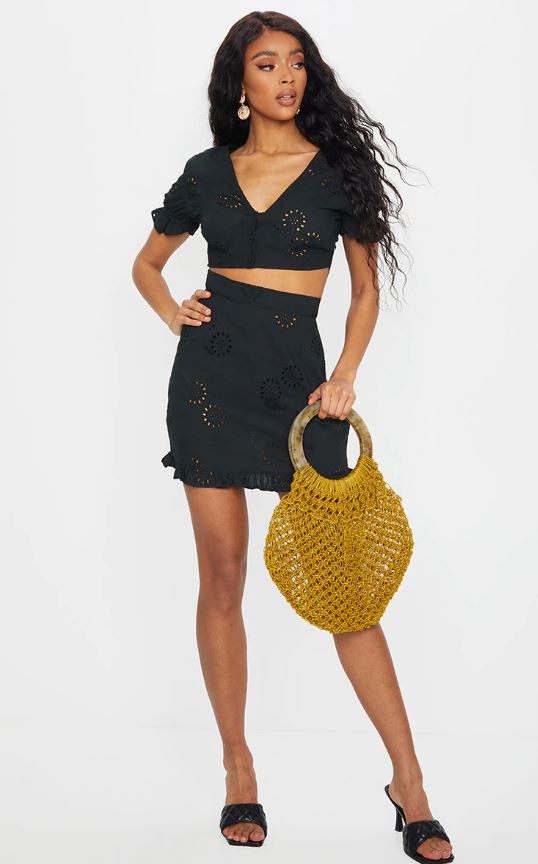 We the know the weather isn't always on our side, especially in England, but with the grand unveiling of certain bars and pubs for us in the UK being in July, you can be fairly sure you're going to get some level of sunshine. That's where the perfect co-ord comes in that you haven't had chance to wear on holiday yet because of said lockdown measures. Team this matching set featuring sweet broderie detailing with a pair of slip on sandals and summer's essential straw bag for a beer garden look that does not belong in the shade.
Shop the look: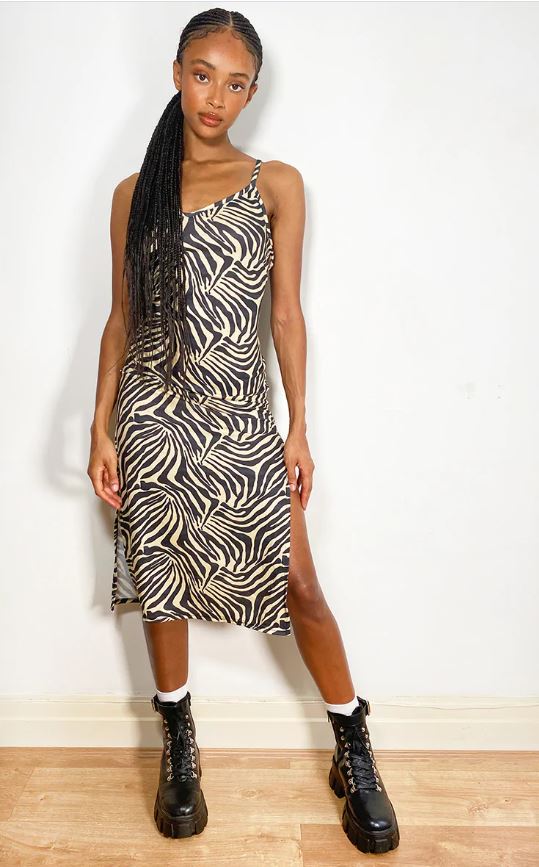 We know, we know you haven't been out anywhere other than to your local supermarket and to take a stroll around the block in so long. So it's safe to say you're probably pretty desperate to wear your best going out dress. If getting all dressed up seems a little premature for you right now, compromise when it comes to what to wear to a beer garden by dressing down a statement slip dress with a pair of chunky platform boots to give your look a more effortless and way cool edge.
Shop the look: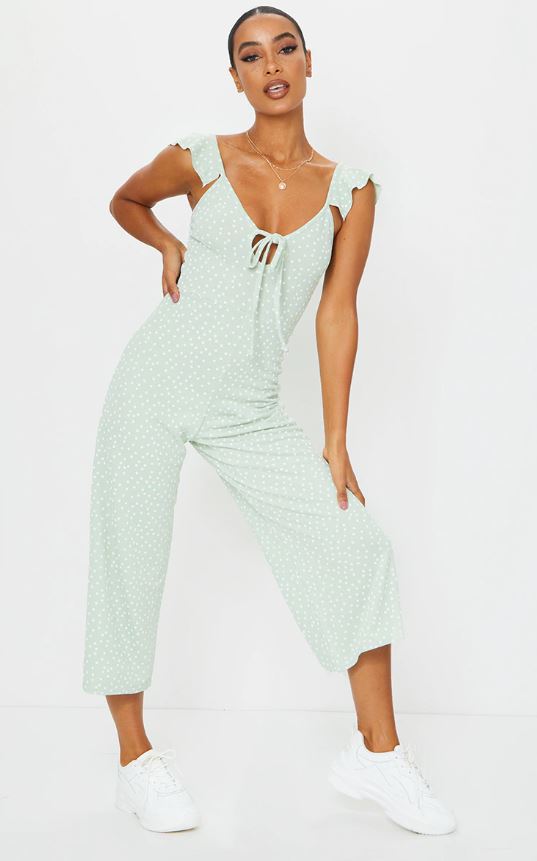 The ultimate beer garden outfit? An effortless all in one of course. Opt for a jumpsuit featuring one of this season's must-have prints to nail the fuss-free, instant outfit you can literally throw on and go. If you're not feeling a strappy sandal right now, pair with your favourite trainers for a low key look that's all kinds of beer garden ready. Finish off this outfit with a lightweight cardigan to keep an extra layer at hand if the weather turns on you.
Shop the look:
Lazy But Still A Lewk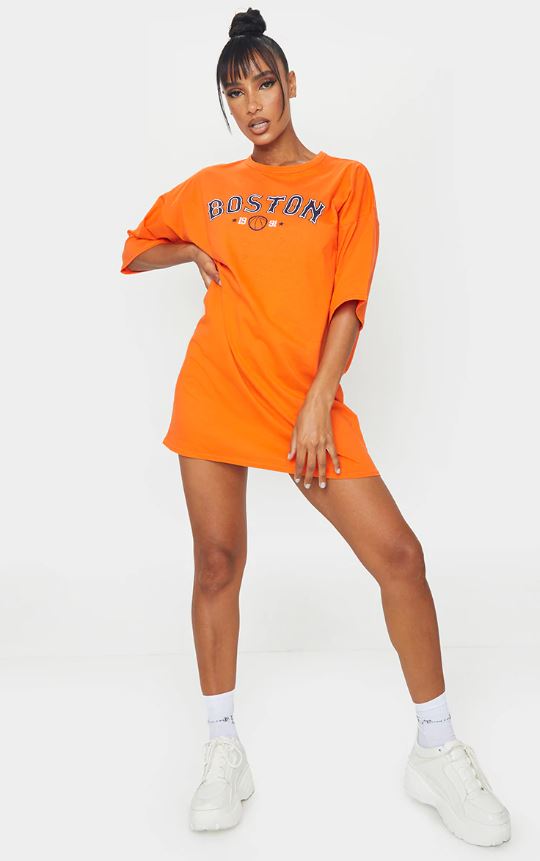 OK, it's official, lockdown has gone on, for what feels like, ever. So if the thought of having to get way dressed up seems super alien to you right now, there is a solution. Keep your beer garden look low key and take the baggy oversized t-shirt you've been chilling in indoors for months "out" out. Team a bold and bright t-shirt dress with your go-to trainers for an easy to wear look you can wear to a beer garden that infuses both comfort and style.
Shop the look: