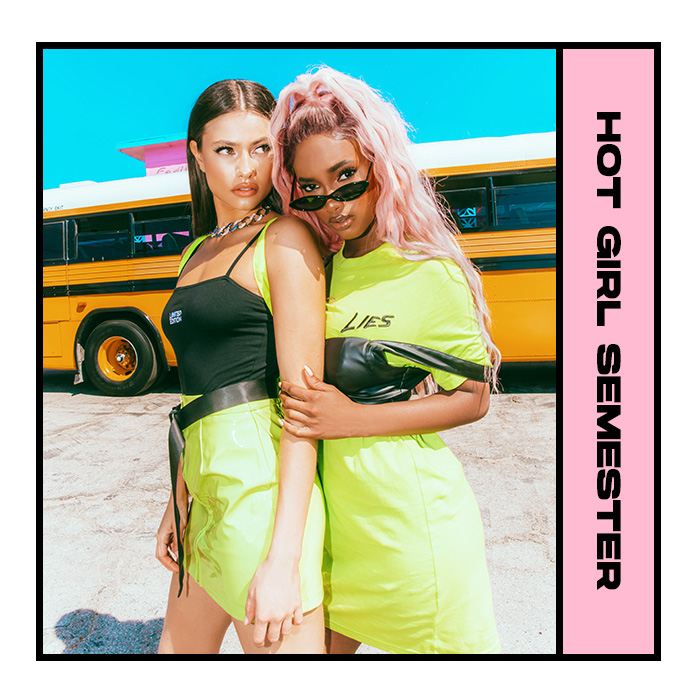 Term time is upon us, so get the low down on how to A-grade your comeback (or arrival!).
Your Guide To A Hot Girl Semester
#1. Level Up
It's easy to think sweats and hoodies are perfect attire for lectures and they pretty much are.
BUT if you're living that Hot Girl life you need to level up the style stakes and turn it out.
Grab a hairbrush and get slick. Stay comfy but cute.
#2. Social Queen
It can be daunting socialising with new people. Remember that everyone is in the same boat.
Smile through the nerves and be as friendly/chatty as you can with everyone.
Confident people radiate Hot Girl vibes.
Become a people magnet and bag some new besties.
#3. O-R-G-A-N-I-S-E
You hear it all the time. But managing your time and schedule is the key to success.
Get yourself into a routine and give yourself enough time to do what you need to start the day off right.
Clear out those scruffy notes from the bottom of your bag and get some cute stationery too.
If you can't manage that at least get yourself a cute pencil case.
#4. Budget Babes
Do NOT blow all your money in the first month.
This is Hot Girl Semester, not Hot Girl 5 Minutes.
#5. Turn It Up
Yes, studying is super important but these are also going to be the most liberating years of your life.
Have fun and enjoy all the new experiences you can.
That's the real HGS life.