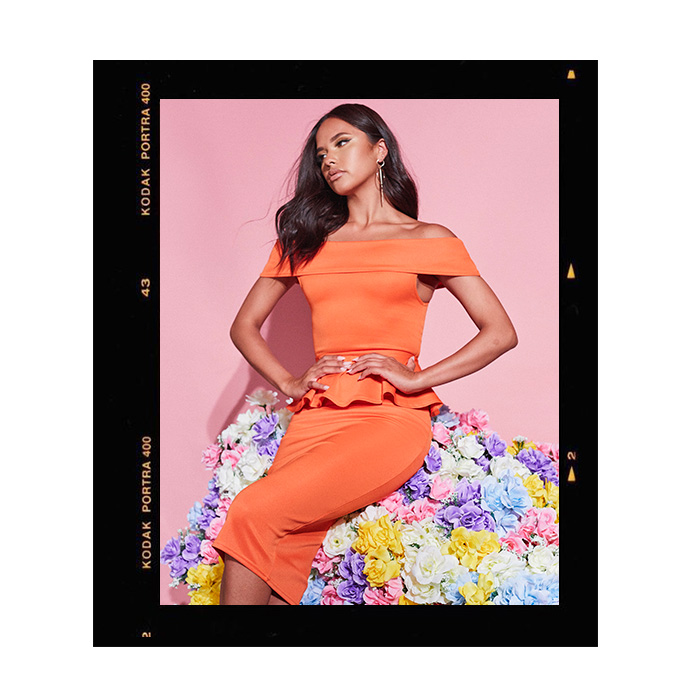 Despite having an overflowing wardrobe and drawers that won't even close shut, the struggle of finding something to wear for a night out is real.
It's like our fave garms decide to look horrendous when we need them to pop off the most, WHY US!?
But girl, we've got you covered.
The Best Going Out Dresses To Buy RN
With no faff trying to pair pieces together, here are our GO TO dresses that are essential for any upcoming nights out.
You're welcome x
A Tassel Moment
Okay, can we just take a minute to appreciate this stunning number? Tassels, backless AND a blazer cut – speechless.
This dress is perfect when you're going out for cocktails with your best girls as it's classy but a lil bad-assy with the open back and tassel hem.
Another porn star martini please Sir!

Wild and Free
MEOW! This satin, leopard print bodycon dress is everything.
Rocking a mini length but paired with the puff, long sleeves makes this such a versatile dress.
Accompany with a strappy black heel and some gold hoops and you'll be rocking jungle chic like no other.
You could even pop on a pair of chunky trainers and a denim jacket for a more casj glam look.

Cold Shoulder Class
Bringing the satin back for this gorgeous stone, one shoulder blazer dress. This work of art is the perfect mixture of classy and cheeky, pairing a blazer sleeve and a satin cut out.
This is ideal for when you're heading out for a meal before hitting the town, it says she's classy but knows how to have fun – y'know?
Be the envy of the room as they wonder how you can pull off such a chic look so effortlessly.
Get it gal!
Oh, she's going OUT out
This final piece really says it all and is spot on for a proper clubbing night out.
Made of faux leather fabric with buckle detailing, this is a sexy and edgy take on the LBD!
With its many cut outs and mini-length, you'll be feeling breezy whilst busting out some serious Queen B realness.

We hope this post inspired you to grab some new pieces for your upcoming nights out. With a bit of something for everyone you'll have a go-to look for any occasion.
Even if you feel a bit tender the following day, at least your Insta pics will be going OFF.
Sip sip Queens x