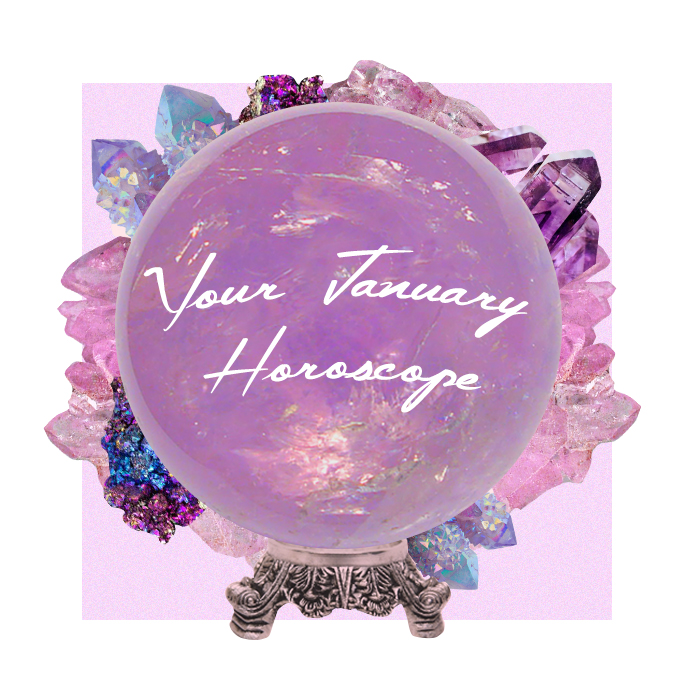 I'm Scarlett Stars, PrettyLittleThing's resident astrologer. I'll be bringing you your monthly horoscopes with a side of star sign-based style advice.
Your January Horoscope
I spend my days demystifying the behaviour of the cosmos for a relatable, fun and shoppable take on the month ahead. Ready to check out your January scopes? Let's go.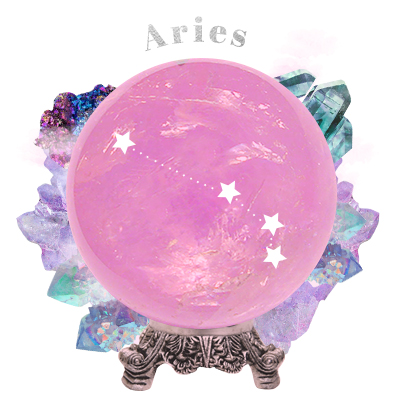 Aries
True to you ahead of the game nature this month is no different particularly when lightning strikes your personal style encouraging you to shimmy out in a new look. Your freedom of expression is important to you right now this arrives hand in hand with an urge to break away from situations and people who have stifled your individuality. If they can't handle the shine from your light, it's time to say goodnight. Your epiphany happens almost overnight. Eureka!
However, in paradox to your free spirit, the opposite can be said for your vocation. You like to adhere to your reputation as the zodiac's number one, however, hierarchy and bureaucracy at work are teaching you valuable lessons. You can't always be top of the food chain! Your rebellious energy this month means you're likely to contest any rules instilled on you by the authorities, they won't fence this audacious ram in!
Love and flirtations of the physical kind are set to strengthen as Venus planet of attraction transits from your sexy zone into your philosophical zone. Your crush might have some brains as well as the goodies.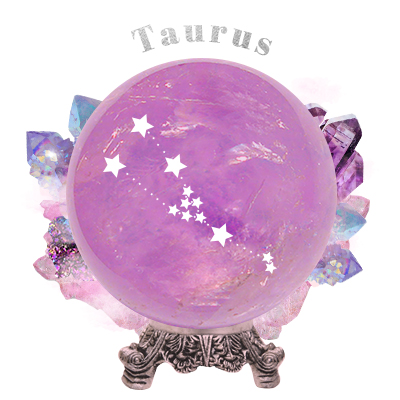 Taurus
Enchanting others is the Taureans message of the month, go team Taurus! You have the rep as the most sensual sign of the zodiac, this is personified to the max by your ruling planet Venus entering the 8th house. You're basically sex on legs, so you better dress the part.
You're embodied by the cosmic bull who much like you enjoys serene settings and this combined with a busy travel zone could ignite your interest in faraway lands. If you can't break away right now, it's a good time to be scheming up the next vaycay.
With a partial solar eclipse blanketing the sky on the 6th January in your higher mind zone, this encourages you to add another string to your bow, it's a good time to take a much-loved passion or interest to the next level. Hey, remember books? Those things people used to read before computers? A good old-fashioned novel is another way to feed your intellect this month.
Towards the end of Jan, you could find yourself dwelling on a conversational faux par, after rewinding your words and replaying them a few times you'll see what you said wasn't that bad. No more nasties.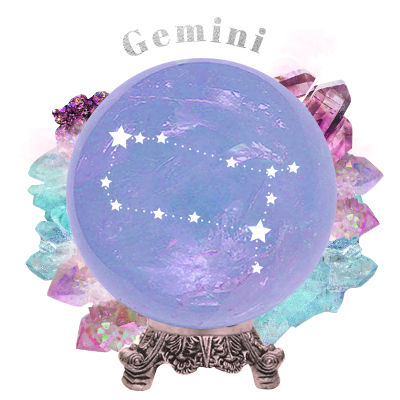 Gemini
Someone's going gaga for the zodiacs social queen bae, you're giving someone a serious case of the green-eyed monster, better be careful who's pics you're liking as what may seem as playful to you could see you having to contest your innocence. But don't worry you can charm your way out of any sticky convos with your sharp wit. If someone is feeling mugged off just tell them what they want to hear, if not the alternative might be to opt in for some amateur dramatics. As the Sun lights, up your 8th house of transformation, your gaze turns to working a new badass look, for Gemini aka the tea spilling twins the key mantra this year is release and reinvention, it's time to switch things up with a wardrobe overhaul, out with the old and in with the new.
It's a double whammy as cleaning out your closet applies to your state of mind also, instead of having more issues than vouge it's time to put to bed a few annoyances. Watch out though as this clearing could have some skeletons jumping out too. This wiping of the slate is thanks to the lunar eclipse on the 21st Jan, with it she brings a new phase in finances and opens doors on new sources of income. Bitch better have my money!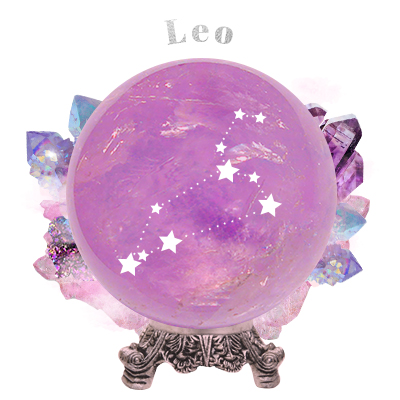 Leo
The health zone in your chart is highlighted positively this month when the solar eclipse on the 6th Jan blankets the sky some cycles end for the better. So, previously you may have had all the gear and no idea when it comes to your workouts, but the planets are saying it's a good time to focus on a fitness regime that actually works for you.
Good times are in store as extravagant Jupiter gate-crashes your 5th house of sexual affairs, catching feels, creativity and all things theatrical. You are the queen of the celestial jungle and it's your time to step up to your role and play the part you were born to play. Toss caution to the wind and follow your heart, don't be surprised if your love-o-metre hits the jackpot. Maybe this flirty little number will give you the stand out vibes you need.
P.S with all the distracting flirtations on the go make sure you get your creative juices flowing too. Drama aside you're at your most visual and expressive, try to take the time to direct your gaze to a fulfilling artistic pursuit over January.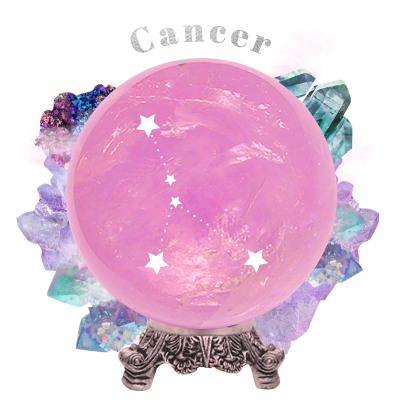 Cancer
Sidestepping into January isn't an option for everyone's favourite ocean crustacean, instead, it's time to face the new year head-on, which doesn't come naturally to the cosmic crab (crabs walk sideways duh). With sudden change enthusiast Uranus monopolising your work zone you'll need to remain on your toes this month, don't get caught flat-footed, hey maybe these killer heels will help with that.
The lunations are lighting up your relationship houses, things are getting lit, literally! Firstly, the relationship you have with yourself, personal and physical hang-ups are switched for confidence, acceptance and slay vibes. This transit also leaves negative baggage behind in 2018 where it belongs, giving charismatic Cancer babe a centred start for 2019. Woo!
Single, don't be surprised if a magical new love comes your way over the coming months. Those already cosied up will also benefit with existing relationships succumbing to a long-term commitment injection. That said, coupled with the wrong bae and the effects of destructive Pluto in your house of partnership will propel you into going solo. Whatever your sitch its set for a changeup. All love changes are for the greater good!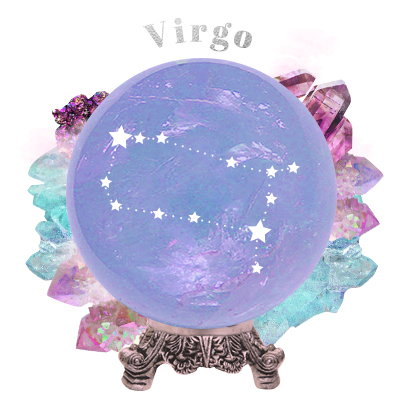 Virgo
The horoscope wheel's most hardworking honey is centred around the hive as Venus and Jupiter transit your home zone this January. Virgo, you are going all domestic goddess this month, your dwelling is like your sanctuary and it needs to look perfect. For an optimum lounge look maybe try this.
When you're not busy preening your pad you're Netflix and chilling in your own space. Expansive Jupiter encourages a move or major suping-up of your four walls at some point this coming year. This transit also highlights your relations and checking in with the fam over Jan is a high priority.
With ruling planet Mercury transiting your 6th house between the 6th to 21st January, your sharp as a tac mind lends itself to your work. Your conversing skills are on point, and people are picking up what you're putting down. It's a good time to communicate, through verbal and written media, and of course in modern terms, someone's getting hella likes.
That said, try not to move with the heard and keep away from idle watering hole gossip during your peak communication period, particularly at work. Even if that tea is super-hot resist the sipping urge at all costs or it might just come back to burn ya.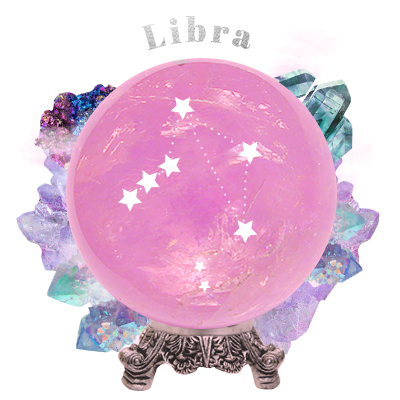 Libra
Romantical Libra is hit by a wave of nostalgia this month, as old and possibly forgotten friends are set to resurface. A blast from the past is likely, as the stars line up for an unexpected reunion with a childhood squad member. While riding this wistful wave you might just feel inspired to sift through old pics and reminisce. But do be sure to cover your cyberstalking tracks as watery Neptune opposite your secret zone could leave you a bit forgetful.
Libra, when you checked out during the Christmas wind down did you check back in? If not maybe just check these out instead. Now being an air sign babe, you're a thinker and usually, you have lots of brain waves to offer. With your chart currently out of balance and looking pretty bare in the career zone, the planets are encouraging you to concentrate on the home, the fam, your roots and your fitness this January. Career gal can come later, in fact, the lunar eclipse on the 21st Jan marks a new cycle in your 9 to 5. This lunation lights your path and steers you into new job goals.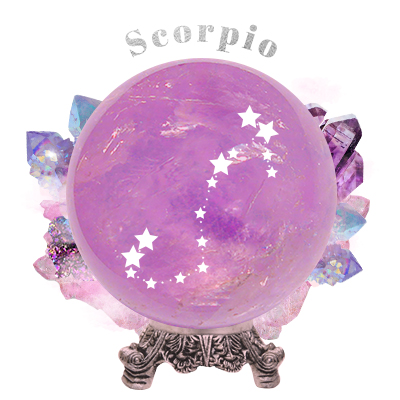 Scorpio
Scorpio you fierce zodiac chick, you're persuasive at the best of times but this month it's off the chain, this is thanks to Pluto your powerful and sometimes scary ruler, hanging in the house that rules your chat. You can pretty much convince anyone to do anything, well up until the 20th January that is when the Sun distances itself from Pluto.
There are also positive links to your local community, staying near your end is prosperous, but first, you need to uncover what you have been missing right on your doorstep. A hot neighbour, a new hang out, a local meet up group, whatever it is as the horoscope wheel's hottest detective you should be able to work it out.
And talking of workouts – been thinking of trying out a new gym craze? January is the month for unexpected, out of your comfort zone fitness techniques, but thanks to the positive energy of assertive Mars this could work for you. With energy for days why not get sweaty in these.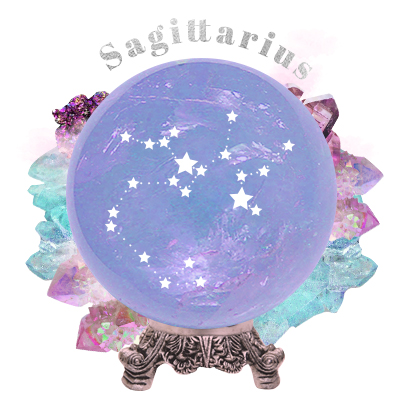 Sagittarius
For most, January is traditionally a time for hibernating, only the true party girls are shimmying their way into the new year. There is no surprise that you, Sagittarius, are leading the conga line into 2019 and dutifully keeping your crown as the reigning party babe thanks to sudden Uranus and action orientated Mars kicking up a storm in your 5th house of fun times. The impromptu nights out are always the best, the stars are aligning with encouraging party invitations.
The solar eclipse blankets the sky come the 6th January and energises your finances, authoritative Saturn residing by your Sun in your cash zone brings a new-found maturity to the handling of your money. This material girl is learning lessons in the value of her prized possessions. However, the lesson for January is to spend it wisely, there's no need to squirrel it away for a rainy day just yet, as Venus's entry into your 1st house to meet Jupiter shows there are a few big purchases you need to make before tightening your belt.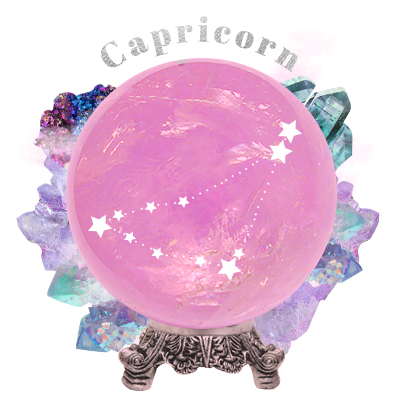 Capricorn
Nobody puts baby in the corner! This month one of your interpersonal relationships is under the spotlight this could be one of your squad, one of the fam, or your crush but someone isn't their usual attentive self and you've got feels for the brush off. This is due to relationship planet Venus entering your hidden zone on the 7th January, luckily the pied off vibe is only temporary, and the natural order of things restores early next month.
Your vitality and energy are ignited by the Sun's rays. It's a month to slay, confidence is increased and it's a new year, new badass you. The Sun encourages you to display your leadership qualities, to break away from the pack and stand out. It is a prosperous time to start new solo projects, think outside the box, follow your non-vanilla thought processes. To radiate and embody this kick-ass presence you have to try these threads.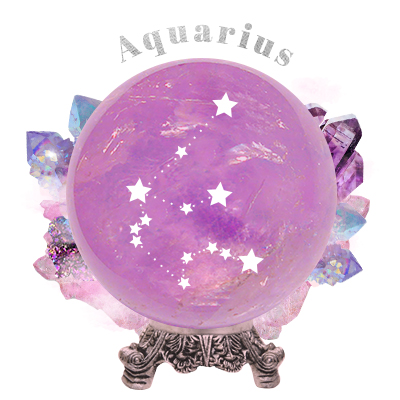 Aquarius
Kick-Ass Aquarius, this month you've got more front than Ginger Spice, this is thanks to ballsy planet Mars hanging around in your house of communication. This new-found BS detector needs to be honed wisely so words aren't thrown away like confetti. Remember, those that have been burned can't be unburned so make sure you direct your energy to the right people. You can use this cut-throat tongue for swift negotiations, it's a good time for pushing for a promotion, fighting your corner and agreeing to contracts, get your timing right and you'll have those on the receiving end eating conversational dust. For optimum girl power, try tackling your pursuits in a killer co-ord.
A partial solar eclipse on the 6th of January marks an important day for reviving hidden or forgotten talents of the artistic kind. Any vacay blues are set to disperse thanks to a kick start from Uranus, also on the 6th January, this brings you back to your Aquarius roots and the ideas machine that you are. The rest of the month sees idea seedlings flowering into brilliance. All in all, it's a positive month for the zodiac's water-bearing babe.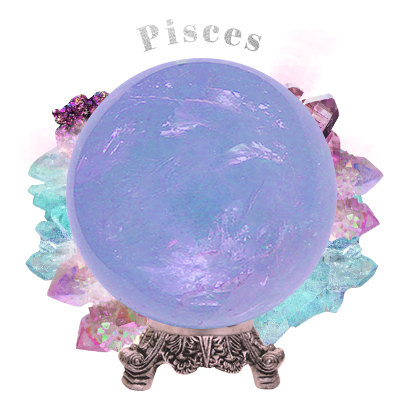 Pisces
The scaliest sign of the zodiac is still spending like its December, and with enthusiastic Mars setting up camp in your house of finance you could feel a gravitational pull towards impulse buys. And did someone say party? You're not ready to hang up your dancing shoes just yet Pisces babe, so maybe get this little number to match.
However, by the 20th January the Sun moves into the elusive 12th house, then you become slippery to catch much like your celestial spirit animal.
With partial solar eclipse illuminating your social horizons zone on the 6th of January, you're propelled to do some social media culling, separating the ride or die from the ride and bye. This sets up some new squad goals, those that no longer fly your flag are replaced with those stepping out in the same direction as you. It's time to find your people!
Your ideas are irresistible and what started out as a big pipe dream may become a career reality as your intellectual property is given the recognition it deserves, ahh it's nice to be appreciated.
Scarlett Stars x
Keep up with Scarlett:
Instagram: @scarlett.stars // Online: scarlettstars.com