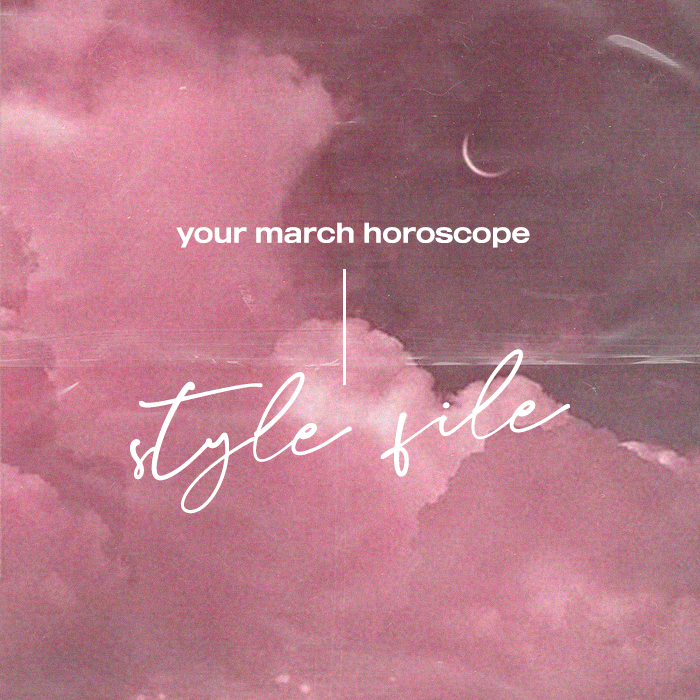 Predictions pending, Pisces!
Your March Horoscope Style File
It's your month Pisces and of course we've got you covered when it comes to all things zodiac.
From celebrities you share your birthday with to must-have looks as based on you star sign traits.
This is the PrettyLittleThing March Style File – Pisces Edition ✨
Pisces Birth Dates
February 19th – March 20th
Celebrities Who Share Your Star
Rihanna. Justin Bieber. Cindy Crawford.
Get The Look
You guessed it, we're taking inspo from Queen Ri Ri and let's face it the outfit options are ENDLESS!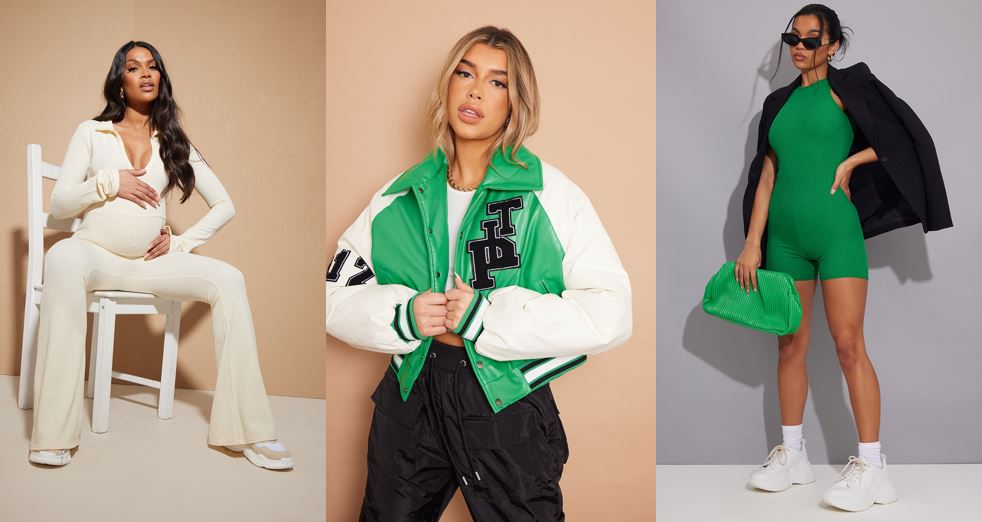 Maternity Stone Rib Collar Detail Flare Leg Jumpsuit
Bright Green Faux Leather Raglan Sleeve Cropped Varsity Bomber Jacket
Green Ribbed Racer Neck Unitard
Let's Talk Traits 
Imaginative. 
You are not afraid of added flair and we are so here for it. Be bold babe.
Whether you're all about styling up what's hot and trending RN or maybe you want to mix it up with one statement piece – you seriously own it every single time. Always.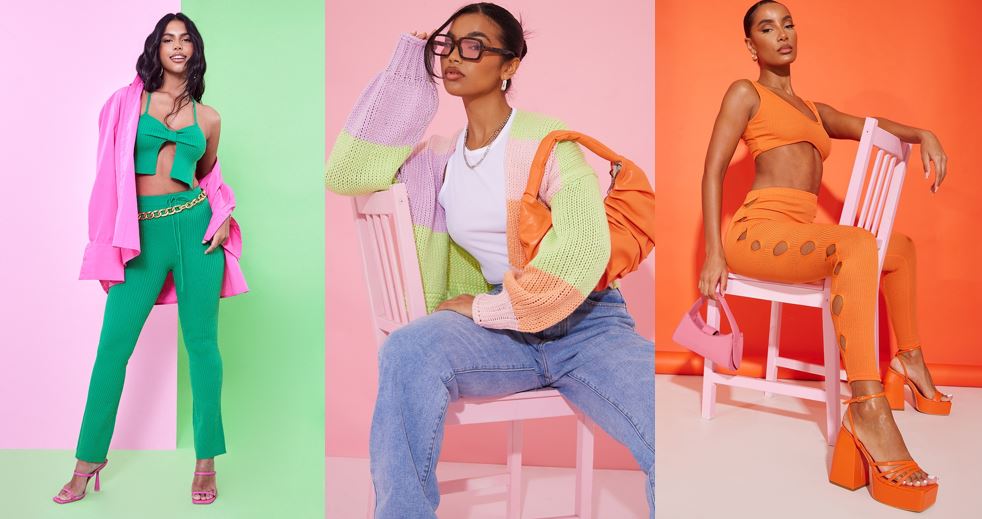 Green Rib Knit Bow Bralet And Trouser Set
Pale Pink Chunky Knit Colour Block Crop Cardigan
Recycled Bright Orange Crinkle Rib Bralet & Recycled Bright Orange Crinkle Rib Cut Out Side Detail Leggings
Romantic.
You are more of a traditional kinda gal when it comes to dating.
Sorry but those you up? texts are simply just not going to cut and rightly so!
No thanks. Effort only please. You know what you're wanting and you're more than worthy of it all.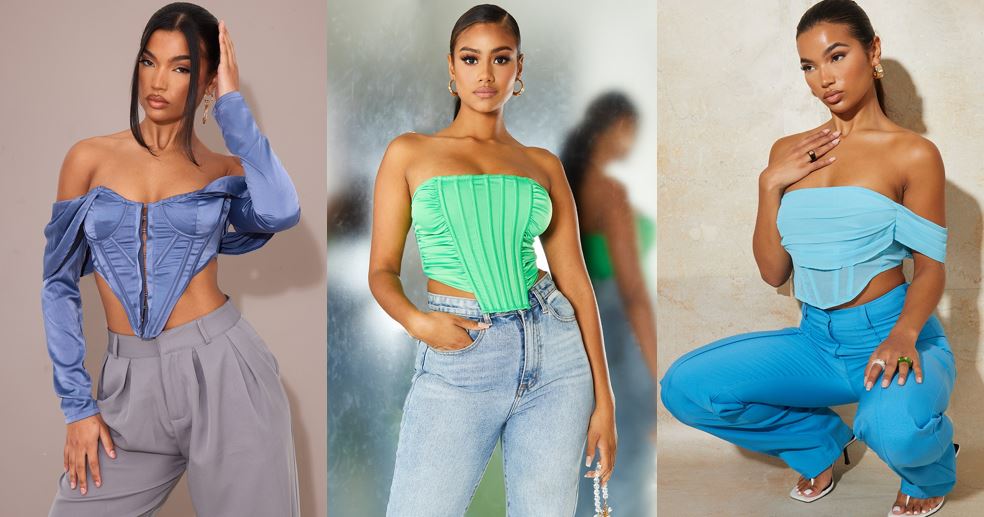 Blue Satin Drape Detail Long Sleeve Hook And Eye Crop Corset
Green Ruched Detail Textured Satin Corset
Baby Blue Chiffon Drape Detail Bardot Corset
Driven.
No matter what the situation, you give your absolute all.
From career to pushing yourself in your personal life, yesss to working on those goals!
Best believe you need a 'fit to suit.
Oversized blazers, laidback loungewear or fresh denim and chunky trainers – such a look.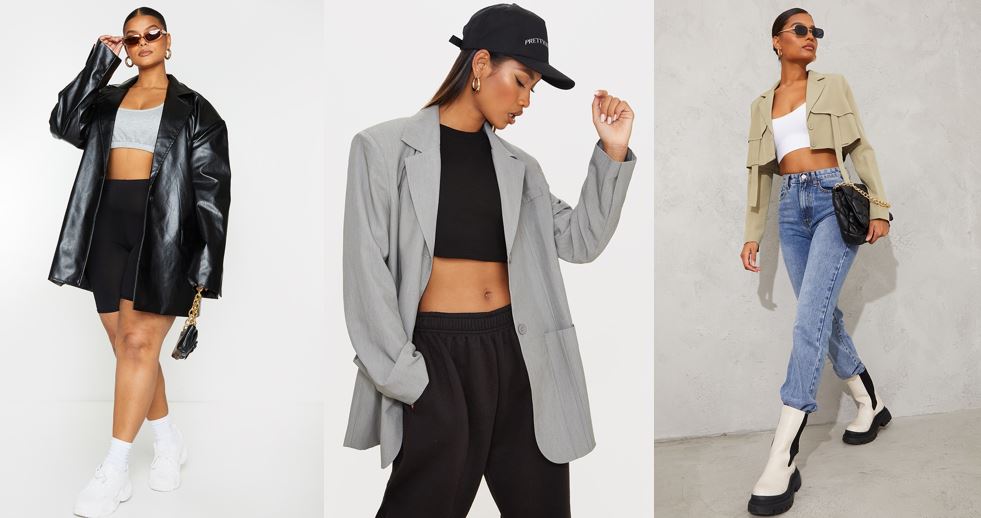 Plus Black Oversized Button PU Blazer
Grey Shoulder Pad Darted Oversized Dad Blazer
Khaki Woven Panel Detail Shoulder Padded Cropped Blazer
How You Celebrating?
Out Out.
Of course you're heading out with the girls to celebrate in style!
Dress up. Show up & show off. This month is alllll about you Pisces.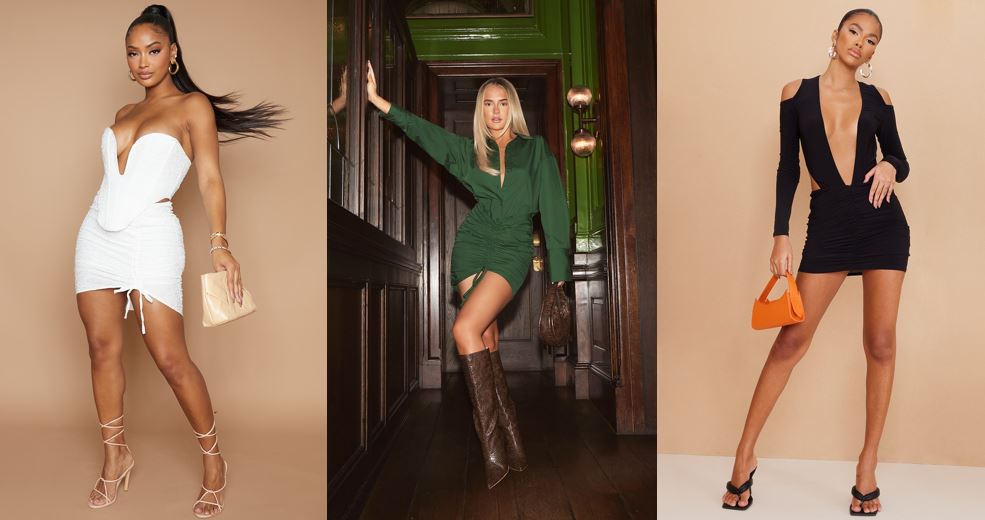 Shape Cream Textured Plunge Corset & Shape Cream Textured Ruched Side Bodycon Skirt
Forest Green Oversized Shirt Ruched Bodycon Dress
Black Slinky Wrap Over Ruched Side Mini Skirt
Your Trend Of The Month
Y2K.
Yes to the nostalgic feel's, take a trip down memory lane with some iconic double denim, dungarees, velour tracksuits, cropped camis and leather jackets.
Choose from cute baby pink and pastel blue, to bright neons and animal prints that are sure to have all eyes on you.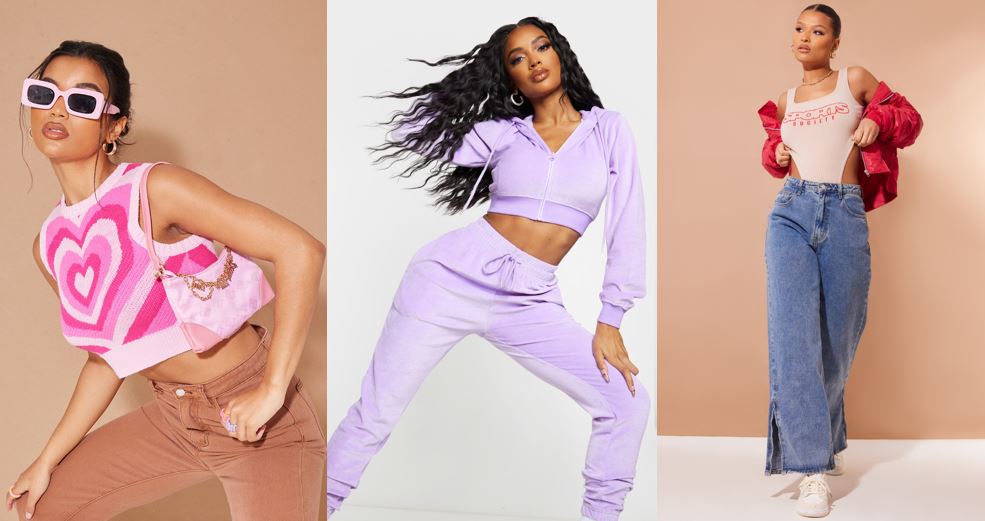 Candy Pink Heart Print Knitted Vest
PRETTYLITTLETHING Shape Lilac Velour Extreme Crop Sweatshirt
Sand Sport Society Print Rib High Leg Bodysuit
Love all things zodiac? Check out your full March Horoscope here!