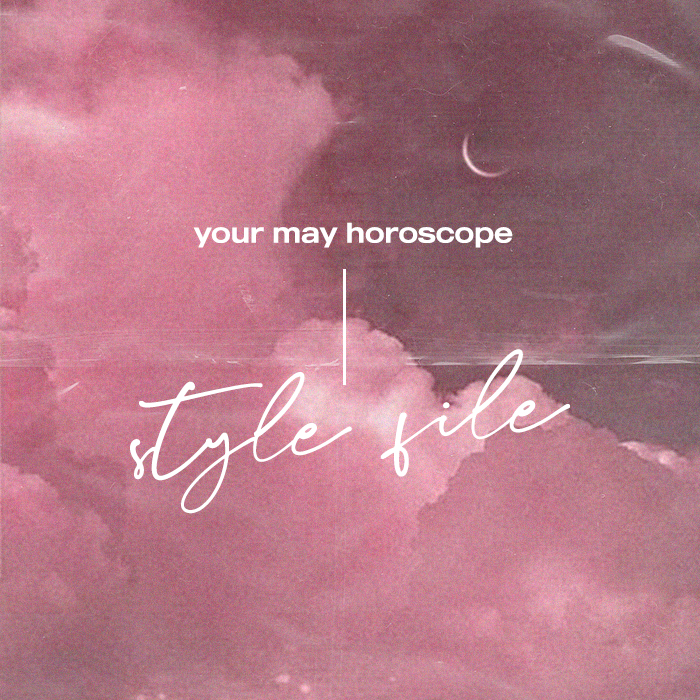 Taurus season has arrived.
Your May Horoscope Style File
It's your month Taurus and of course we've got you covered when it comes to all things zodiac.
From celebrities you share your birthday with to must-have looks as based on you star sign traits.
This is the PrettyLittleThing May Style File – Taurus Edition ✨
Taurus Birth Dates
April 20th – May 20th
Celebrities Who Share Your Star
Lizzo. Gigi Hadid. Adele.
Get The Look
You guessed it, gotta go with Gigi haven't we!
No matter the occasion Gigi brings it. Every. Single. Time.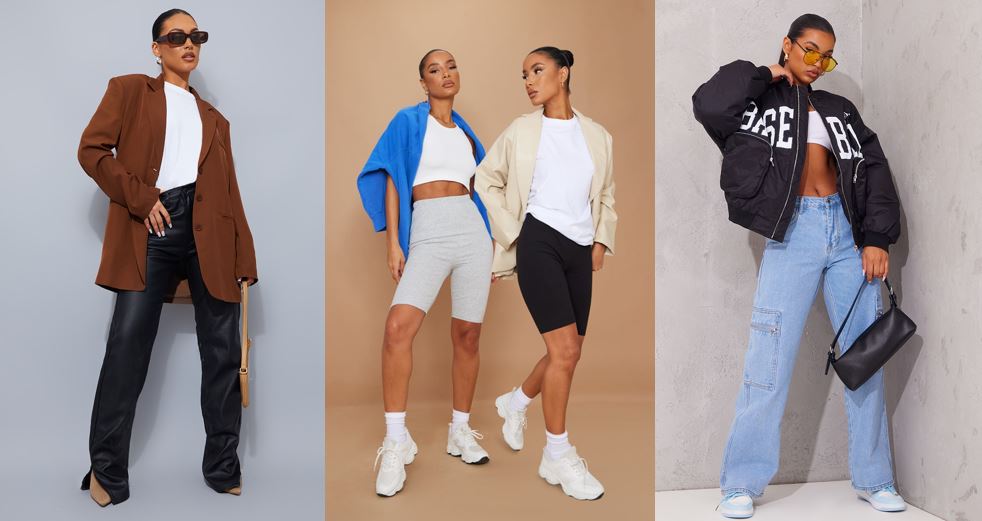 Chocolate Triple Button Shoulder Padded Oversized Blazer
Black and Grey Basic Jersey 2 Pack Cycle Shorts
Black Utility Pocket Slogan Front Bomber Jacket
Let's Talk Traits 
Loyal.
We get it girl, you hate letting people down so usually end up saying yes to ALL the plans!
This of course comes with outfit dilemmas on the daily.
No matter where you're heading with your besties, your outfit is always on point.
Cargos and corsets are such a vibe RN so why not make the most?
The perfect piece to transition from AM to PM easily meaning you're set for whatever comes your way.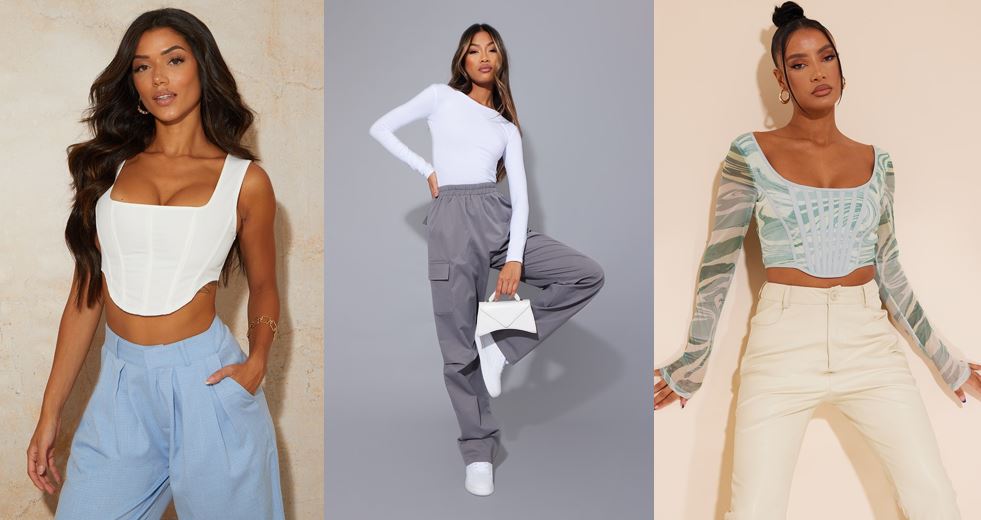 White Stretch Woven Boned Corset Crop Top
Grey Elasticated Waist Straight Leg Cargo Pants
Green Abstract Printed Mesh Binding Detail Long Sleeve Corset
Dedicated.
You're serious when it comes to commitment, Taurus. From career to hobbies and of course, fashion trends!
Since May is your season why not make moves to have all eyes on you…
Wanting to make a serious style statement? Trophy jackets are where it's at.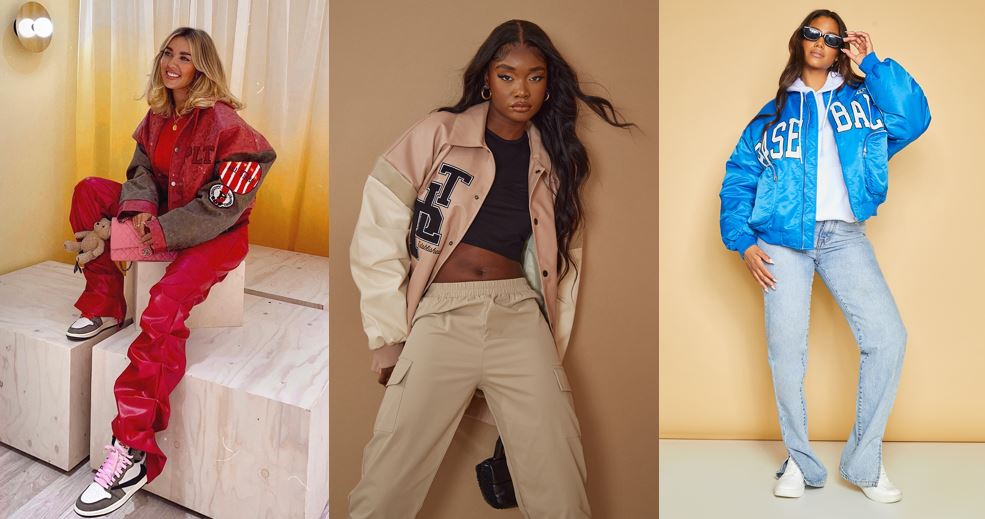 PRETTYLITTLETHING Red Slogan Distressed Faux Leather Hooded Bomber
Tall Cream Faux Leather Embroidered Varsity Bomber Jacket
Blue Utility Pocket Slogan Front Bomber Jacket
Independent.
As much as you're ALL about your loved ones, you are independent AF.
This trait means your besties are the best of the best and you simply refuse to settle for less.
From relationships to work/life balance, this trait sets your sights high so keep on aiming – you're more than capable!
Shopping day alone? Obvs. Coffee shop date for one? Yes please.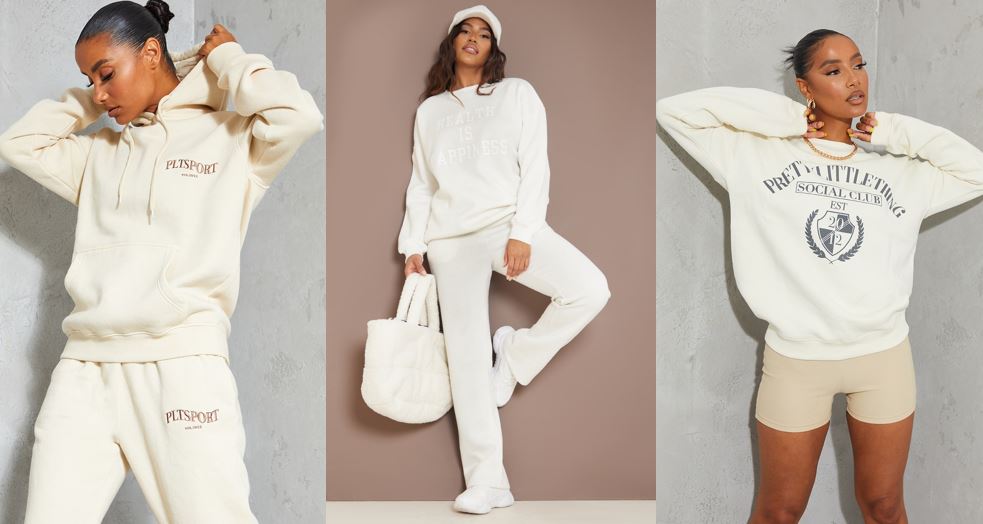 PRETTYLITTLETHING Oatmeal Sport Hoodie & PRETTYLITTLETHING Oatmeal Sport Joggers
Recycled Cream Slogan Printed Oversized Sweatshirt & Recycled Cream Slogan Printed Straight Leg Joggers
PRETTYLITTLETHING Recycled Cream Social Club Print Sweater
How You Celebrating?
Vacay getaway!
With Summer in sight of course you're jetting off to celebrate in style.
Whether it's a romantic getaway with your other half or a fully certified girls trip, either way Insta approved swimwear is a major must-have for you RN.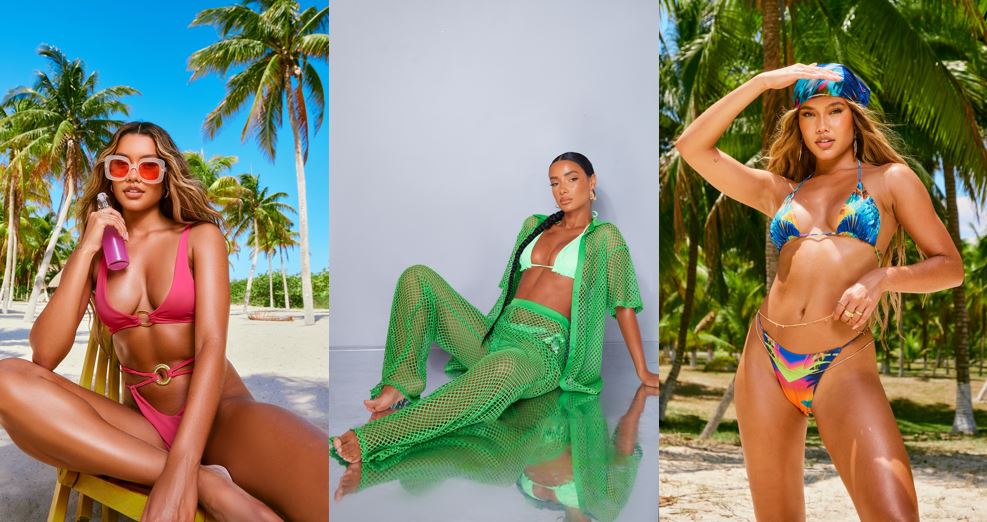 Hot Pink O Ring Strappy Bikini Top & Hot Pink O Ring Strappy Bikini Bottoms
Green Net Oversized Short Sleeve Beach Shirt & Green Net Straight Leg Beach Trousers
Multi Tropical Sunset Triangle Bikini Top & Multi Tropical Sunset Bikini Bottoms
Your Trend Of The Month
Crochet.
You've seen this trend all over socials so why not jump on it early and prep your Summer wardrobe ASAP?
From beach to bar, this new season must-have is an essential on your hit list.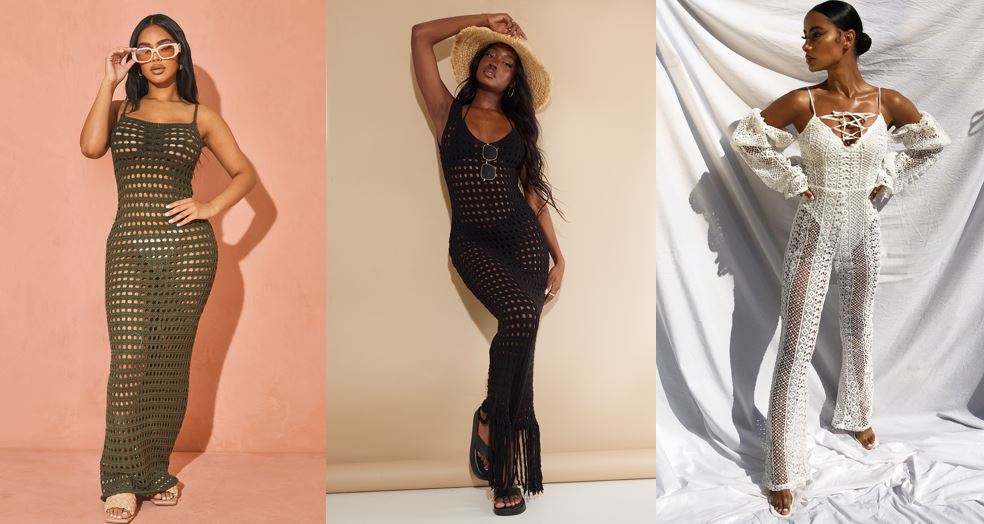 Petite Olive Crochet Maxi Dress
Tall Black Tassel Hem Crochet Maxi Dress
White Crochet Lace Strappy Jumpsuit
Love all things zodiac? Check out your full May Horoscope here!