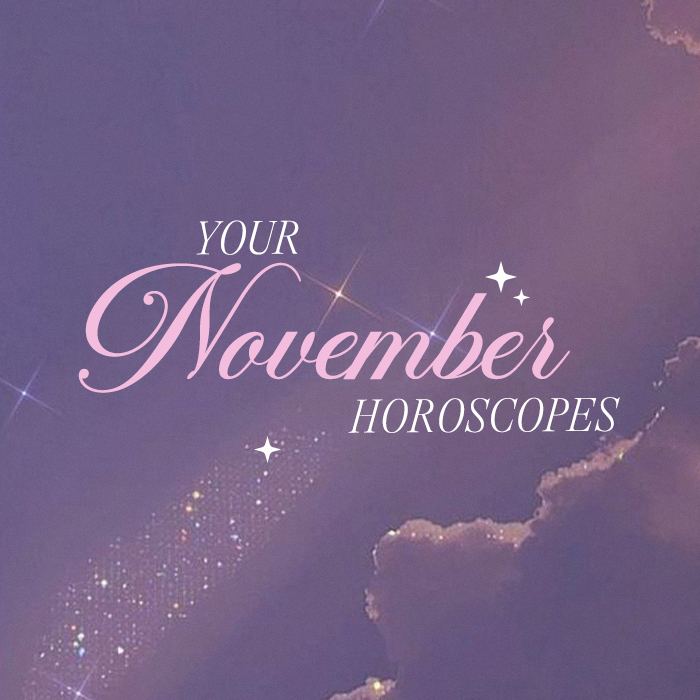 We know! We can't quite believe it's already so close to Mariah Carey season…
Before we skip to Christmas, prep for Black Friday plans by finding out how your horoscope is looking for November 2023.
Spoiler, the signs say it's ok to treat yourself come November 24th… You're welcome.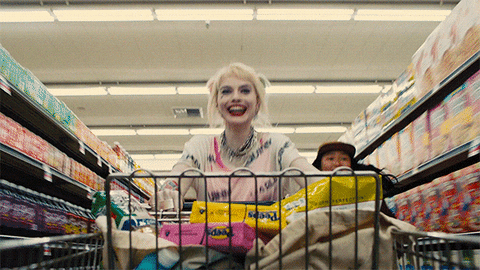 SCORPIO (OCTOBER 23-NOVEMBER 21)
This is your season, Scorpio!
So, when better to make space for different energies and experience all things new?
Trust the process, who knows what might just happen…
SAGITTARIUS (NOVEMBER 22-DECEMBER 21)
You're focused right now, Sagittarius.
You've set your goals and now it's only a matter of time until they become your reality.
Just ensure you block out any noise that works to distract you.
You're working on you, for you.
CAPRICORN (DECEMBER 22-JANUARY 19)
Stay thankful for what you have, Capricorn.
It's easy to get distracted by what others are doing or saying.
Know that all things are possible for you, just keep going.
It'll happen when it's meant to.
AQUARIUS (JANUARY 20-FEBRUARY 18)
Good things gravitate towards good people, Aquarius.
Sometimes it's easy to be so caught up in life that we forget to appreciate the little things.
Let November be the month you take a moment to make the most of what matters.
PISCES (FEBRUARY 19-MARCH 20)
Fill yourself only of positivity, Pisces.
Things have felt pretty full on recently, so why not take some time for yourself this month?
Do the things you love most. Lazy mornings, journaling, coffee shops… After all, it is cosy girl season!
ARIES (MARCH 21-APRIL19)
Your present state is what will create your future, your dreams and aspirations, Aries.
You owe it to yourself to become everything you've ever dreamed of being.
You can do it, in fact you already are…
TAURUS (APRIL 20-MAY20)
Try to not always take things so personal, Taurus.
Whatever happens around you, know that it's not always on you.
Easier said than done, but things will work out whether you worry or not.
So, why not spend your time doing things that make you feel happy and secure instead?
GEMINI (MAY 21-JUNE 20)
It's never too late to start over, Gemini.
Seriously, you can restart in seconds.
Every moment is a new chance to be a better version of yourself.
CANCER (JUNE 21-JULY 22)
Love yourself a little bit more this month, Cancer.
November is a good time to zone in on your lust for life.
Whether you're all about working on those career goals, or you just want to step back and focus on self-care right now.
Do what feels right, it's what your head and heart need for November.
LEO (JULY 23-AUGUST 22)
Become the most valuable person you can think of, Leo.
You've been manifesting but it's feeling like a long time coming, we get it girl.
Continue to aim high and remember, if it doesn't challenge you, it doesn't change you.
Go get 'em!
VIRGO (AUGUST 23-SEPTEMBER 22)
You're anxious to get a certain part of your life in order, but unfortunately you can't do it all at once.
Growth can often feel like stillness and that's ok, Virgo.
Take your time, the feeling of utter content is coming soon.
Maybe even sooner than you think…
LIBRA (SEPTEMBER 23-OCTOBER 22)
People see your light and are inspired by it, Libra.
When you're living your life confidently, freely and without restraint, you emit a kind of energy which simply isn't possible to fake.
Stay thriving this month!
In need of an iconic birthday outfit, Scorpio?