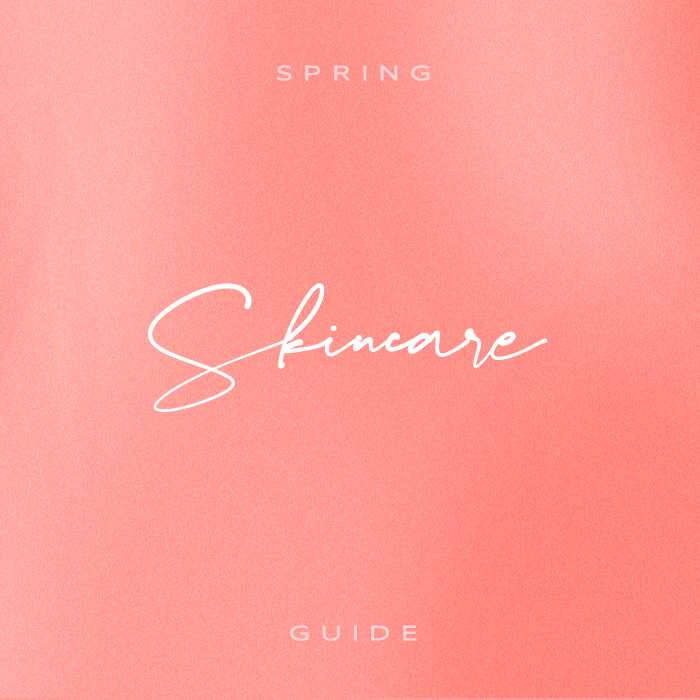 New season skin is in!
Your Spring Skincare Guide
With a change in weather, it's the perfect time to upgrade your beauty bag and refresh your skincare staples.
Today we're sharing the new in products from Pixi that we are loving right now!
From cleansers and toners to must-have miniatures.
If you're all about tried and tested beauty that doesn't break the bank then keep on scrolling…
Cleanse the day off…
Reimagine your skincare routine with iconic Pixi formulas.
No matter your skin type or goals, you won't want to miss this.
 If your skin is prone to breakouts, the Clarity Cleanser is a major must-have!
All about hydration and nourishment? Take your pick from the Milky Cleanser and Rose Cream.
Self-care just got serious.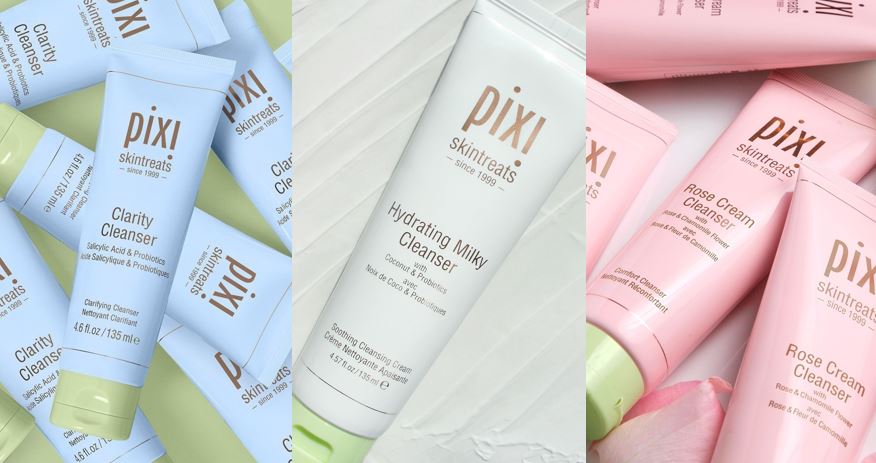 Pixi Clarity Cleanser | Pixi Hydrating Milky Cleanser | Pixi Rose Cream Cleanser
Toner talk
Allow your skin to soak up ALL the skincare products by prepping with Pixi.
The glow up is real! Quite literally with the Pixi Glow Tonic, the award winning toner gently accelerates cell renewal to reveal a brighter, glowing complexion.
Sick of clogged pores? Add the all new Clarity Tonic to your wishlist. With AHAs, antioxidants, and balancing Probiotics to help clear skin and minimise the appearance of pores.
Healthier looking skin? Keep it glowing.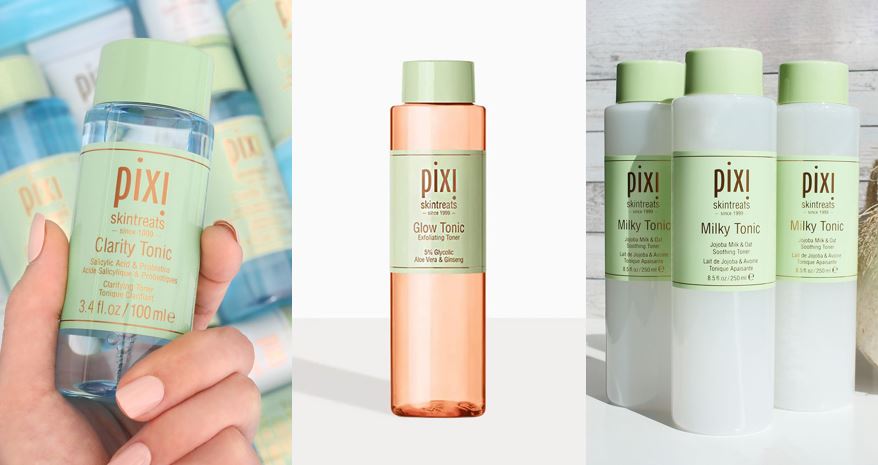 Pixi Clarity Tonic 100ml | Pixi Glow Glycolic Tonic Toner 250ml | Pixi Milky Tonic 250ml
Serums are saviours
Level up your skincare routine thanks to Pixi serums.
Made to recharge and revive, prepare to meet your next skincare hero!
So, what are you hoping your new serum with bring to your routine?
Brightening? You'll love the Vitamin-C.
If you're all about rejuvination, Rose is the go-to for you!
Obv, we aren't here for tired eyes – DetoxifEYE, Pixi style.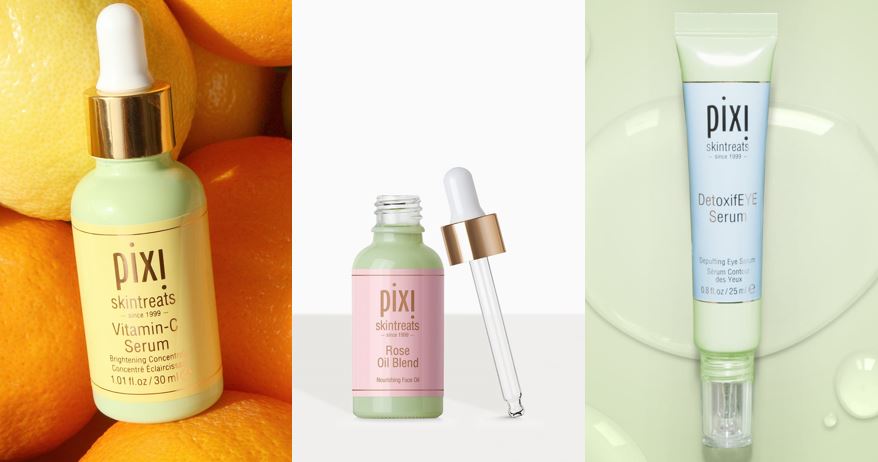 Pixi Vitamin-C Serum 30ml | Pixi Rose Oil Blend Face Oil | Pixi DetoxifEYE Serum
Mist this
From PM plans with the dream-y mist (an essential in your bedtime routine) to Glow Mist that will have you set for the day ASAP – this is skincare made easy.
Want to know more about the Dream-y Mist? We got you.
This multi-use, deep sleep-enhancing elixir is packed full of natural aromatics, which are renowned for their soothing and relaxing qualities.
The mist is infused with humectants and antioxidants for maximum restorative benefits and can be used as part of your skincare routine or misted on your pillow for a gentle calming effect.
Simply DREAMY!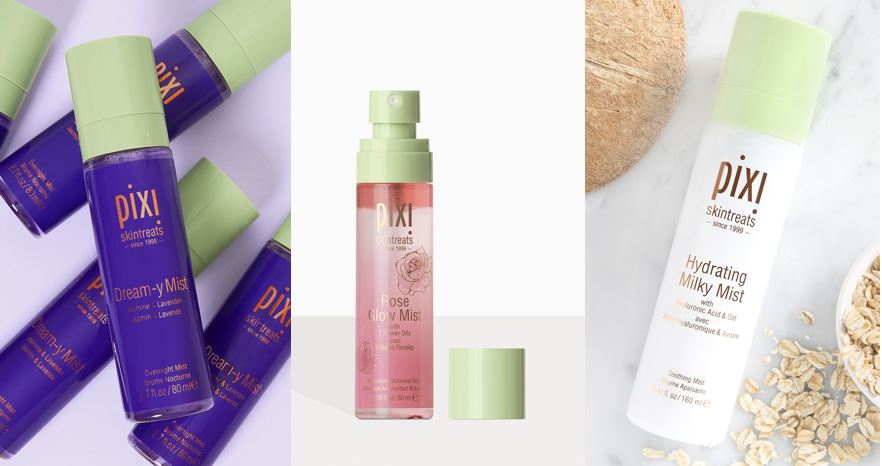 Pixi Dream-y Mist | Pixi Rose Glow Mist | Pixi Hydrating Milky Mist 80ml
Let's not forget lips!
The finishing touch to any Spring skin revamp.
Whether you're all about hydration or high shine – Pixi has a product for you!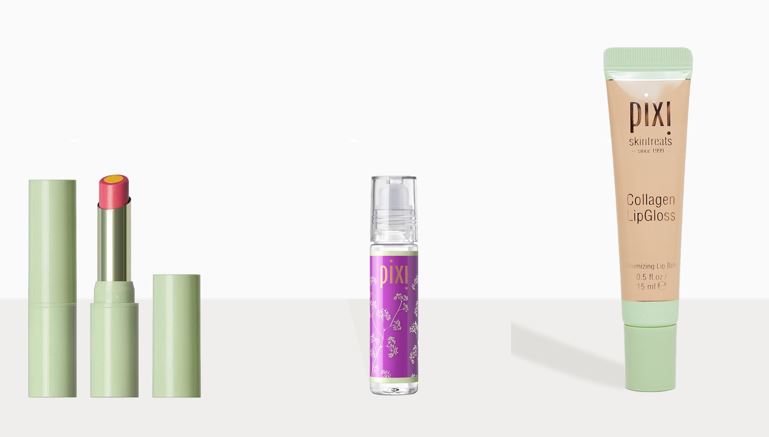 Pixi Makeup +C VIT Lip Brightener Peach Pout | Pixi Glow-y Lip Oil Dream-y | Pixi Collagen Plumping Lipgloss
In a rush?
Take the stress out of your skincare routine with Pixi's Beauty In A Bag.
Perfect for weekend getaways when you need to travel light or a cute gifting option for the skincare lover in your life.
Each set contains 4 of Pixi's bestsellers – Cleansing cloths, mini cleanser, tonic and matching mask.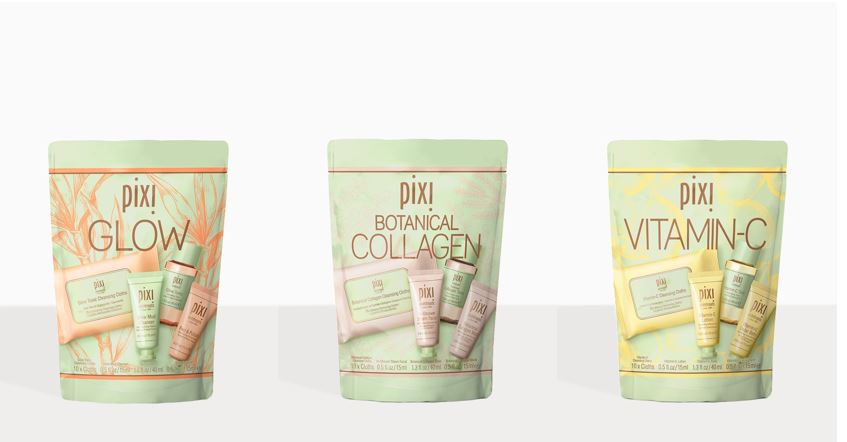 Pixi Glow Tonic Beauty In A Bag | Pixi Botanical Collagen Beauty In A Bag | Pixi Vitamin- C Beauty In A Bag
Shop more bestsellers from Pixi here!
Loving all things beauty? Check out more on the blog here.