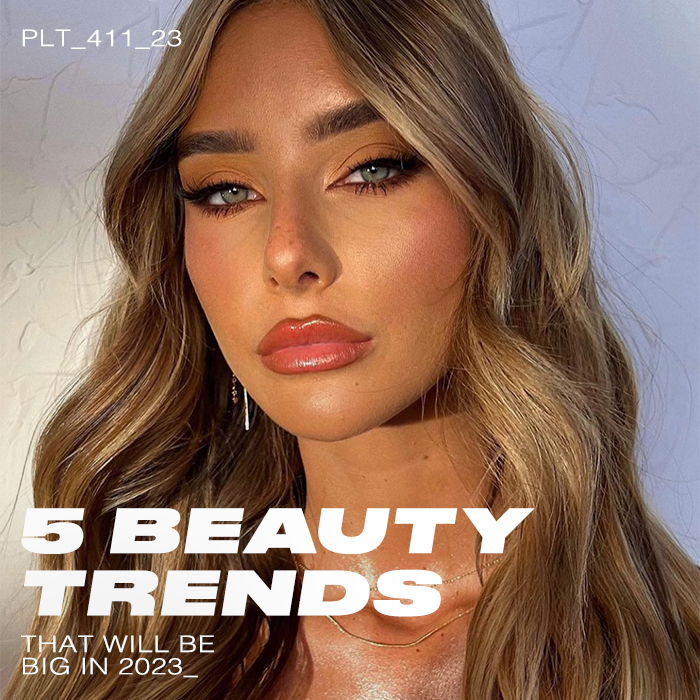 Your beauty cheat sheet for all things 2023 makeup.
From lengthening mascara to must-have makeup palettes – these are the top 5 beauty trends that will be big in 2023.
Coquette Makeup
First up is coquette makeup, the trend has currently racked up over 80 million views on TikTok.
With inspo from Bridgeton, the makeup trend is heavily led by ultra feminine vibes.
Think Lana Del Rey eyeliner, soft pink blushed cheeks and delicate pastels.
Get The Look
AMREZY PRETTYLITTLETHING Cream Blush 01 Beaute
Morphe Out & a Pout Lip Trio Blushing Nude
Grunge Glam
It's no surprise grunge beauty looks are set to soar during 2023. Wednesday, we're looking at you!
The look is all about smudged/heavy liners, faux freckles and darker lip colours.
Get The Look
XX Revolution Fake the Freckle Pen Medium Brown
Peaches & Cream Cleopatra Eyeliner
Beetlejuice x Revolution Beetlejuice Lipstick
Fresh Faced
Read as clean girl aesthetic.
Love the light coverage, sun kissed blush and busy brows? – Good news!
The clean girl inspired beauty look isn't going anywhere this year.
Check out the full clean girl beauty breakdown here.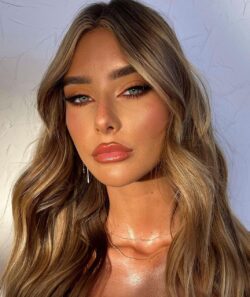 Get The Look
Iconic London Super Smoother Blurring Skin Tint Neutral Light
Slick Strands
Moving on to hair, the clean girl look continues to inspire our overall vibe.
Think more groomed, poker straight with liquid shine. Hair oil is an essential for this sleek hairstyle.
Whether you opt for hair down or the classic clean girl sleek bun, completing the look with slick strands is a certified vibe.
Get The Look
Color Wow Dream Coat Travel Anti-Frizz Hair Treatment 50ml
Butterfly Cut
The butterfly hair cut is set to dominate during 2023, but what exactly is it?
A butterfly haircut combines short layers with long layers for added dimension, movement and body. Dreamy!
Loving the trends but in need of a full beauty refresh? We got you!
We've answered some of the most searched questions when it comes to beauty essentials in your makeup bag!
Let's start with the basics…
Which makeup brushes are best?
If starting your makeup brush collection simply opt for a face brush set.
This will be a great initial start and will mean you can add specific brushes at a later date as you start to find your perfect beauty look.
Peaches & Cream 7 Piece Face Makeup Brush Set Black
Peaches & Cream Essential 7 Piece Face Brush Set
Morphe Vegan Pro Series 8-Piece Face & Eye Brush Set
Morphe Vegan Pro Series 5-Piece Eye Brush Set
What can you use to clean your makeup brushes?
Cleaning your makeup brushes is essential to keeping your skin fresh.
You should aim to clean them every two weeks at minimum.
Using a makeup brush cleaner is an easy way to ensure no bacteria is left on any makeup brush or sponge.
Peaches & Cream Peachie Clean Brush Cleaner
Stylpro 500ml Makeup Brush Cleanser
Which palette is best for beginners?
If wanting an all in one vibe, opt for the Revolution Pro Eye Cheek Palette.
With powder blush, highlight and bronzer plus four eyeshadow shades to choose from – you're set.
Revolution Pro True Love Eye & Cheek Palette Medium-deep
What is the most popular makeup palette?
Morphe's eye shadow makeup palettes have quickly become a firm fave due to their budget friendly pricing yet highly pigmented powders.
The Ultralavender is new and such a spring time vibe. Trending lilac, yes please!
Morphe Ultralavender Artistry Eyeshadow Palette
If wanting something a little more timeless, say yes to the 35U Artistry Palette.
With cool tone neutrals that are buildable and easily blendable – everyday makeup goals!
Morphe 35U Gilded Desert artistry Eyeshadow Palette
All about the eyes? Then you won't want to miss this.
Which is the best mascara?
THE TikTok mascara – Maybelline Lash Sensation Sky High Mascara.
Forget trying to figure out which mascara makes your eyelashes the longest, there is a reason this product is all over social feeds!
With exclusive fanning brush and ten layers of bristles, the Maybelline mascara is able to pick up each and every lash.
Lashes that look like lengthening falsies without the faff? We're here for it.
Maybelline Mascara Lash Sensational Sky High Volumizing and Thickening Eyelash
What is the best waterproof mascara?
You guessed it, this TikTok go-to comes in a waterproof formula too.
Final touches, and the order you should be applying…
You're welcome!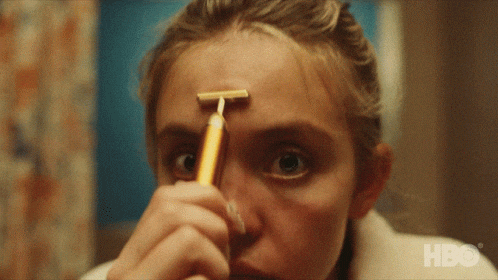 What is contour in makeup?
Contouring is a technique used to sculpt and add dimension to your face.
This is done by using makeup that is slightly lighter or darker than your natural skin tone.
The addition of contouring makeup products creates the effect of shadow and light within your beauty look.
Is contour applied before or after foundation?
A tricky one, especially after recent beauty trends and celebrity MUA techniques.
Originally contouring would be done after foundation and concealer but you can do what works best for you.
What makeup should I buy for contouring?
Cream, liquid and stick contour can be applied on top of foundation, simply blend and set with a face powder.
If you prefer all products to be powder then aim for a bronzer a shade or two lighter/darker than your skin tone.
Find your perfect contour match on PrettyLitteThing here.
Which makeup highlighter is best?
This all depends on if you want a natural dewy finish or are ALL about the iconic shimmer.
Here are four easy to use highlighters we're loving onsite right now.
AMREZY PRETTYLITTLETHING Liquid Highlighter 03 Pink Princess
PRETTYLITTLETHING Highlighter Powder Gold
Iconic London Illuminator Blush
Revolution Pro Goddess Glow Cream Highlighter Aglow
Effortless!
Stuck on how to apply your skincare? No stress!