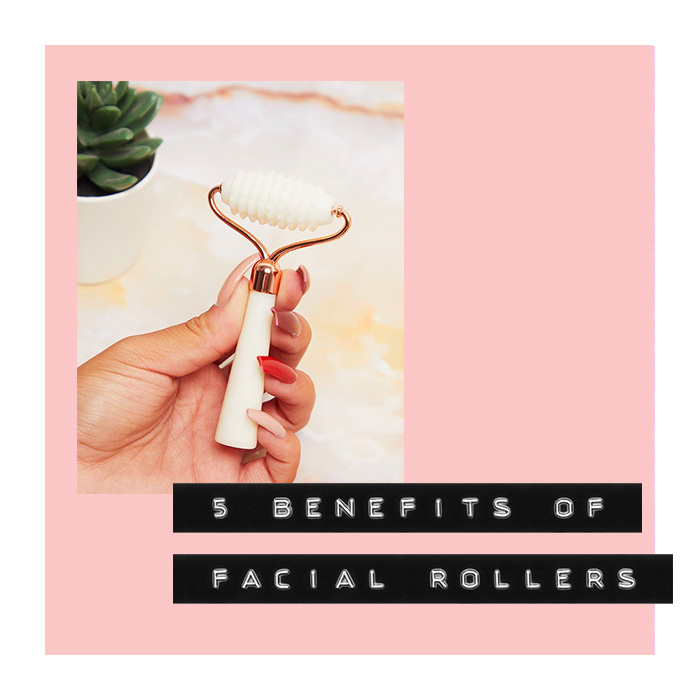 Facial rollers are everywhere RN and we're here for it.
This latest self care trend will defo help you relax and unwind…
But is it actually good for you? Can a few minutes a day really change your life?
5 Benefits Of Facial Rollers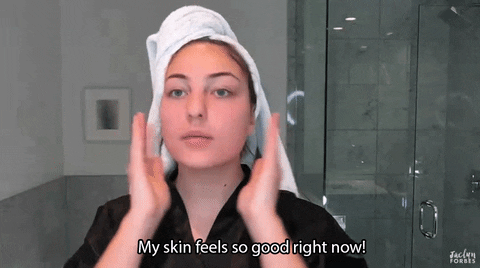 1. Increases Blood Flow
One of the main benefits of using a roller is that by massaging both your face and neck with it, it will stimulate blood flow and increase circulation. This helps your cells get more oxygen which will then make your skin look brighter and feel firmer.
2. Removes Toxins
Lymphatic drainage is a massage technique using light pressure and rhythmic strokes to reduce toxins. Therefore by using your roller to do long, gentle strokes across your face and neck, it'll help flush out toxins from your body and can also improve your immune system.
3. Improves Skin Tone
Rolling your face and neck for a few minutes every night will provide the stimulation needed to firm and tighten your skin. This will improve the elasticity of your skin and also improve your facial contours by helping to drain fluid from your face.
4. Decreases Puffiness
Some beauty gurus store their rollers in the fridge or use a natually cold stone, such as jade, as it'll automatically cool your skin upon contact. This is a quick but effective way to de-puff your skin and help tighten those pores.
5. Deeper Product Penetration
By using your roller with an oil, serum or moisturiser it'll not only help the tool glide smoother across your skin, it'll also push the product deeper into your skin. This is perfect for if you have dry skin and need all the extra moisture you can get.
Buy one of our rollers below to start feeling AND seeing the benefits now.