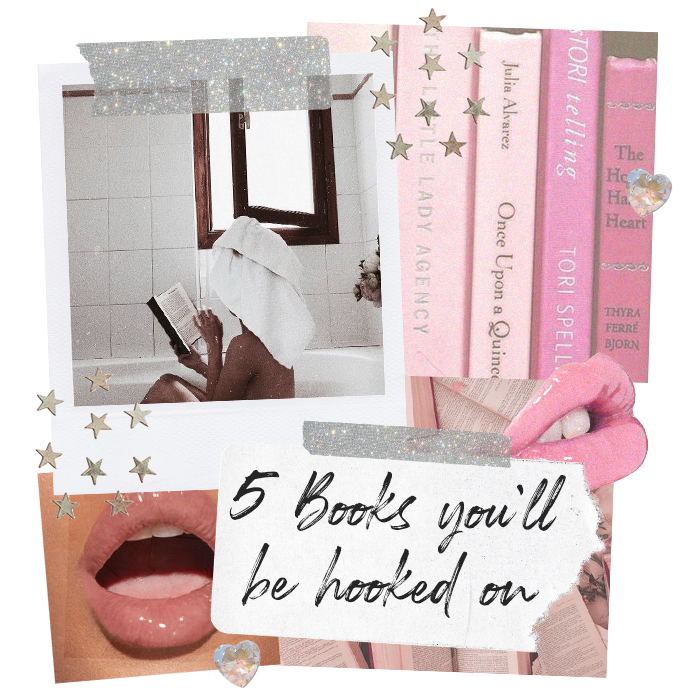 5 Books You'll Be Hooked On
Looking for some new books to get stuck into? We've got you covered, doll. With everything from romance to thrillers, here's our round up of 5 books you'll be hooked on.
THE FLATSHARE – BETH O'LEARY
After a bad breakup with her ex, Tiffy needs to find a place to live and fast. She stumbles across an ad for a flatshare which sounds perfect. Tiffy works in the day whilst Leon works nightshifts, so they'll never even have to meet. After leaving each other notes about the usual flatmate dilemmas such as leftovers in the fridge and when is bin day, their conversations start to get much deeper and feelings begin to develop. But can you really fall in love with someone you've never met? This is a modern day romance that will have you hooked from the first page.
BLOOD ORANGE – HARRIET TYCE
On the surface, it looks like Alison has it all. A loving husband, adorable daughter and career that's going from strength to strength. But all isn't as it seems. Alison has a habit of drinking too much and neglecting her family and on top of that, she's having an affair with a work colleague. After being given her first murder case to defend, Alison is determined to save her client. But despite all her best efforts, someone knows all of Alison's secrets and now, the woman who had it all, might just lose everything.
EVERYTHING I KNOW ABOUT LOVE – DOLLY ALDERTON
Everything I Know About Love is possibly the most relatable book for any woman in their twenties. Journalist Dolly Alderton tells the story of bad dates, nostalgic MSN chats, flatshares and all the humiliations that come with being a teenager and a woman in your twenties. This book isn't just about dating and funny stories though (even if there are a lot), it's about falling in love with yourself and the unbreakable bond between best friends. This book will make you laugh and cry and is a must-read to add to any reading list.
GIRL, WOMAN, OTHER – BERNARDINE EVARISTO
This heartfelt story follows 12 characters across Britain as they all embark on a personal journey. With characters from the beginning of the 20th century all the way through to the 21st, this book tells the tales of girls and women from across the past 100 years that all have one thing in common. Whether they're looking for a place to call home or somewhere to fit in, they're all searching for something. This book is a page turner that will have you hooked.
IN 5 YEARS – REBECCA SERLE
Where do you see yourself in 5 years? It's a question some people dread whilst others love to answer. For Dannie, it's the latter. After nailing the most important job interview of her life and becoming engaged to the perfect guy, Dannie is well on the way to making her five 5 year plan a reality. That is until she has a vivid dream where wakes up to a different man, in a different apartment with a completely different ring on her finger. Determined to ignore her dream, Dannie makes sure to carefully file that dream in the back of her mind, never to be thought of again. But four and half years later, stood on the corner of the street, is the mysterious man from her dream. What will happen next?