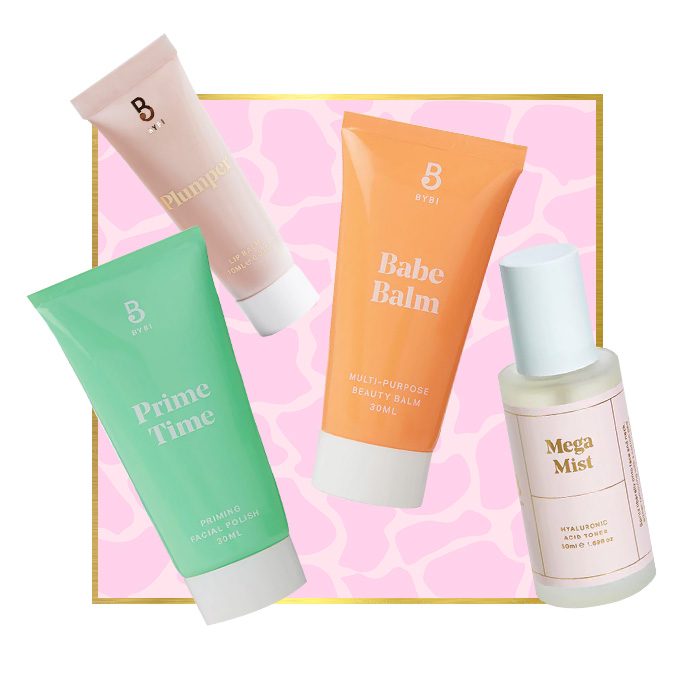 Every beauty junkie knows that great prep is the key to a great look. Perfecting the base is crucial when trying to achieve flawless makeup, and where better to start than with your skin? Bring out your natural glow with our editor-approved hero products from beauty brand BYBI, guaranteed to rejuvenate and renew your skin in minutes while prepping your skin for that award-winning look. All this and no filter needed.
5 Easy Ways To Flawless Skin
Get clued up on how to make the most of the canvas that is your skin with the five essential products from BYBI you need for that flawless skin.
#1 Hydration, hydration
This is especially important in colder weather and for drier skin types. Dehydrated skin can show up scaly, cracked or even wrinkly when makeup is applied, so plenty of hydration can go a long way when it comes to prep. Spritz a little Mega Mist all over after cleansing, and pat it in. It's full of hyaluronic acid, a natural molecule that can carry 1000 times its weight in moisture – meaning your skin stays plump and hydrated all day. You've got to try it to believe it: it's truly transformative.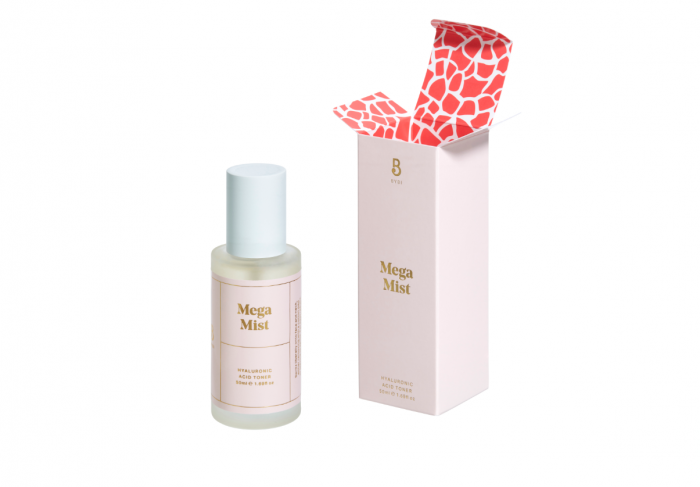 #2 Nourish to flourish
It's sometimes easy to forget that our skin is an organ. It needs as much (if not more!) good nutrition and care as any other part of our body. The best way to nourish it? A powerful serum that can deliver potent ingredients, nutrients and vitamins straight into the deep layers of your skin. Bestselling facial oil, Supercharge Serum, is packed with over 20 amazing oils and extracts that work to balance skin, strengthen its natural barrier, and promote a healthy glow! Whats more, it's ultra lightweight and won't feel heavy or caking on the skin. We even love to add a few drops to our foundation for natural illumination and radiance!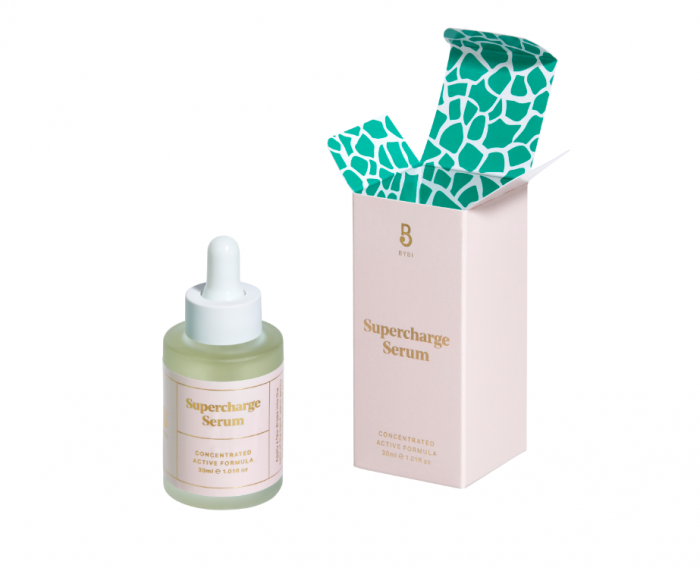 #3 Buff up
Your skincare and makeup products work much harder when applied to fresh, clean skin. Excess oil, grime or dead skin cells can create a barrier meaning the nutrients in your mists, serums and creams aren't able to be absorbed by the skin and your makeup doesn't last as long. Get a deep clean with Prime Time, our exfoliating cleanser with natural AHAs to munch away at dead skin cells, and jojoba beads to gently buff away dirt and grime. It primes skin to be in the best condition for the next step of your routine.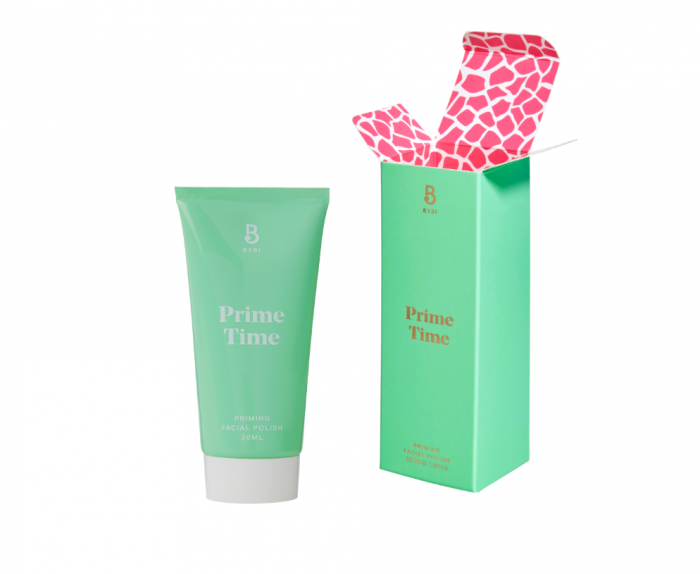 #4 Perfect the pout
Wanna get your skin extra prepped? Don't forget your lips! To perfect your pout and make it as soft and kissable as poss BYBI also offer a strawberry lip scrub. Containing cinnamon and sugar to buff away any dry flakes and make way for nothing but a fresh, plump pout. Trust us, it smells (and tastes) as good as it sounds too.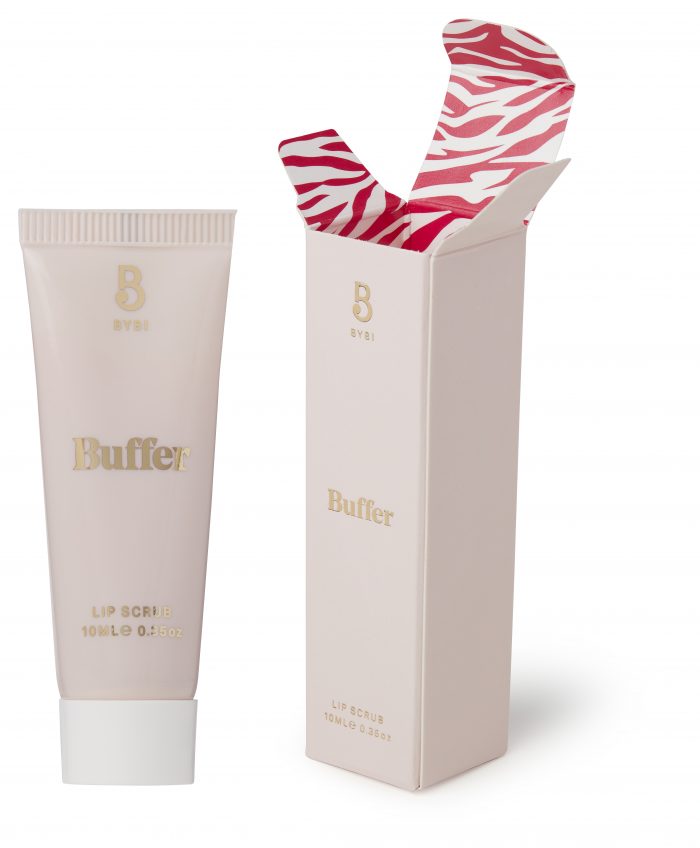 #5 One for all
If you're looking to save rather than splurge and are on the hunt for an "all-rounder" type product – opt for Babe Balm. This multi-purpose beauty balm does everything and more. Perfect to carry around in your handbag for use on everything from your lids, brows, cheeks and lips. This one for all product can even be used to smooth down flyaways or add a silky sheen to tanned legs.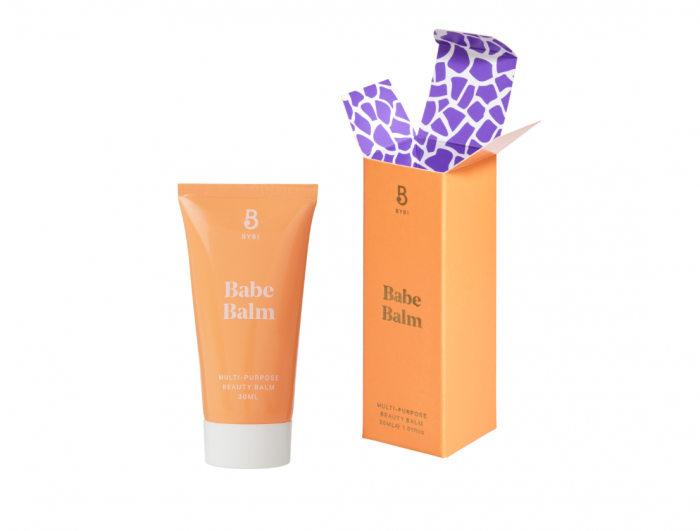 Shop Beauty