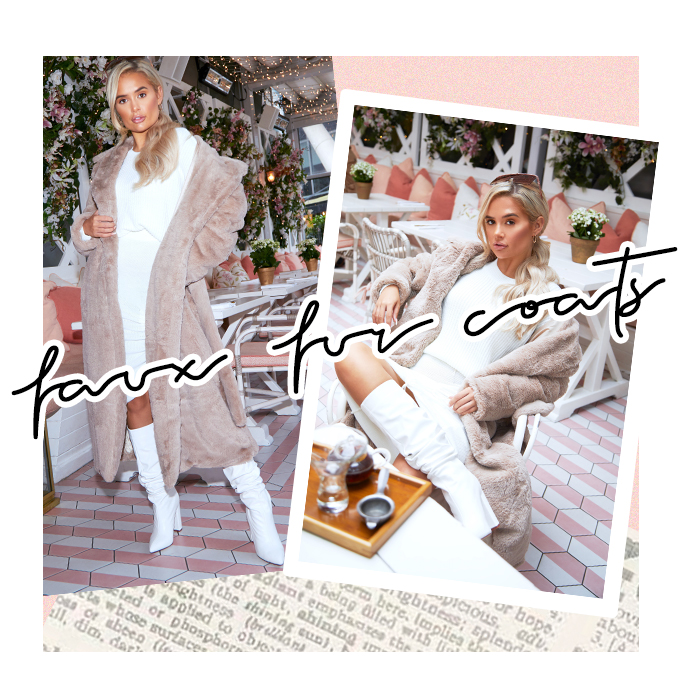 The temperature has dropped, pumpkin spice lattes are back and there's frost in the morning – this could mean only one thing…
It's time to buss out the winter wardrobe.
5 Faux Fur Coats to Keep You Snug This Winter
Easily one of the best things about the colder months is the UNREAL fash – snug knits, chunky boots and coats so cosy they feel like dressing gowns.
If you're like us and can't get enough of A/W, then peep below some of our fave faux fur coats.
We are obsessed with this cosy faux fur maxi.
Not only is the charcoal grey colour absolutely stunning, but the length of this coat will make you feel SO wrapped up.
Can you really go wrong with leopard print?
This tan leopard coat is perfect for Winter – a staple piece for when you're running out the door but want to look like you put loads of effort into your outfit.
If leopard print isn't really your thing, fear not, it comes in cream and brown too!
*buys all three*
This cream, faux fur number is just to die for.
Dress up with skinny jeans and heels, or keep it cas' with some joggers and chunky trainers.
However you style it, you'll be SO smug at just how cosy you are.
HELLO!
The faux fur on this jacket adds a lil' texture whilst not being too out there.
As pictured below, style with some leather leggings and you'll be OWNING the Winter coat game.

Do we even need to go into detail about how stunning this coat is?
A timeless taupe colour with front buttons and POCKETS.
Again, you can completely dress this up or down, perfect for heading on a coffee date or doing your Christmas shopping.
We hope you enjoyed reading about some of our fave faux fur coats to keep you snug this Winter.
Can we be this cosy all the time pls??