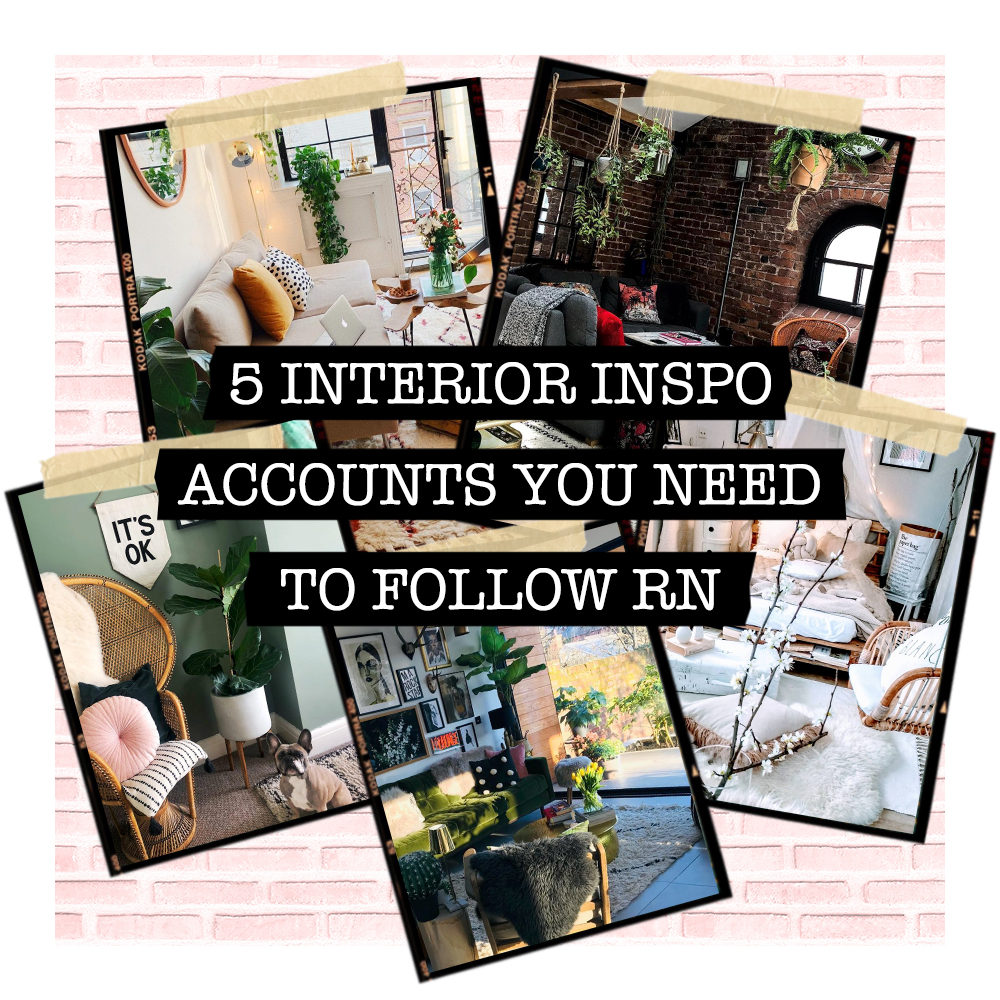 5 INTERIOR INSPO ACCOUNTS YOU NEED TO FOLLOW RN
Whether you're looking for inspo to update your space, or just a little interior escapism, we've collected our top 5 fave feeds that are seriously dreamy.
1. @LOFTNQ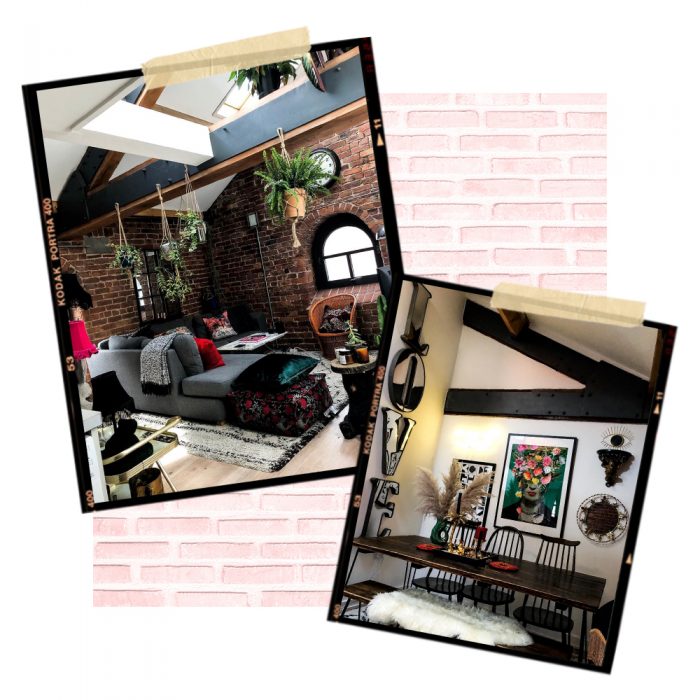 Our very own Manchester doll, Jes Rose shows us how to renovate and restore in the best way. Her unique northern quarter Mill apartment, combined with her far from expenny bargains, keep us coming back over and over. It's a peacock chair and hanging plant haven, with tips and tricks on how to achieve a stylin' abode on a budget. Basically, @LOFTNQ is a necessity on your home feed.
2. @VIKTORIA.DAHLBERG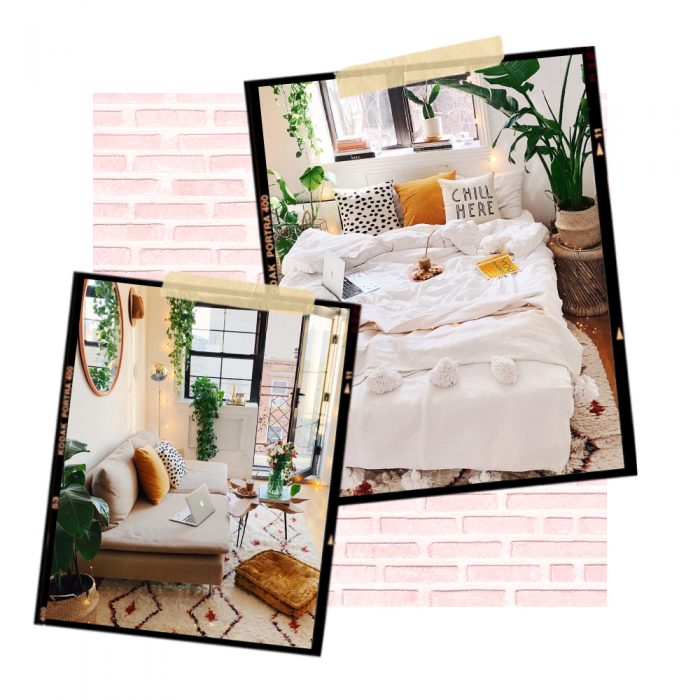 Brooklyn babe, Viktoria Dahlberg proves that you don't need a huge space to make some magic. Inspired by happy faces, creative spaces and eco-friendly actions, everything is considered. With a little bit of humour and the goal to inspire, @VIKTORIA.DAHLBERG has us hooked.
3. @ARCHER.T.J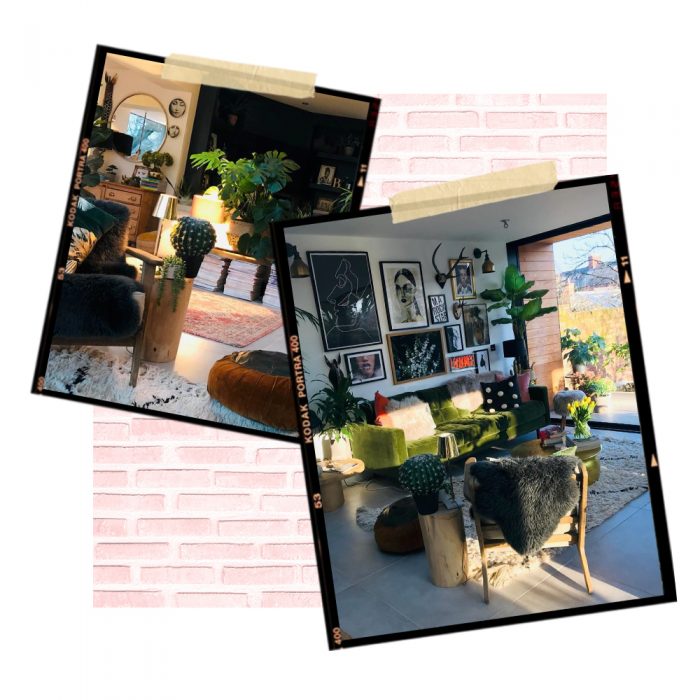 Built in 1892, Tina Archer's Victorian home has high ceilings, period window frames, battered floorboards and an original tiled hallway. Her style brings the original features of this house to life with a blend of eclectic, boho vibes, mixing old vintage finds with a few high street classics. The lighting and texture of @ARCHER.T.J's home has us envious!
4. @HERZENSTIMME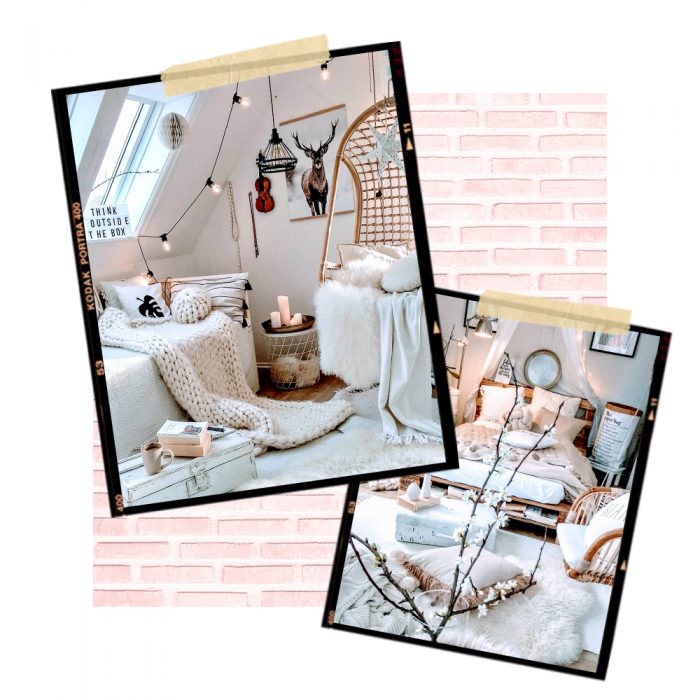 Honestly, we're feeling calmer, just looking at Erika's home, the colours and lighting make for a place that we all want to be in. And though many people associate white interiors with minimalism, this home shows that it doesn't have to be that way. There's definitely a homely feeling with the chunky knit blankets, yet @HERZENSTIMME keeps an edge of style with wooden palettes for an unconventional touch.
5. @APRIL.LOUISE.HOME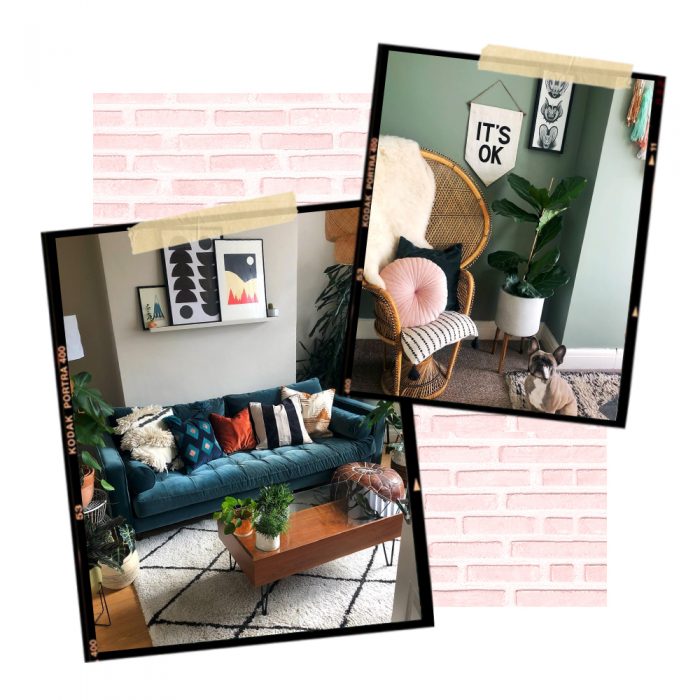 Self proclaimed house plat enthusiast, April Watson has created a tiny space of beautifully hand crafted pieces that has us instantly scrolling through Etsy. Her use of darker tones and bright pops of colour makes @APRIL.LOUISE.HOME a cosy yet stylish home, shared with the cutest pup, Arnie… who we just can't get enough of!