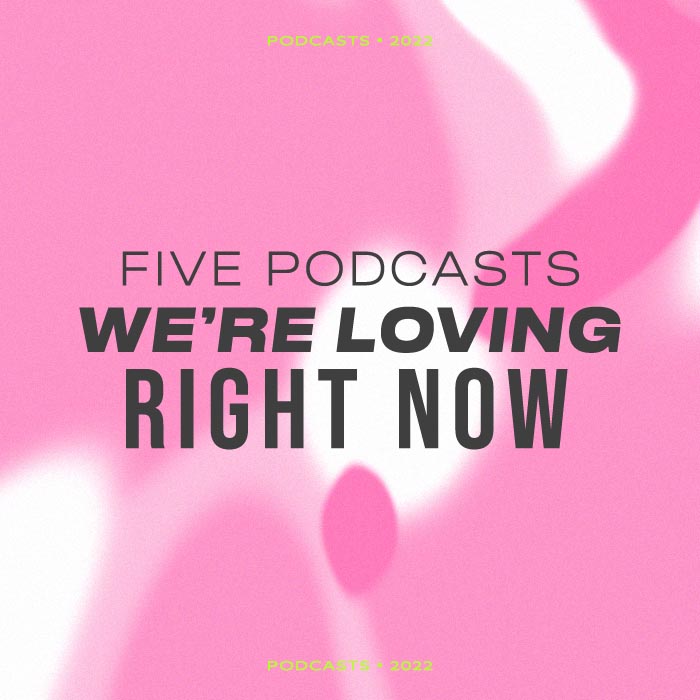 International Podcast Day 2022
5 Podcasts We're Loving RN
Whether you listen to your fave podcast whilst travelling during your daily commute, at your desk when working or even to help you drift off to sleep – podcasts have become a huge part of our lifestyle and honestly, we couldn't be happier.
Today we're sharing 5 podcasts we're loving right now.
From fun and flirty to inspiring and encouraging – you're going to want to be in the know when it comes to these PLT approved podcasts.
Wednesdays We Drink Wine
Every Wednesday, besties Melissa Tattam and Sophie Habboo answer your dilemmas over a glass of wine. From dating to nothing-off-limits style chats.
Seriously, you'll want to send some of these subjects into your group chat ASAP!
Call Her Daddy
Alex Cooper's Call Her Daddy is a major must listen.
With each and every guest, Alex asks the questions we all want to know and with no topic off limits – you'll laugh, you'll cry, you'll feel, you'll think.
With new episodes each Wednesday, you'll be spoilt for choice.
From Hailey Bieber to Demi Lovato along with a whole load of dating advice – what are you waiting for?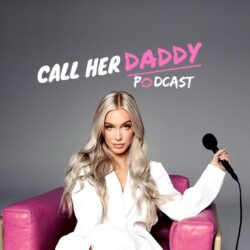 The Diary Of A CEO With Steven Bartlett
Each week Steven Bartlett sits down with some of the world's most influential people to have raw and honest talks that really do live up to the "diary" title.
Think deep conversations that you won't hear anywhere else.
Anything Goes With Emma Chamberlain
Each week Emma Chamberlain brings a down to earth podcast from the comfort of her bed.
Anything goes! Sometimes advice, sometimes philosophy – Emma simply shares whatever is on her mind and we're so here for it.
With weekly episodes that include dealing with criticism, friendships, culture shifts and life pressures – you name it, there will be an episode for you.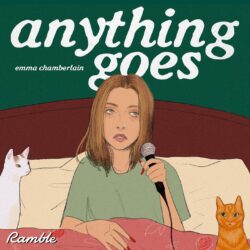 The Girls Bathroom
Life long besties Sophia & Cinzia help you with your dilemmas.
From trying to make sense of romantic relationships, friendships and your social struggles.
Each week the girls share stories that anonymous people have wrote in and need help with (many of them SO relatable for all).
Think fun but real chat that you'd only ever hear otherwise in the girls bathroom!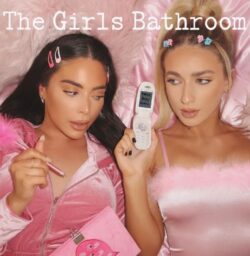 All about the feel-good vibes? We got you!