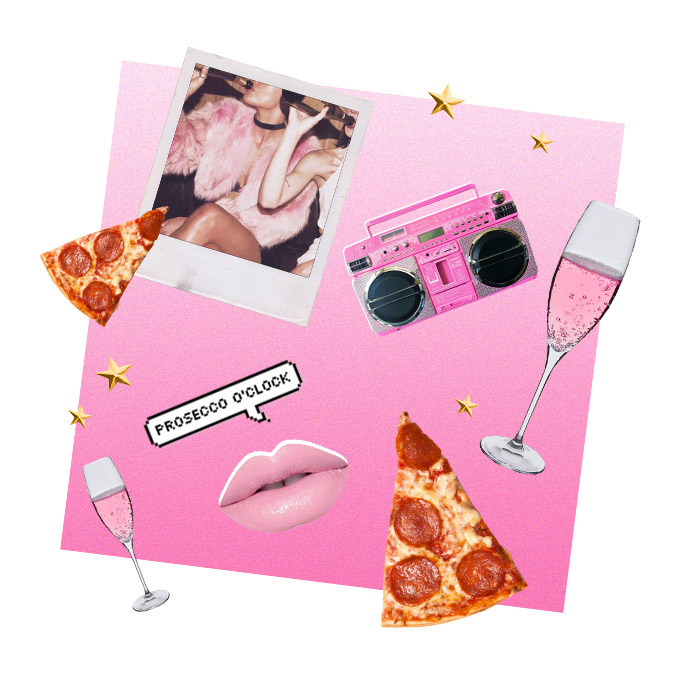 Valentine's vibe looking more like Galentines? YASS get ready to celebrate Valentine's Day with your real true loves – your squad of besties. Girls night is the best night of the week obv. So forget all those unworthys trying to slide into your DM's, round up your besties and get planning the ultimate night to remember.
5 Things To Do On Girls Night
From nights in, to girls nights out, get some inspo on how to spend Valentine's Day when you're single, got the best besties and loving life.
#1 Karaoke
After a drank or ten, Karaoke is all kinds of hilarious. Forget singing into your hairbrushes at home, challenge yourself to do the real thing and make a night of it. Ok ok, if you're the 'keep it on the DL' kinda group, karaoke can be done right at home (hay, this way you can drink more prosecco & unleash your inner diva).
#2 Clothes Swap Shop
If you've never tried this, you need too. Round up your fave girls and host a clothes swap night where you tell everyone to turn up with some garms they're either tired of wearing or that they feel will look way better on one of the squad and get ready to play swaps. Everyone ends up going home with clothes new to them, which means a fresh new outfit for the weekend without the price tag. Happy swapping!
#3 Psychic Night
Channel your inner spirit and go visit a psychic and get a reading. It may be a lil' freaky but its a whole load of fun. Prepare some all-important questions you'd like to ask from "should I buy those shoes?" (always obv), to "will he text me back?" and "when am I gonna become Insta famous?" All crucial info you need to know.
#4 Prosecco Pong
Forget beer, Prosecco pong is now a thing so fill your glasses and go play. Obv way more classier and therefore somehow way more acceptable. The only rules of the game are absolutely no getting too drunk and dialing that boy you vowed to never, ever speak to again.
#5 Movie Night
A classic but a goodie. Let's face it, there is simply nothing better than a chill night with your besties and those movies you can watch over and over again. Pick your fave chick flicks, grab some hella unhealthy snacks and gossip the night away.