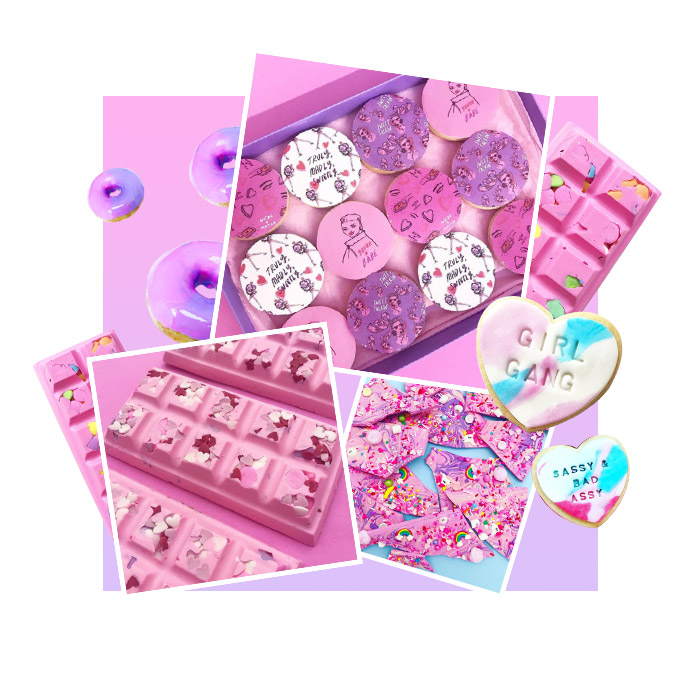 Valentine's Day is right around the corner and if you're still lacking that inspo when it comes to what to buy to spread the love, we've got you covered with the treats brand you need on your radar. Sugar Tits pride themselves on "feeding up the fashionable crowd" with their sweet AF sugary treats with an edge. AsInstagrammable as they are 10/10 in taste, Sugar Tits are about to become your new go-to when you're wanting to add a little cool to your candy.
Valentine's Treats For Your BF Or Your Bestie
If you're looking for the traditional candy snack to gift your significant other, your bestie or yourself in time for Valentine's Day, Sugar Tits are the ones.
For Your S.O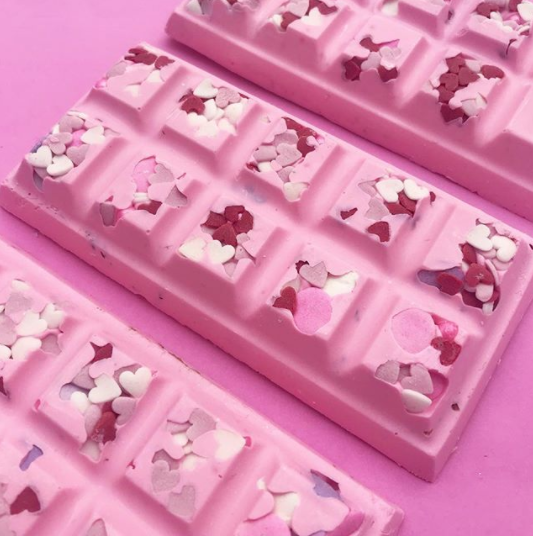 Sugar Tits are calling this "their sweetest gift for your fave cutie pie" and they're not wrong. Show your S.O you love them with this Sweet Cherry Pie Choc Bloc; a chunky slab of white chocolate, loaded with real cherry pieces and an inside surprise of cookie crust chunks. Finished off with tiny edible hearts, this choccy bar literally looks too good to eat – almost. Seriously, this sweet treat looks so pretty we felt bad breaking into it but once we did, we couldn't stop.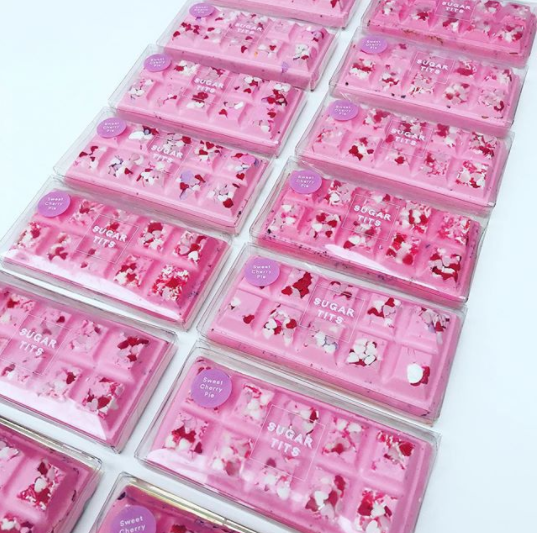 Treat your luvva with some sugar here
For The Bestie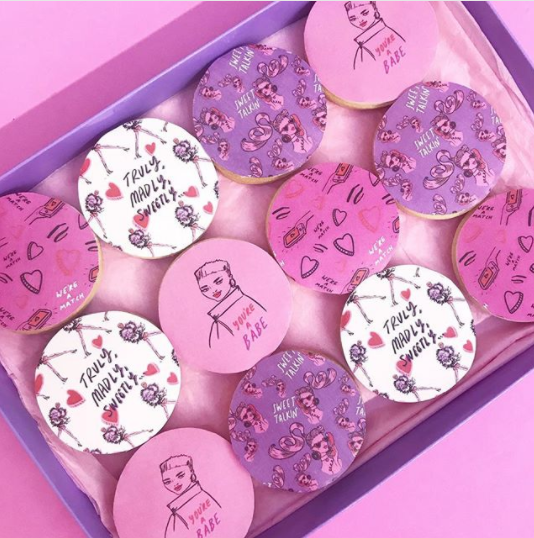 Sugar Tits teamed up with illustrator Dom&Ink who leant his hand at some super sassy Valentine's themed illustrations to create some seriously cool cookies with their Kiss Me Quick Cookies. Soft and squishy (in feels and taste), this box of 12 vanilla bean sugar biccys would be ideal to gift your bestie with for Galentine's Day to remind her she's a queen and always your number one.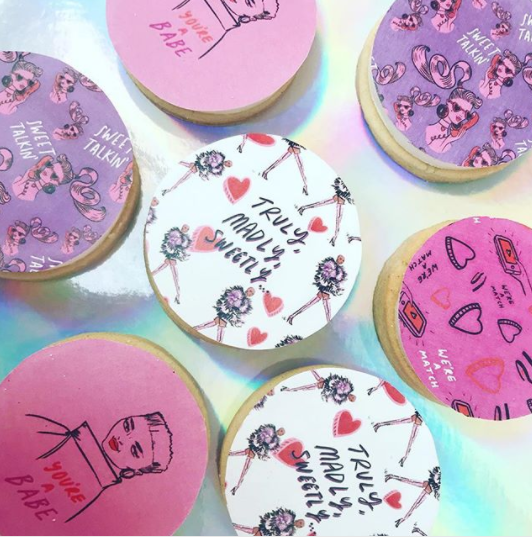 Be the world's best bestie here
Check our more Sugar Tits creations here
Imagery by Sugar Tits