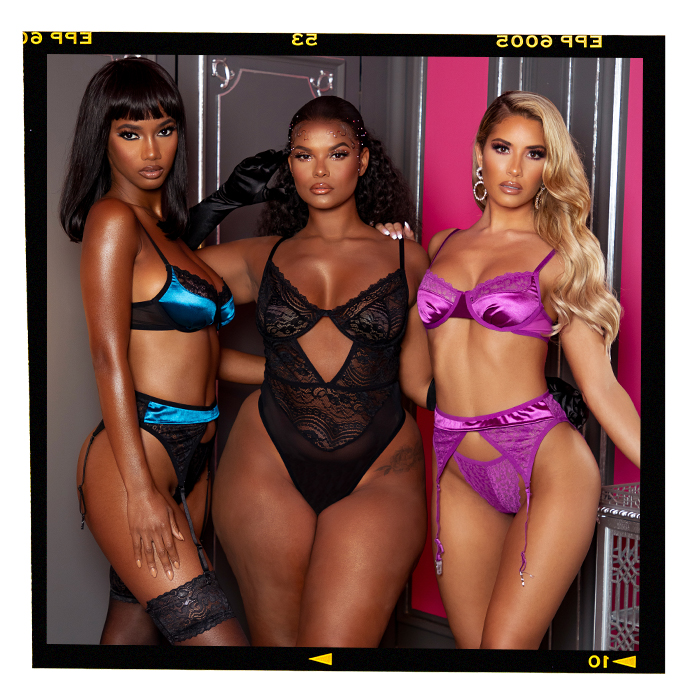 A Guide to Buying Lingerie for Your Body Shape
Lingerie isn't just your everyday underwear. It's indulgent, it's sexy and it can make you feel SO confident. But if you're not buying the right style for your body shape then lingerie can kinda make you feel a lil' deflated. From high waisted thongs to lace bodies, if you're yet to stumble across the perfect lingerie set, then behold our extensive guide to buying lingerie for your body shape.
For the Hourglass Body Shape
If you're blessed with a small waist and shapely hips, then you need to buy lingerie that accentuates your curves. Choose garter belts and corsets that will clinch in the waist and help you channel serious goddess vibes. You can also go with a high waisted thong or brief which are super flattering for any body shape if you want to help create the look of longer legs.
Black Striped Lace High Leg Thong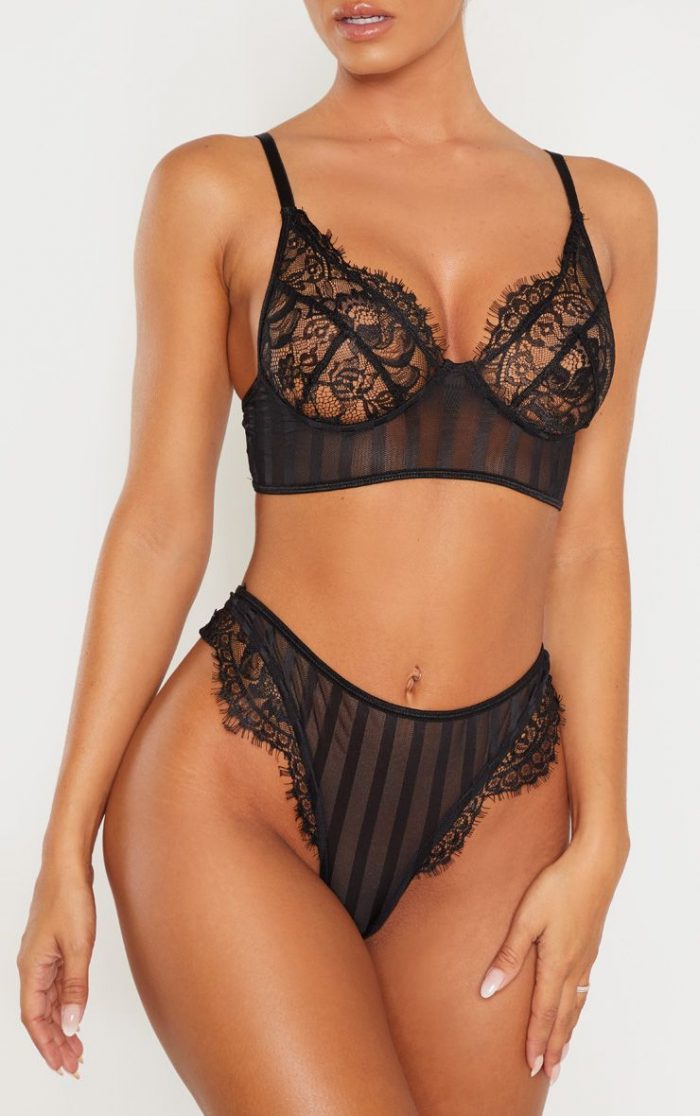 For the Triangle Body Shape
If you have a triangle body, it means your hips are wider than your shoulders, so you wanna be picking lingerie that'll help balance out your upper body and worship that God-given figure. Bustiers that draw attention to the upper half of your body or ruffle bras are good options.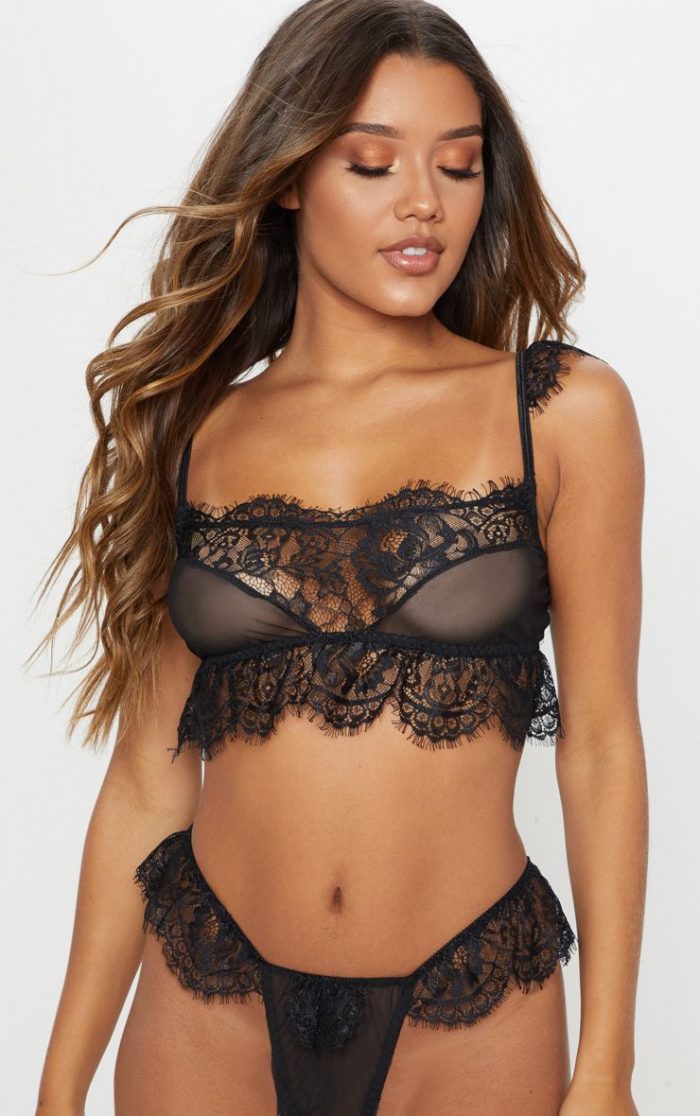 For the Rectangle Body Shape
A rectangle body shape (or an athletic body shape) usually means you have a lean, long torso and/or long legs and no defined curves on your mid to upper body. For all you Kendall Jenners out there, look for lingerie that will clinch you in at the waist giving the illusion of more defined curves. Garter belts and teddies will also look great on you. Accentuate your boobs by opting for a push up bra and pair with some high waisted briefs for supermodel worthy leg length.
Rose Satin Underwired Bow Detail Bra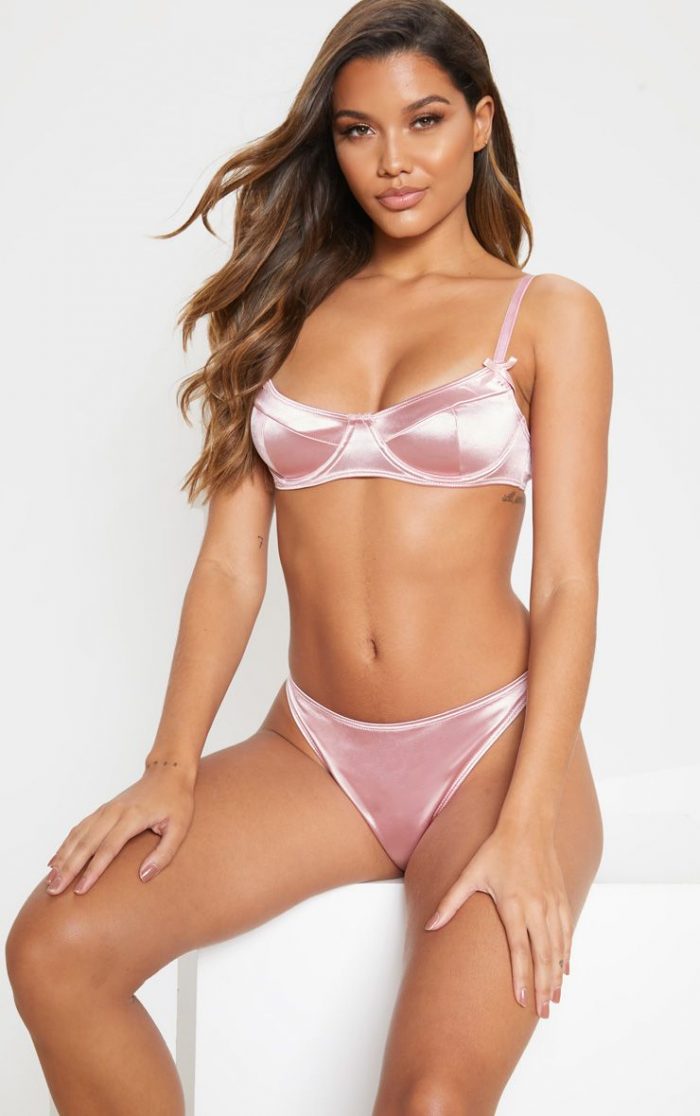 For the Round Body Shape
Wanna look curvier in your lingerie? We've got you, gal. If you've got a rounder mid section then try and choose lingerie that's gonna help you look proportionate. Babydolls and teddies will highlight your boob area and float past your hips – a super flattering fit. Throw on a satin lingerie gown that ties at the waist for the ultimate behind-closed-doors look.
Blush Delicate Lace and Mesh Babydoll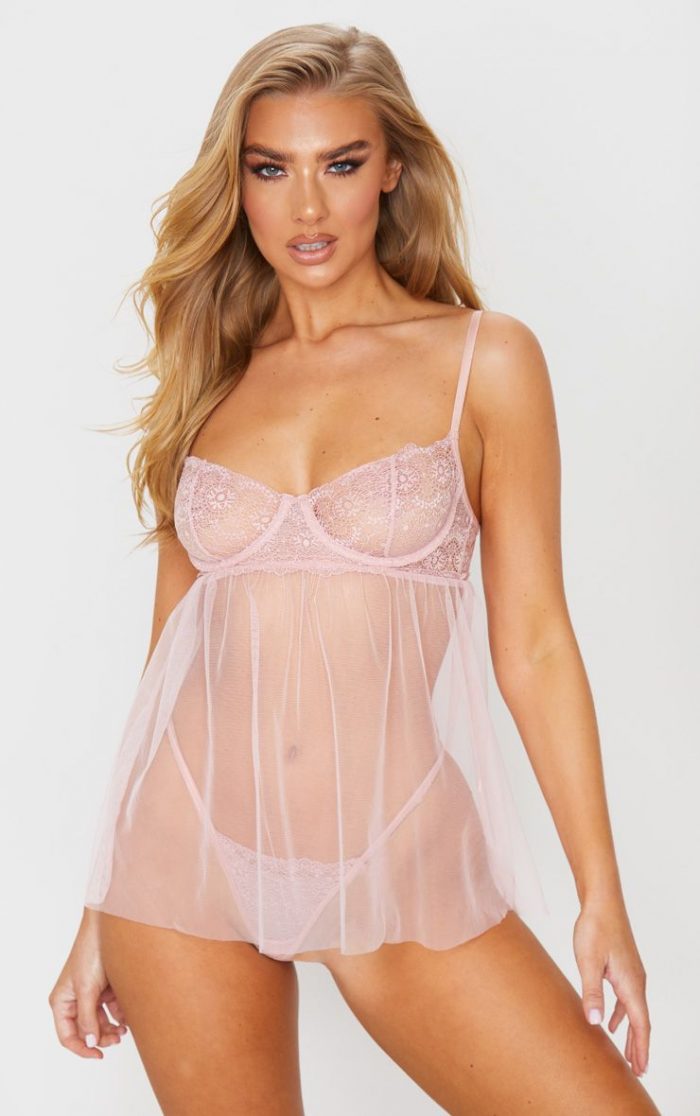 For the Upside-Down Triangle Body Shape
If you're wider around the shoulders than the rest of your body then opt for a harness detail body that draws attention to your boob area. Halter neck bodysuits are also super flattering for those with wider shoulders. A lace plunge body with a tie waist will help accentuate your curves and even out your proportions. If you're looking for something looser, then opt for a slinky satin cami top and matching briefs. You'll be looking heavenly.
Petrol Blue Underwired Cage Detail Lace Body