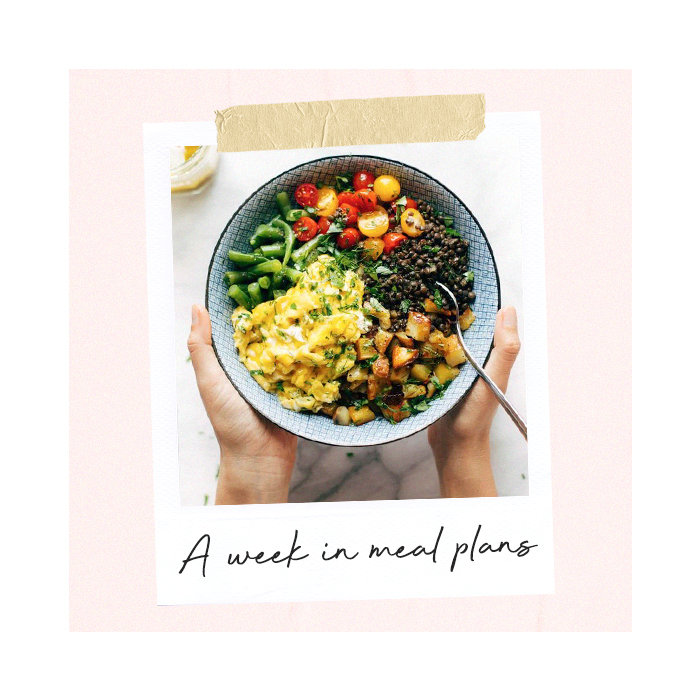 Getting organised with your meals takes motivation, but it is so worth it when everything is already done when you have a hard week ahead. We have gathered some of our favourite meal preps cooked by our very own PLT HQ hun's.
A Week In Meal Plans
Below are the top 4 meals we believe will get you through your week in flavour and style. All these recipes are chicken based, but could easily be replaced by vegetarian/vegan alternatives.
SPICY CHICKEN, BROCCOLI & RICE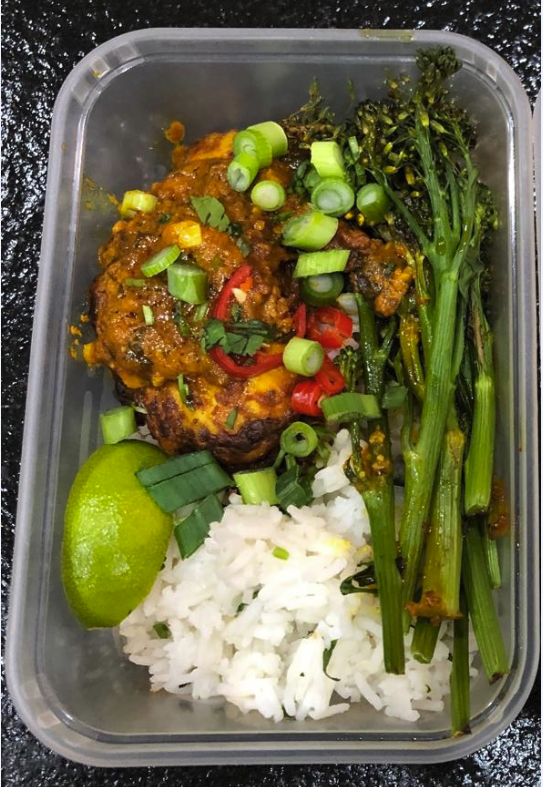 This dish packs a punch and is so flavourful – some people associate meal prepping to be bland and boring, but this recipe will most certainly prove you wrong.
ADD TO PESTLE & MORTAR (or a blender)
1 TBSP GARLIC
1 TBSP GINGER
1 TBSP FRESH CHOPPED CHILLI
LARGE HANDFUL OF FRESH CORRIANDER
1 LIME SQUEEZED
1 TSP OF: CAYENNE PEPPER, TUMERIC, CUMIN & SMOKED PAPRIKA
Blitz all the above together & add zero fat natural yogurt to form the best flavour punching marinade going.
HACK: If this is a recipe you enjoy, next time blitz double/triple and freeze the paste (without yogurt) for another occasion. All the flavours with none of the stress.
Add all of the above to 4 chicken breasts, and cook in the oven for 20 mins. Take the tray out, and add the Tenderstem broccoli to all the beautiful juices created and cook for a further 10 mins.
Simply add your rice, chicken, broccoli, fresh lime & garnish and you are done!
BUILD YOUR OWN FAJITAS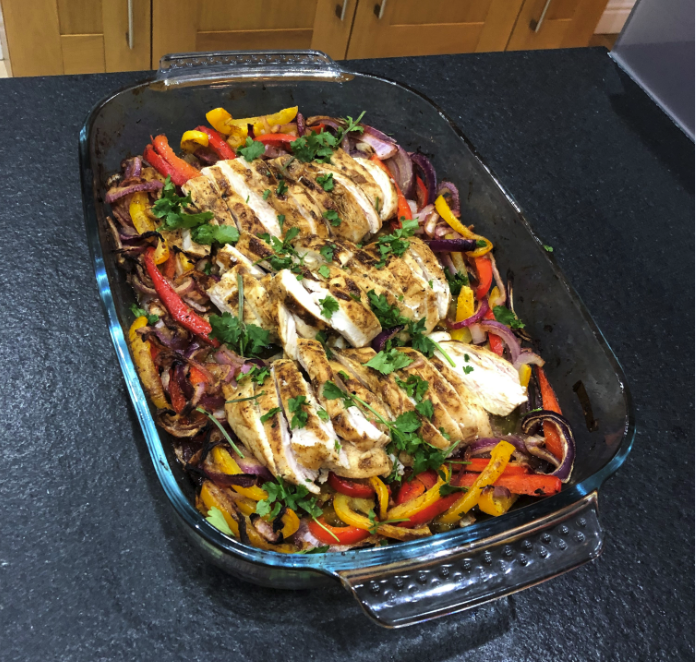 Here is a classic and easy version of it. We don't know any who don't love Fajitas so this is the perfect way to keep your lunch healthy & tasty.
2 LARGE SLICED RED ONIONS
2 BELL PEPPERS (CHOOSE PREFERRED COLOUR)
3 DICED GARLIC CLOVES
1 FAJITA SEASONING PACKET
3 X CHICKEN BREASTS
Add all of the above into a baking tray and cook in the oven for 25 minutes. To finish and give this dish that extra pop, add the below:
LOW-FAT CREME FRAICHE
1/2 AVOCADO
FOR THE SALSA, DICE THE FOLLOW: 3 TOMATOES, 1 RED ONION, 1 GARLIC CLOVE & LARGE BUNCH OF CORIANDER. Add Lime juice, salt, and pepper to finish.
You can dress this meal up however you please. Either pack wholemeal tortilla wraps and create your own wraps, add rice to create a rice bowl or have as just chicken and veg.
BUTTER CHICKEN WITHOUT THE BUTTER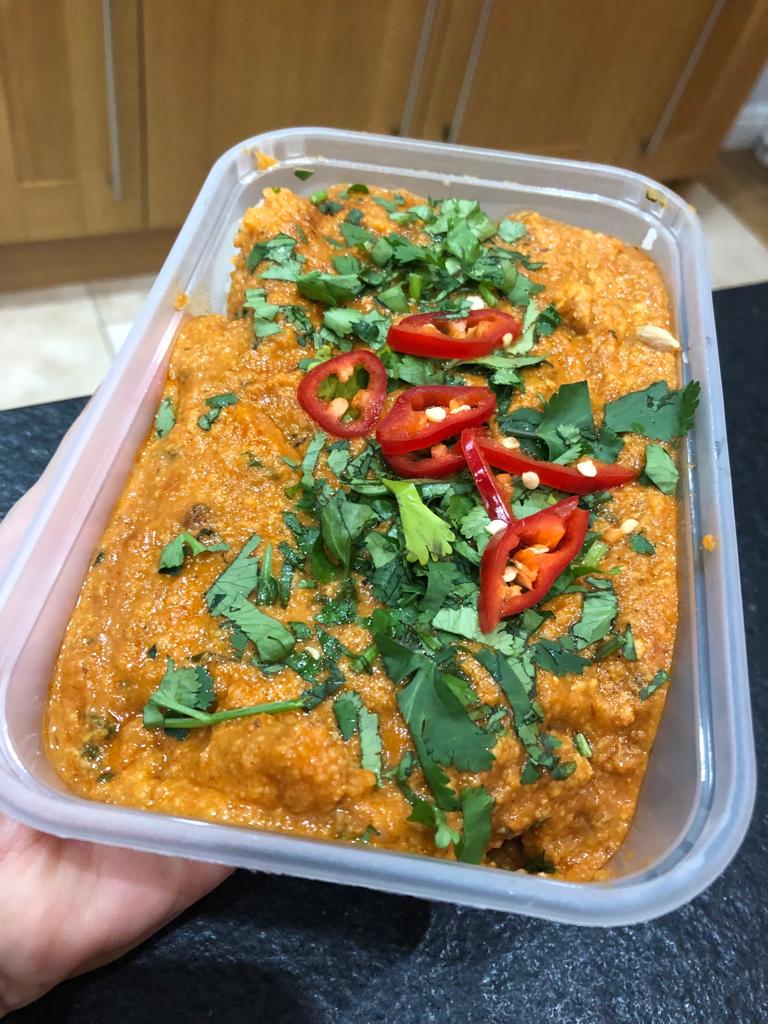 A personal favourite. If you are craving a fat week filled with takeaways and guilty pleasures, then cooking a fake-away is your perfect fix, and this is our favourite one of all.
FOR THE CHICKEN, Add all of the below together and cook in the oven for 15 mins:
4 X CHICKEN BREASTS
240G NATURAL YOGURT
1 TBSP OIL
1 TSP CAYENNE PEPPER
FOR THE SAUCE, Blitz all of the below together to form a thick paste:
CASHEW NUTS – Soak 1 cup of cashew nuts in boiling water for 10 minutes until they become soft.
30G FRESH GINGER
6 GARLIC CLOVES
4 TBSP TOMATO PASTE
2 RED ONIONS
2 TBSP GARAM MASALA
FINAL STAGE: Add 2g of whole cloves to a pan with oil and cook for 2 mins.
Add all of the paste to the pan with 2 x chicken stock cube, 250ml of boiling water & 240g of zero fat yogurt.
Allow this to thicken, and then add the cooked chicken into the sauce.
Serve with rice & preferred garnish and ENJOY!
HOISIN MEATBALLS & SESAME VEG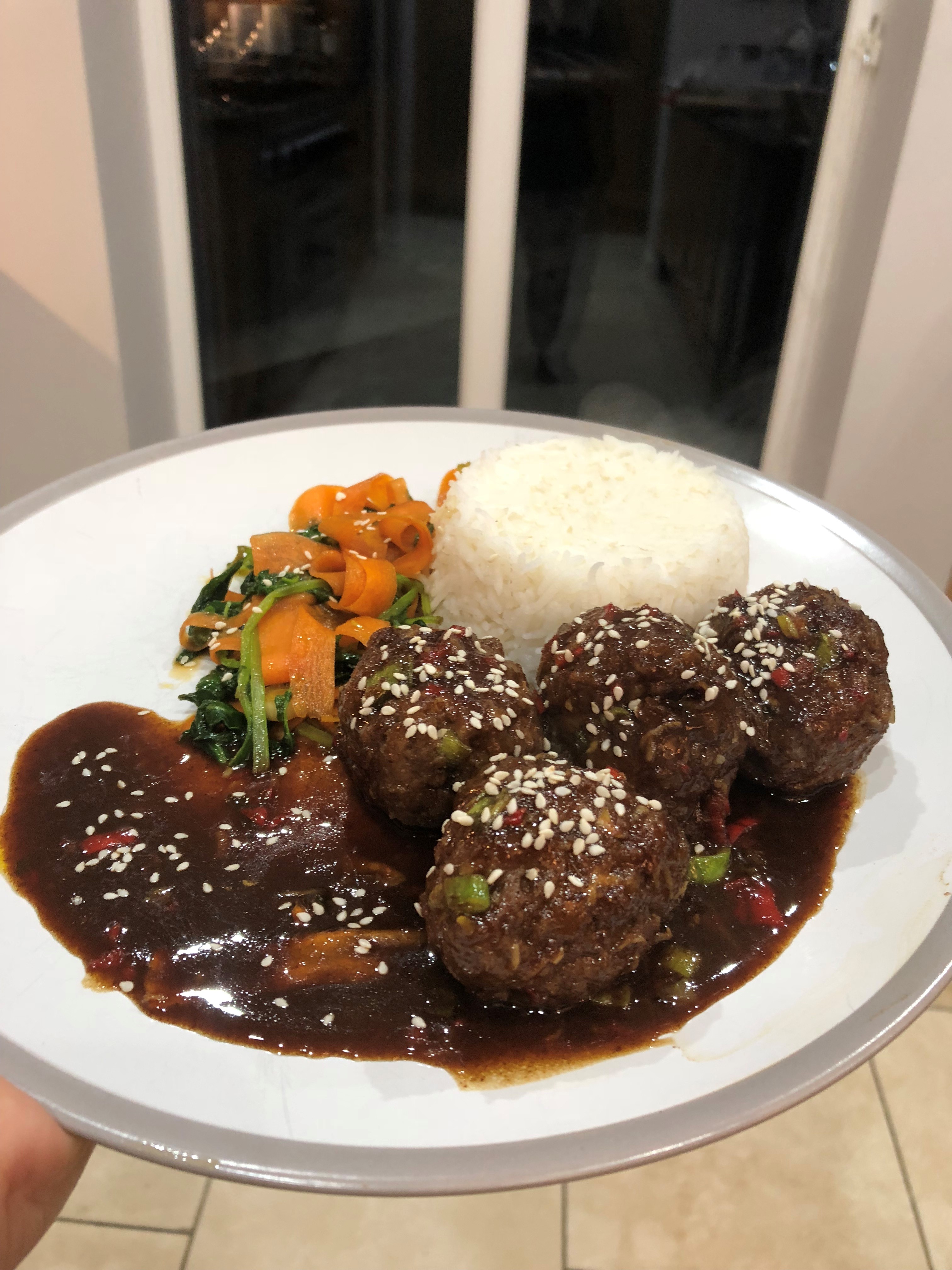 When we think meatballs, our mind automatically thinks Italian. We want to show you a new twist to meatballs and how versatile they can be.
THE MEATBALLS: Mix all of the below to and form the meatballs. Once these are created, oven cook for 15 minutes:
250G LEAN MINCE
SALT & PEPPER
2 GARLIC CLOVES
8G GINGER
FOR THE SAUCE: 80G HOISIN SAUCE
15ML RICE WINE VINEGAR
1 RED CHILLI CHOPPED
SMALL SPLASH OF WATER
1 TBSP HONEY
FOR THE VEGETABLES: 1 CARROT – Shave the carrot to form carrot ribbons
50G WASHED KALE
3 SLICED SPRING ONIONS
Add all of the above together in a hot pan with 1 tbsp Sesame oil & 1 tbsp of soy.
Combine all of the above together and serve with rice. The results are UNREAL!
Enjoy