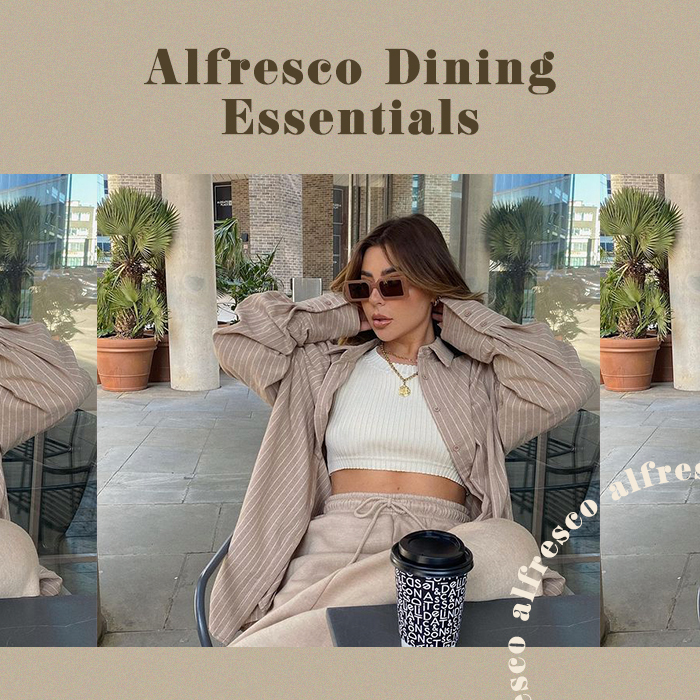 Whether you simply can't get a booking or you aren't feeling quite comfortable enough to head to a restaurant just yet – alfresco dining is in this Spring, so why not make the most of it from home?
Alfresco Dining Essentials
Get set to level up your aesthetics with the PLT décor range. We're talking feed worthy vibes for your garden get together, date night goals at dusk and even last minute must-haves incase the girls call round for a cocktail or two. This Spring season, we're all about alfresco!
Start with the basics
Once you have your outdoor location sorted, it's time to make it cosy. Pile up the blankets, throws and even a couple of cushions for serious chilled out vibes.
Light it up
Depending on what time in the day your dining, adding lights could really set the mood. Create minimal vibes with the foliage string lights or allow the cork bottle lights to become a table center piece.
Botanical
Next is to add in all the greenery to your alfresco set-up! It will feel like you've jetted off to warmer settings in no time at all – simply swap those palms for planters!
Table setting = strong
Ok, we've set the scene so now it's time for the table set up. Whether you're wanting coasters for cocktails or bowls that are not only on trend but also perfect for snacks – we've got you girl!
It's all in the deets
Now is the time to add in those details that will really elevate your alfresco experience. Single stems in vases, reed diffusers – you know the vibe.
Candles can do no wrong
We mean it when we say, the more the merrier with candles! From trending silhouettes to scented classics – candles and alfresco dining are a perfect match.
Finishing touches
It is 2021 after all so keep your guest feeling safe with sanitizer! Like we said, we really do have you covered when it comes to alfresco dining.
Shop more of the alfresco trend here.