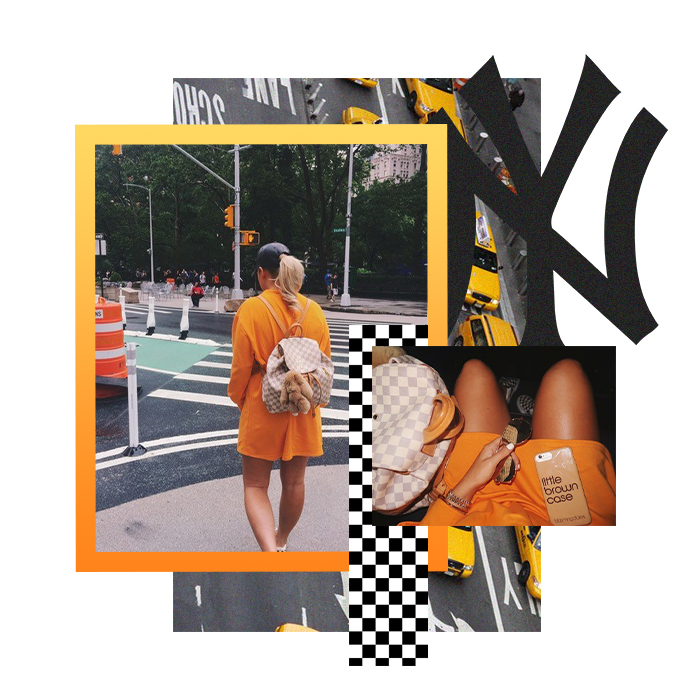 Our gal Alisha LeMay recently embarked on a dream trip to the Big Apple and, as with any style icon, her case was packed full of PLT goodies. From #OOTDs for the pancake house to the sweet store, Alisha donned several looks we're seriously candy-crushin' on. City explorers take note, this is comfy meets cool meets cute. Think of it as city dressing, but a lil' bit extra.
Alisha LeMay's New York Style Lookbook
Take inspo from girlhood hero Scary Spice and don leopard prints to keep an otherwise simple look interesting. Plus, you can handily tie it around your waist to disguise the inevitable food baby that comes after a visit to iHop. Endless stacks of pancakes, COME AT US. Psssst, you can shop the leopard blazer further down the post.
Forget the skyline, Alisha's sugary pastel pink #OOTD is the only view we're interested in RN. Pops of pink, light-wash denim and textured fur sliders make for a seeeeeriously sweet look. Girl, we salute you.
Shop the look:
Looking badass whilst being hella comfy has never been so easy. Throw on an oversized sweater in a traffic-stopping bold hue. Yep, even NYC traffic. Give the look an urban edge by donning a hat and distressed denim and you have a recipe for SRS success. Plus, it don't hurt that orange looks INSANE when you got a tan. Giiiiirl.
Shop the look: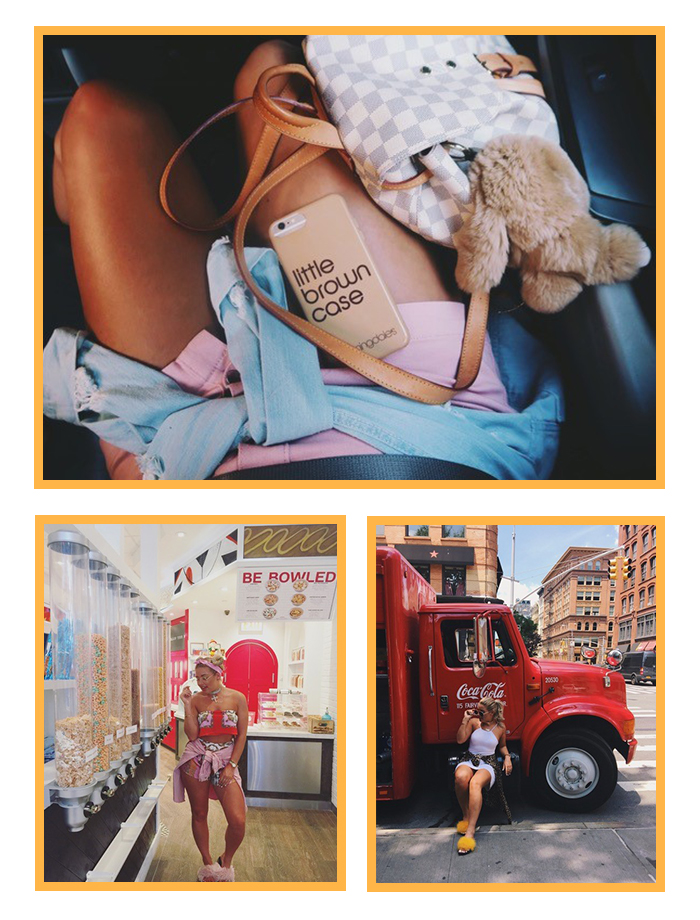 Oh sorry, you thought there was nothing sweeter than a candy store choc-full (see what we did there?) of sweets? Think again. This silky scarf print co-ord would beg to differ. We can't get enough of this matchy matchy look, paired to perfection with rosy accessories.
Shop the look:
Wanna read more about Alisha'a NY adventures? Click here.