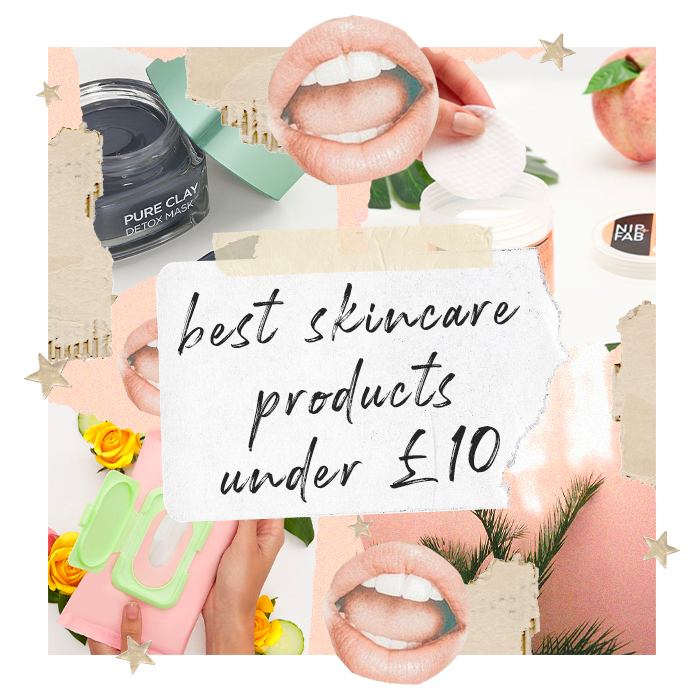 Are you craving a flawless, hydrated & glowy complexion but can't seem to make your money stretch 'til the end of the month?
Don't worry gal, we've got skincare to suit all budgets here at PLT.
Take a look at the best budget friendly skincare products below.
Best Skincare Products Under £10

Pixi Makeup Melting Cleansing Cloths
These makeup wipes are a must for any beauty-holic.
Not only will they effortlessly dissolve even the most stubborn waterproof formulas they will also calm and balance your skin. What is this witchcraft?!
That means no more scrubbing your eyes to desperately get off last night's mascara after you accidentally fell asleep with a full face on. Oops.  Don't worry we've all been there.
These easy and convenient wipes will leave your face perfectly clean and toxin free in seconds. We wish we could say the same for our livers…
Nip & Fab Dragons Blood Fix Pads
Yes we know 'Dragons Blood' sounds weird but trust us on this one. These lightweight moisturising facial pads will plump and smooth out the skin giving your face it's own flawless filter.
They are also enhanced with both salicylic and hyaluronic acids which'll deeply cleanse your pores and provide long-lasting hydration. Say goodbye to dry skin and pesky blemishes and hellooo to clear insta-worthy realness.
Bad skin? Sis… we don't know her.
Starskin Glowstar Foaming Peeling Perfection Puff
These peeling perfection puffs are literally perfection and they might just be our new fave here at PLT HQ.
This bi-weekly easy at-home salon treatment combines natural AHA's with the exfoliating puff to remove pore-clogging dead skin cells to instantly brighten your skin tone and give you that celebrity must-have radiant glow. No paparazzi pls.
Rejuvenate dull lifeless skin and make it glow from within.
L'Oreal Paris Pure Clay Detox Mask
Made with pure clays and charcoal it will literally draw out the impurities in your skin like a magnet. Magic right?
It'll detoxify your skin's surface by cleansing deep into your pores and giving you instant visible results leaving your skin noticeably clearer and purer.
Whether it was one too many Porn Stars or a big fat greasy takeaway that's caused you to breakout, this mask has your back girls. Halleloo.
The Ordinary Hyaluronic Acid 2% + B5
The Ordinary is anything but. Their revolutionary skincare products have taken the world by storm and one of our fave products is their Hyaluronic Acid 2% + B5.
Don't let the name scare you off! You really don't need a chemistry degree to get on board with affordable skincare. Stay with us, you'll thank us later.
This lightweight serum will penetrate deep beneath your skin to provide the ultimate hydration for thirsty skin and for only £5.90 how could you not?!