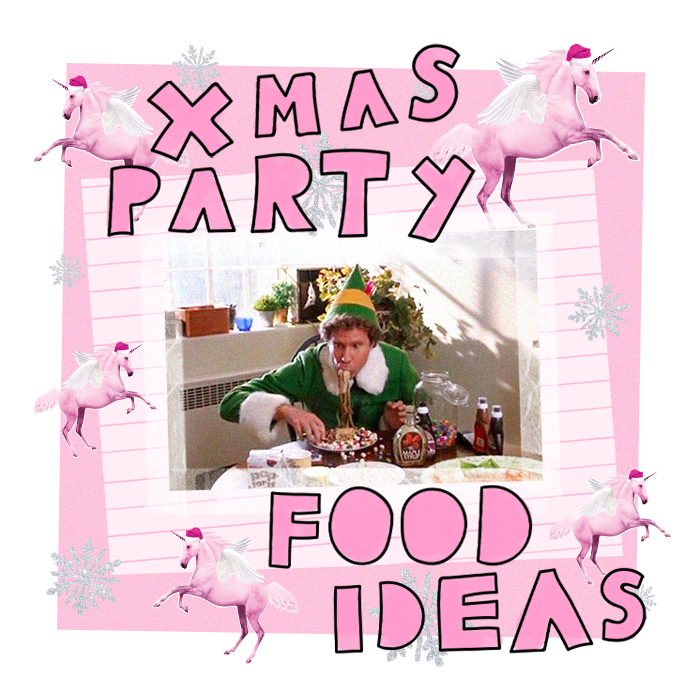 Ti's the season to be jolly, and what better way to celebrate this special time of year by having a party? Pop everyone's favourite Christmas songs on and get ready to party the night away Christmas style. Gather all your friends, family and even the neighbours. Nobody will want to miss out on this!
Christmas Party Food Ideas
To help get your party planning started we've collected a range of cheeky Christmas party food ideas that will have even your Grandad up dancing!
Oreos Dipped In Bailey's Cookie And Cream Dip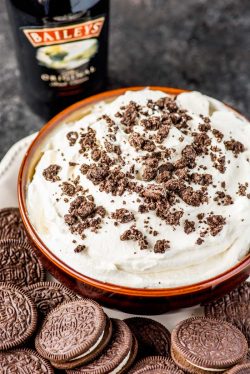 Baileys and Oreos, what. a. combo. Get ready to make as much dip as you can because these will go down a treat! To create this all you need is Baileys, Oreos and some heavy whipping cream.
Start off mixing the baileys and the cream with a hand mixer (it will be too thick to do by hand) then once whipped place in a bowl. After this, put your Oreos in a sandwich bag, seal the lid, get your rolling pin and crush the cookies then place on top. Serve with Oreos on the side and you're done.
Syringed Doughnuts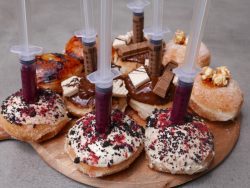 Whoever came up with the idea to syringe extra chocolate into a doughnut is a genius. Make yours a little extra special this Christmas and fill your syringe with infused alcohol to create quirky and fun flavours!
We're thinking vanilla vodka doughnuts topped with kinda bueno chocolate pieces or if gin is more your thing go for a Palma violet gin flavoured doughnut with some Palma violet sweets on top. Because who doesn't love a good doughnut?
Vodka Gummy Bears
This one is easy peasy. Soak your gummy bears in vodka overnight and voila, you have the perfect little Christmas party sweet (heads up – just make sure you hide these away from the kids).
Amaretto Cherries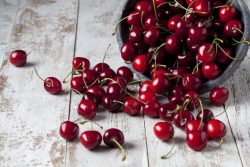 And last but certainly not least. Amaretto flavoured cherries. All you need to do is soak your cherries in amaretto overnight and serve them in a bowl or in drinks, whatever you fancy. And a plus to this cheeky desert is that all your guests will be getting 1 of their 5 a day, it's a win win!
Enjoy
x