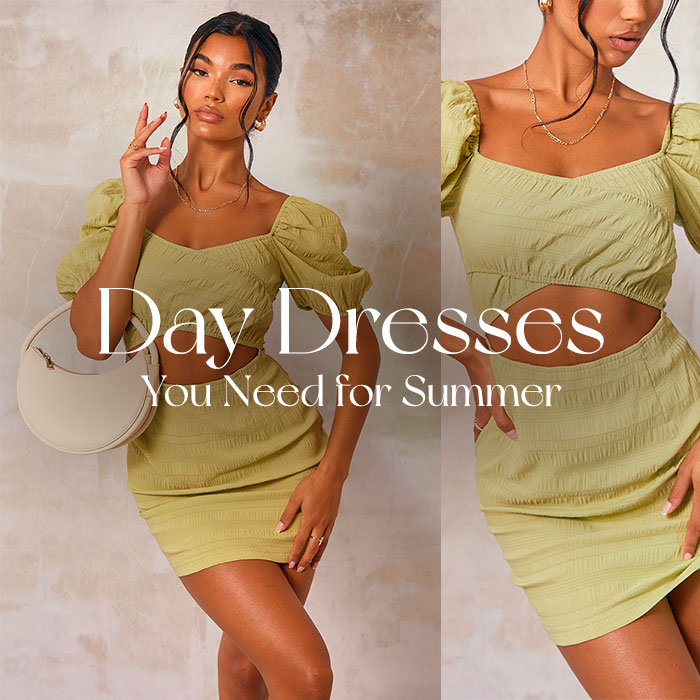 The sun is shining, the sky is blue and there's no need for your massive coat, this can only mean one thing – SUMMER IS HERE!
Day Dresses You Need For Summer
Now we're officially in summer and with the end of lockdown on the horizon (July 19th, we see you) our wardrobe needs a serious upgrade.
For those days when you can't find a top to match your bottoms or it's just too hot to be rummaging through every item of clothing we own, a summer dress will be your best friend. Top half? Sorted. Bottom half? Sorted. All you need to do is find a cute pair of shoes and you're good to go! The perfect piece for this time of year, whether you're running errands, heading out for brunch or hitting the shops, a day dress won't fail you!
Wardrobe in need of a refresh? Peep below some of our fave day dresses that you need for summer!

Shop more dresses that are perfect for summer here!