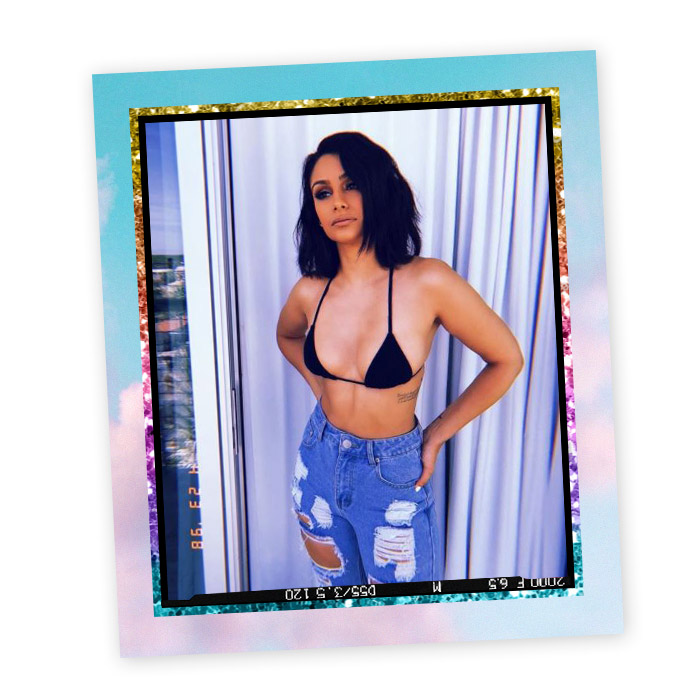 We are sot totally bummed that Coachella is over but there are so many more festivals to come. We've caught up with natural beauty and the girl with the ultimate couple goals, Nazanin Mandi. She's here to give you the 411 on her ultimate festival hacks so take some Inspo from our fave gal.
Festival Q&A With Nazanin Mandi
What's your typical festival style?
My everyday style turned up about 5 notches lol, a bit more edge and skin is what I typically go for.
Instead of jeans I'll rock Chaps … instead of a crop top I'll incorporate a teeny tiny Bikini top.
Are you more beach, city or field festival?
Most definitely field it's just enough location to feel like a new adventure.
Where are we likely to find you hanging out at a festival?
Either in the Artist compound hanging out in the Trailer or on the grounds watching the acts … there is no in between lol.
What are your must-have festival essentials to take with you to ensure you're always looking best dressed?
Bikini, leather Jacket, bandanna, Chap stick & Water
Can you tell us 3 festival do's and 3 festival Don'ts?
Do's:
– Bring a Charger
– Bring Sunglasses
– Leave with plenty of time to check-in park and get on the grounds
Dont's:
– Separate from the people you came with: Reception is awful so the chances of you finding them again are slim
– Forget Sunblock
– Forget to eat and hydrate
What's your favourite festival accessory to elevate any outfit?
Sunglasses! The right shades can elevate any ensemble
What's the one thing you couldn't live without at a festival?
A camera
Best festival hangover cure?
Coconut Water
And finally… What is your dream festival Line-Up?
The legends that have passed … Prince, Michael Jackson, Tupac, Biggy, Aaliyah.