Whether you're flying solo or have cuffed up for lockdown, we're here to help with the ultimate Valentine's at home.
We LOVE loungewear but why not glam it up for V day? Set the scene with some candles, boujee bedding and a seductive lingerie set, so you are truly feeling yourself – never mind anyone else. 
Then ignite a spark with the romantic films that are most likely to spice things up a bit, and the celebs we'd love to spend the holiday with.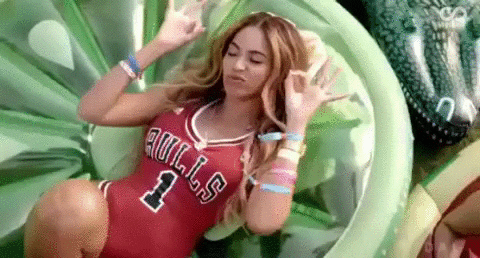 We looked at the 45 highest rated romantic films on IMDB, rating them alongside their adult nature, length and how much we google the actors naked, so you know the ultimate film to snuggle up with this Valentine's Day.
Each of these factors equates to a numerical rank from 1 to 45 which adds up to a total rating out of 180, creating the ultimate list of romantic films to get you a little hot under the collar. We wanted to share the top 10 with you, so grab the popcorn and let's go.
Top ten Valentine's Day films
Draw me like one of the PLT girls
Titanic
The iconic love story of Jack and Rose aboard the tragic Titanic tops our charts as the ultimate Valentine's Day film, but what if the age-old debate was there enough room on the door two? causes a rift between you and your partner?! Fear not! We know the sensual scenes in the lower decks will have already got you both closer than ever.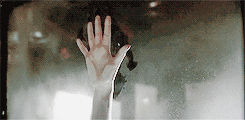 A Star is Born
In joint first place is A Star is Born, the heartbreaking story of true connection and creative passion that will have you in absolute pieces. Maybe don't go with this if you intend to keep your mascara intact.
Lady Gaga and Bradley Cooper's stunning performance in A Star is Born will have you sobbing, so be warned, you are more likely to be crying yourself to sleep than climbing each other.
Love Actually
Controversially Love Actually comes third in our list. Although classed as a Christmas film, your heart still goes through the ups and downs of each story that Love Actually brings together. From Alan Rickman's HEARTBREAKING deception to that kid running through security at the airport and Martine McCutcheon wrapping her thighs around Hugh Grant.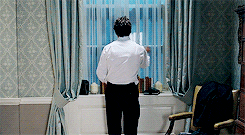 There's Something About Mary
Rom-com classic There's Something About Mary is packed with iconic 90's outfits and hilarious scenes that will have you in stitches as four guys fight for Cameron Diaz aka Mary's affection. The perfect nostalgia film just asking for you to wear the perfect pink dress and maybe get something stuck in your fringe…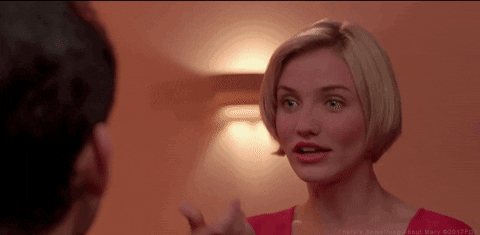 The Duff
Thanks to Bella Thorne's OnlyFans fiasco, Google searches for her naked and topless brought the coming of age flick The Duff into the top 5. On the edge between a romantic and a teen comedy the film follows the traditional teen plot of school hierarchy with a sickly sweet ending and added Bella Thorne.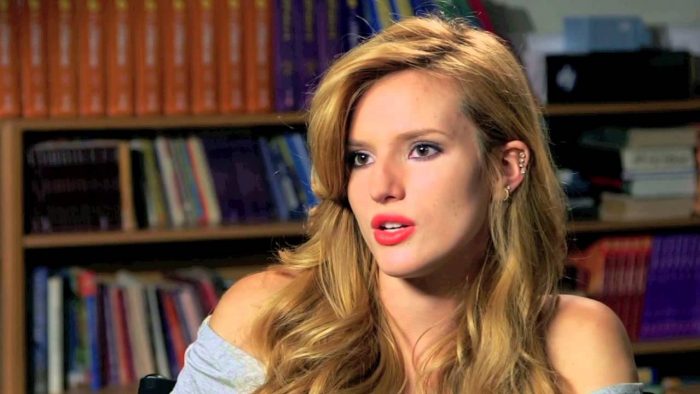 The 40-year-old Virgin
Romantic comedy The 40-Year-Old Virgin made it into the top  films to watch this Valentine's Day, because like a fine wine Steve Carell and Paul Rudd are ageing beautifully, and we cannot get enough. 
Cheering on the little guy in this all star cast comedy from steamy shower head scenes to a chest wax we follow Carell aka Andy on his quest to pop his cherry.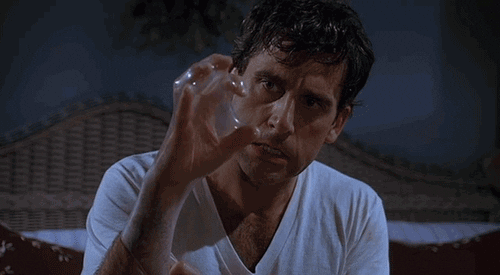 Fifty Shades of Grey 
Based on E.L James famous novel, the adaptation of Fifty Shades of Grey was originally released on Valentine's weekend. The illustrious Mr Grey and Ana find themselves in our top ten not for the films outstanding plot line but for it's more than PG sexy scenes that you can always use as inspiration…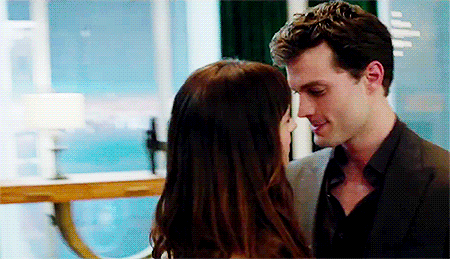 Me Before You
The film that defines tearjerker, Me Before You is just one emotional moment after another until you're a broken pile of sadness and a little bit of hope. The film follows Emilia Clarke as a companion for Sam Clafina's character Will after a motorbike accident leaves him paralysed. 
Just make sure Ben & Jerry are to hand as well as the tissues.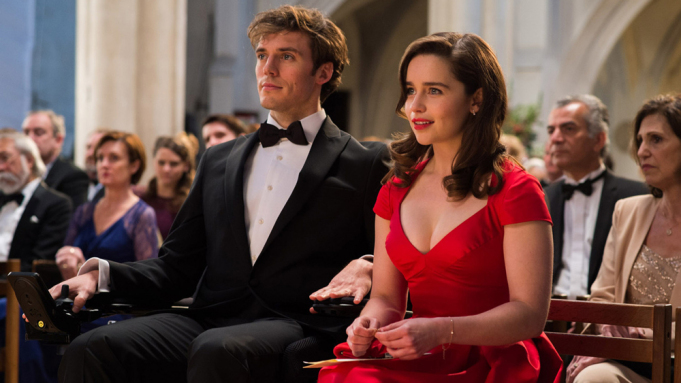 Fifty Shades Freed
The second of the Fifty Shades trilogy to make it into our top ten is the final instalment in the series, Fifty Shades Freed sees the pair enter the next phase of their lives with a glamorous wedding and honeymoon. Just in case you need to give any hints.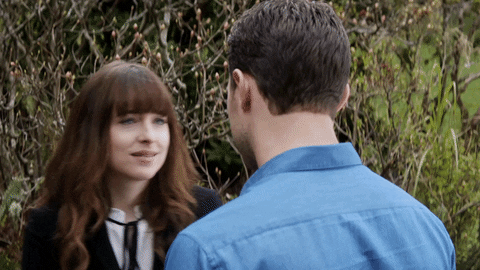 Bridesmaids 
Romance takes a back seat in Bridesmaids, but it is only made sweeter by the love between friends. We follow Kristen Wiig as Annie from bachelorette to bridal shower as maid of honour to Maya Rudolph's character Lillian. Bridesmaids although surrounded by romantic events is only made more hilarious by indecent behaviour and literal sh*t storms.
The celebrities we want to spend Valentine's Day with…
Looking at the stars of these romantic films, we found out how often their names are searched alongside the terms naked and topless in Google to find out the sexiest celebs we'd most like to spend Valentine's with.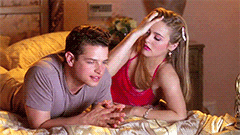 Gentleman
Jamie Dornan
It comes as no surprise that the smouldering star of Fifty Shades and The Fall Jamie Dornan is the male celeb we all want to spend Valentine's Day with. The Irish actor and model gained 96,800 Google searches for naked and topless for us lurkers.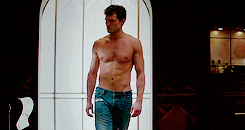 Ansel Elgort
Heartbreaking coming of age story The Fault in our Stars may be the reason Ansel Elgort made it to the list but his second place as the sexiest male celeb comes from some paparazzi shots that have shown that he'd really pull off the grey jogger look and 77,580 Google searches confirm this.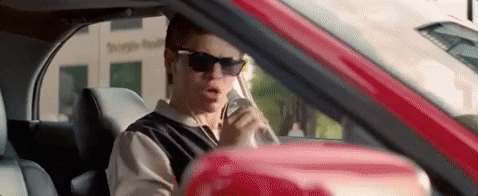 Robert Pattinson
With 59,400 searches the Twilight star may have won our teen hearts, but stories of him naked on set for The Lighthouse have sent searches soaring.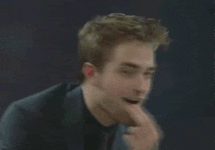 Noah Centineo
The sickly sweet love interest in To All The Boys I've Loved Before, Noah Centineo comes fourth in the male celebs we'd want to spend Valentine's day with because his love of posting topless photos is leaving us all thirsty, raking up 58,610 searches.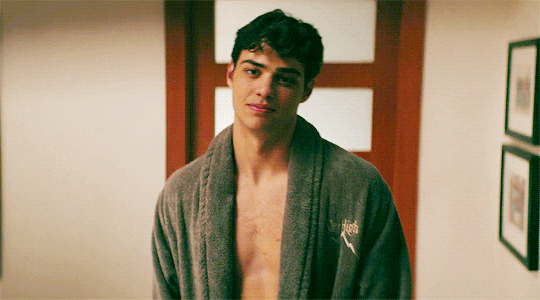 Leonardo DiCaprio
From baby faced Jack in Titanic to The Great Gatsby and Once Upon a Time in Hollywood, is there a look that Leonardo DiCaprio cannot pull off? Even as the meme king we want to see him topless with 52,600 searches.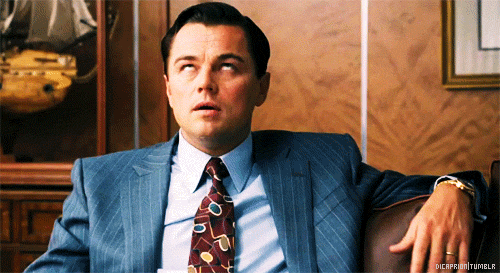 Ladies
Bella Thorne
We all must be lurking around Bella's OnlyFans account with 931,000 searches for Bella Thorne alongside topless and naked making her the celebrity we most want to spend Valentine's with.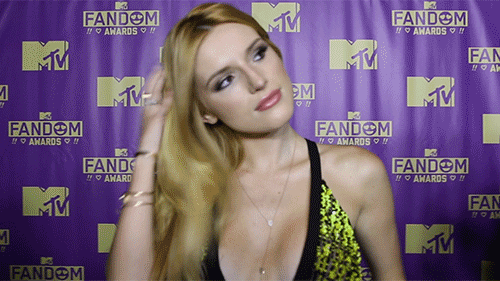 Jennifer Aniston
Queen Aniston comes in second place with 822,000 searches. Little tip for you all, if you want to catch her in the buff, just watch The Break-Up and hope that we all look as tasty when we are 50.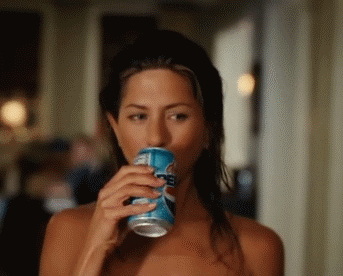 Anna Kendrick 
From the steamy scenes in Love Life, Anna Kendrick is certainly someone we'd like to spend Valentine's Day with. It's clear with 441,100 Google searches that you agree but maybe skip the incest in A Simple Favour.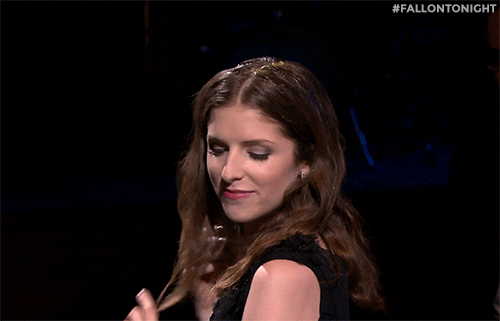 Emilia Clarke
418,900 Google searches may come from Clarke's nude scenes in the early seasons of Game of Thrones but her ability to go from cute to sexy in a split second is an iconic skill.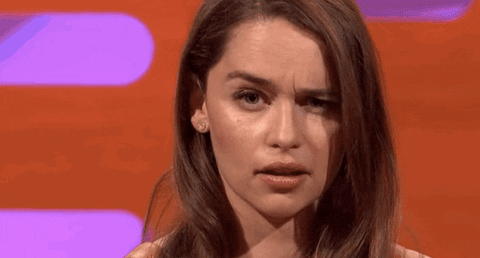 Zendaya
Malcolm & Marie is released just in time for Valentine's Day in a nod to classic Hollywood romances. Bringing Zendaya into the sexiest celebrities we'd want to spend the day with thanks to 410,200 searches.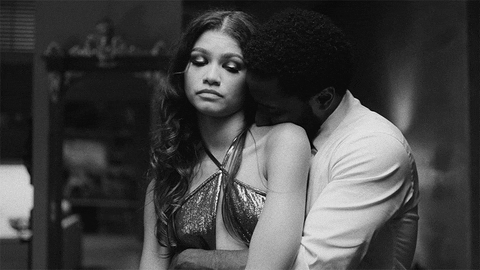 PLT has brought you the perfect Valentines films, so just make sure you and your other half are ready for a snuggle sesh with matching his and her hoodies and a lingerie surprise.
Methodology
We looked at the 45 highest rated romantic films on IMDB in the UK and the States, rating them alongside their adult nature, length and search volumes for the actor's name plus the terms topless and naked. For each of these categories the films were ranked 1 to 45, allowing for a final rating out of 180. 
IMDB rating
No matter how long you intend to watch the film for, make sure it's a good one.
Length
We know it's not all about size, but the longer the film the longer you have to celebrate each other.
Sexy stars
Looking at the main cast of the film alongside their number of Google searches for naked and topless to find out which stars we think are the sexiest.
Parental guidance
Using IMDB's parental guidance rating, we ranked the films from 0 to 3 depending on their naughtiness.