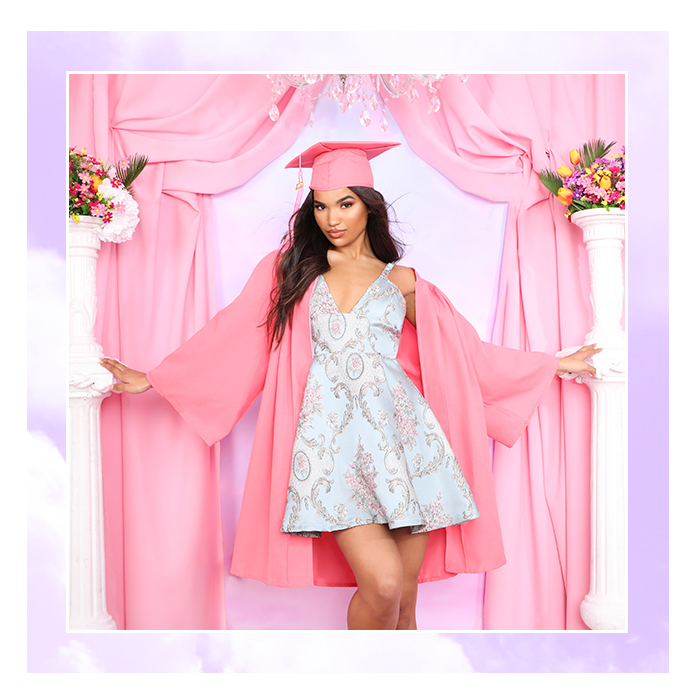 You've survived countless hours in the library and now it's your time to shine in your best outfit and in life.  Your last stress? What to wear to graduation obv.
GRADUATION WORTHY DRESSES
If graduation guarantee's anything, it's photo ops. Whether its a group pic with your BFF's or your family, let's make sure you look the part with our fave picks of graduation worthy dresses.
#1 Boss Girl Blazer
You've passed your exams and now you need an outfit that gives you the boss girl vibes you deserve. That's where the blazer dress comes in, simple yet chic – you got this.
#2 Aim Thigh
Your first class degree isn't the only class you'll be rockin' on graduation! If you're lookin' to make an impact, we have the perfect midi dresses for you.
#3 Short & Sweet
For those dolls lucky enough to graduate in warmer climes, the mini dress is perfect for you. Finish your look with a pair of killer heels and your good to go!
#4 Oh-so-extra
For the babes whose dress-code is more on the extra side, a statement maxi is the way to go. Hey, this is one big-deal event you're allowed to go the extra mile for.