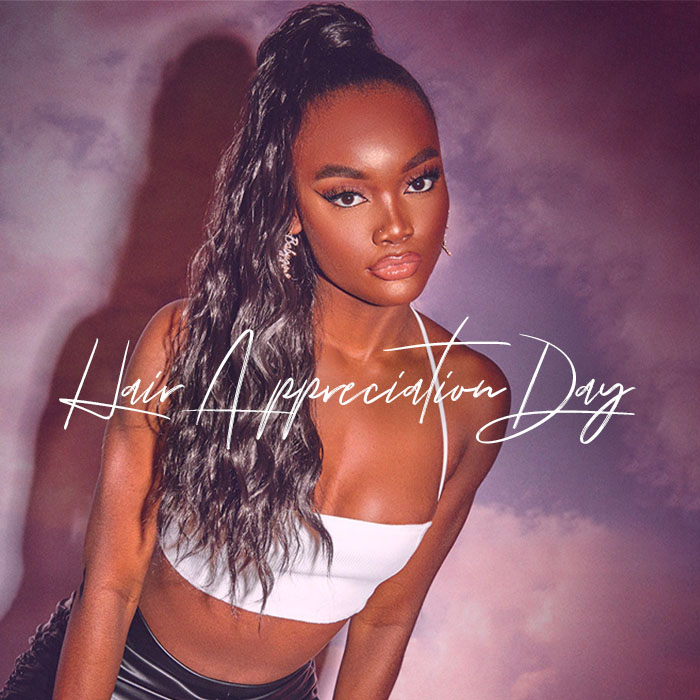 Hair Appreciation Day is this Sunday so of course, we're celebrating!
We've rounded up our fave must-have essentials when it comes to creating hair goals.
As well as products, tools, hair inspo and steps on how to get the looks for yourself.
So, lets get into it…
Must-Have Haircare
First of all, good hair starts with good haircare routines. We're talking the full works!
Here are five must-have products to have your hair feeling better than ever:
Upgrade your haircare with Olaplex.
Bond Maintenance starts with the hero Nº.3.
Use this at-home treatment to reduce breakage and visibly strengthen your hair.
Before completing with Nº.4 Shampoo and Nº.5 Conditioner to maintain that strength and protection.
Lullabellz Hot Girl Spritz 12 In 1 Heat Protection Spray 150ml
Using any heat on your hair without applying a heat protector is a 100% no go!
Introducing Hot Girl Spritz, your 12-in-1 holy grail for restoring hair health back to its glossy and silky-soft potential.
This spray will be your go-to essential to revamp your hair game in just a few spritz.
Beauty Works Pearl Nourishing Mask 500ml
Masking on the regular will allow your hair to feel nourished and refreshed.
We'd recommend using a hair mask once a week (perfect to include in your Sunday reset routine).
Apply the Beauty Works Mask generously to clean, towel dried hair.
Be sure to focus on the mid lengths and ends, apply the product evenly combing through to ensure an even coverage.
Avoid contact with pre-bonded extensions and application on the root.
Leave for 10 minutes and rinse thoroughly with warm water.
Effortless!
Revolution Haircare Natural Curl Wide Tooth Comb White
Not only is this resin comb as aesthetic as can be but the wide teeth detailing will help reduce breakage when combing through your hair.
No matter if you're fresh out the shower combing towel dried hair or freshly curled hair, this comb is a must when wanting a smooth finish.
Black Satin Pillow Case Eye Mask Bobble Sleep Set
Tried sleeping on silk or satin yet? If not, be sure to add this sleep set to bag.
Satin has the ability to repel moisture, resulting in less friction.
Meaning you'll be saying cya frizz in not time at all!
Now we know the ultimate haircare routine sorted, let's talk looks…
Beachy Waves
Summer is in sight and we're more than ready.
From evening plans soaking up cocktail hour to poolside partying, these loose beachy waves are nothing short of perfection.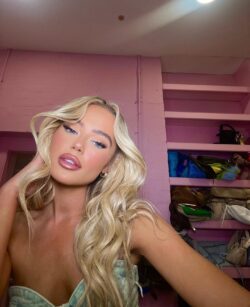 To achieve this look begin by prepping your hair with a heat protector spray, we love this one from Beauty Works.
Next, take the Lullabellz Hair Tools Level Up Curl Wand and begin separating your hair into sections.
Gently wrap each section of hair around to curl before removing the curler.
Try to hold the curl tightly in your hand whilst it sets for extra definition (a couple of seconds should do it).
Once all sections are done, leave for an additional 5 to 10 minutes before gently combing through your waves.
If wanting more mermaid inspired waves, opt for the Mermade Hair Pro Waver 32mm Pink
Similar to the above, separate your hair into sections and then clamp down with the waver.
Hold for a few seconds then release.
Leave for a few minutes before brushing through with a wide toothed comb before setting with hairspray.
Perfectly defined waves in minutes!
Glass Like Hair
No doubt you'll of seen the trend all over TikTok but glass hair is serving serious hair goals.
The viral Color Wow Dreamcoat Treatment has got to be on your hit list when wanting to achieve this look.
Silky, soft, liquid like locks – now that's a hair look we NEED to try.
Color Wow Dream Coat Anti-Frizz Hair Treatment Spray 200ml
Dream Coat uses a ground-breaking, heat-activated polymer technology that is feather-light.
Not only will this product not weigh hair down or leave it feeling greasy, but when heated with a hairdryer, Dream Coat forms an invisible, hydrophobic matrix that does two things:
1) Compresses each strand into a sleek, silky, supple shape.
2) Sheathes every strand in a light, imperceptible "raincoat" that repels moisture.
For best results, use every 3-4 shampoos.
All About The Volume
When it comes to a hairstyle with endless volume, the prep is the most important part.
As ever, ensure you coat your hair with a heat protector.
Using a volumising shampoo and conditioner as well as the Beauty Works Dream Shine 300ml will make for the perfect PLT blow out.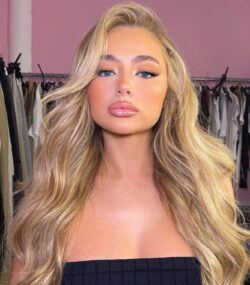 Second day hair is also an absolute gamechanger when it comes to volume.
We love the Batiste Dry Shampoo Volume 50ml for when we're in need of a quick and easy refresh.
Sleek Ponytail
A failsafe hairstyle that we know and love.
Seriously, a sleek ponytail will never let you down.
From out out vibes to relaxed Sunday coffee runs, simply slick your hair and go.
We love the Lullabellz Slick Back Down Baby Hair Styler to perfect any flyaways.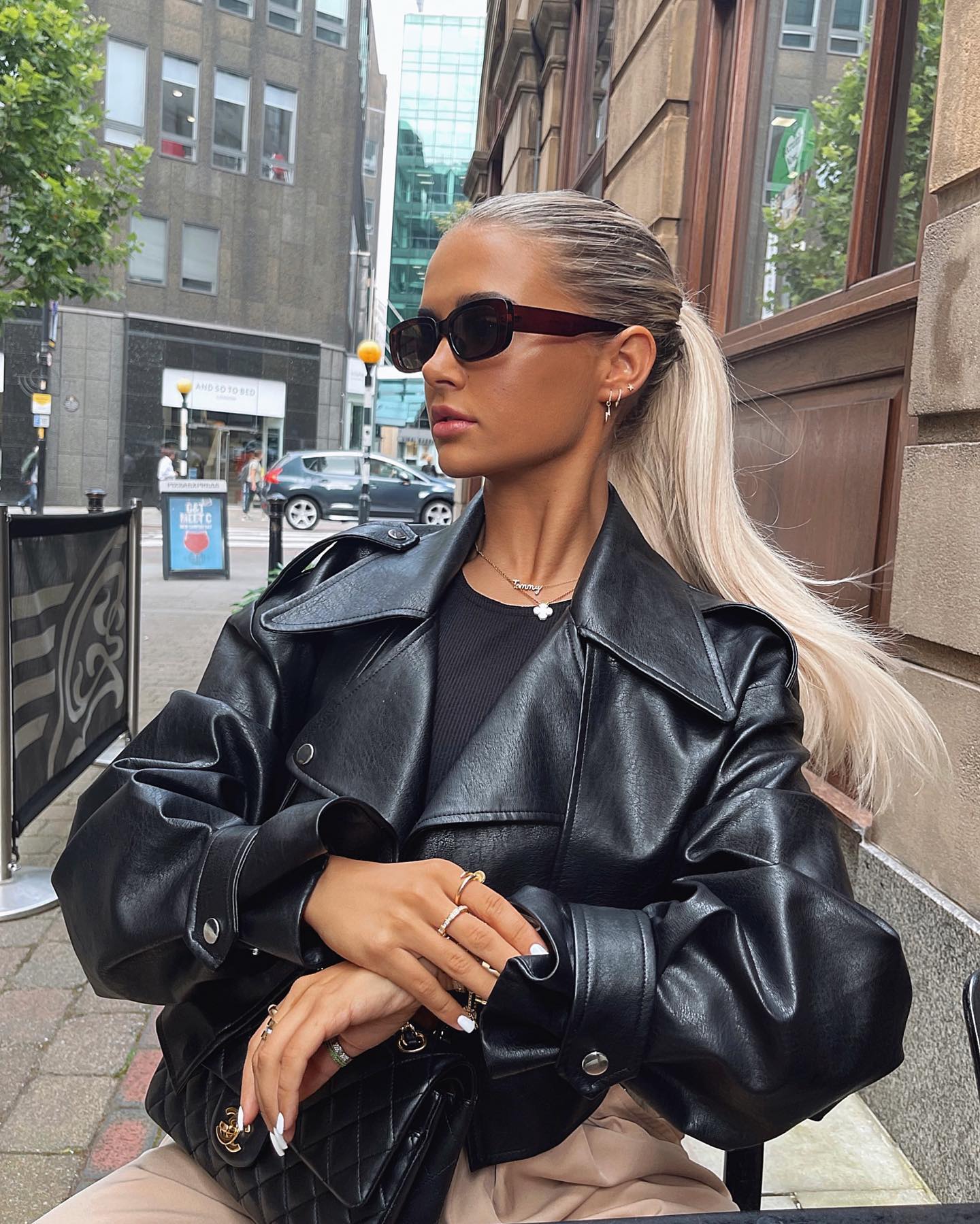 In need of a little extra length? Extensions we see you!
Lullabellz Grande 26" Double Up Braid Chestnut
LullaBellz Grande Lengths 26″ Straight Pony Extensions Dark Brown
LullaBellz Grande Lengths 26″ Textured Wave Wraparound Pony Dark Brown
If having a chill day, why not mask your hair and smooth it into a sleek bun?
New levels of Sunday self-care, unlocked!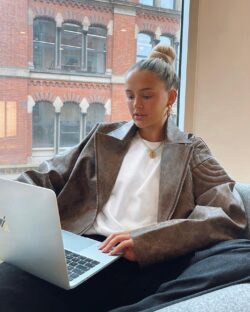 Shop all things hair here.
Loving beauty trends right now?